Damian Lewis' Nicholas Brody returns to Homeland on RTÉ Two, while Rayna and Juliette are pressurised to work together in TG4's Nashville, and the hilarious Parks and Recreations ends its third season on RTÉ Two.
Homeland, 9.00pm, RTÉ Two
This is definitely giving good old Lost a run for its money in the bonkers' stakes – and the big news tonight is that Damian Lewis returns as America's most-wanted terrorist Nicholas Brody. Yah-hey!!! Anyway, the prodigal Brody finds himself in a desperate situation, so he returns to his faith for guidance. Meanwhile, Carrie (still played with great hysterical gusto by Claire Danes) struggles to connect with Saul, and help offered by a mysterious man may result in a great penalty.
Nashville, 9.05pm, TG4
One of the many pleasures to be gained from a regular dose of this joyfully over the top soap based in country music's capital is the battle for TCB (Top Country Bitch) between Connie Britton's Rayna James and Hayden Panettiere's Juliette Barnes. Marshall Evans continues to pressurise Rayna and Juliette into collaborating at an event. Scarlett and Gunnar find themselves growing closer, while Peggy's desperation gets worse and Teddy reveals the truth to Rayna.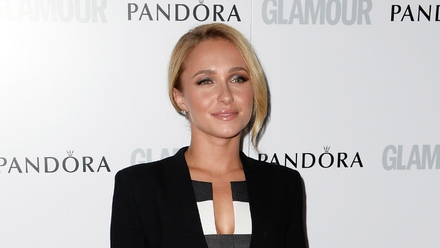 Parks and Recreation, 11.45pm, RTÉ Two
Season three of this superb comedy comes to an end. Leslie announces that Li'l Sebastian, Pawnee's beloved celebrity miniature horse, has died and the parks department will hold a memorial service for him. Tom suggests they hire Entertainment 720 for the event, a production company recently started by his friend Jean-Ralphio. Meanwhile, Leslie and Ben continue their romance despite a no-dating policy at city hall. Ron finds out and warns them that Chris will fire them if he learns about it.