Helena Bonham Carter has defended The Lone Ranger's negative reviews and compared its reception to that of Fight Club.
The actress starred in the 1999 hit Fight Club and spoke to The Playlist about its initially poor reviews.
"I've been in this situation before. With Fight Club, everyone hated it. My mum actually said, 'Don't you worry, this is going to be around a lot longer.' And that was right after Columbine and it was just a bad time.
"With Lone Ranger, I'm not sure why it attracted such ire. There are some great things in that movie and its fun. I think Johnny [Depp] gets taken for granted."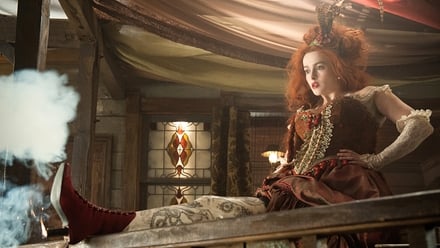 The Lone Ranger cost Disney an estimated $190 million to make and performed very badly in the box office.
Depp and co-star Armie Hammer have previously blamed film critics in the US for the film's poor performance with Depp saying to Yahoo Movies UK, "I think the reviews were written when they heard Gore and Jerry and me were going to do The Lone Ranger. They had expectations that it must be a blockbuster. I didn't have any expectations of that. I never do."
Hammer added, "This is the deal with American critics: they've been gunning for our movie since it was shut down the first time, that's when most of the critics wrote their initial reviews."
Johnny Depp and Armie Hammer in The Lone Ranger