James Gandolfini and Corey Monteith will be remembered during a special tribute section at this Sunday's 65th Primetime Emmy Awards.
A special memorial segment has been prepared by organisers to honour Gandolfini and Monteith, alongside actress Jean Stapleton, comic Jonathan Winters and producer Gary David Goldberg.
Each one will be honoured by a close co-star or former colleague, Glee star Jane Lynch will pay tribute to Monteith, The Sopranos' matriarch Edie Falco will remember Gandolfini, actor/director Rob Reiner will speak about to Stapleton, Robin Williams will share his memories of Winters, while Michael J. Fox will pay tribute to Family Ties creator Goldberg.
The tribute will be separate to the show's usual In Memorium section, which honours late stars.
The ceremony takes place at the Nokia Theatre in Los Angeles and will be hosted by Neil Patrick Harris.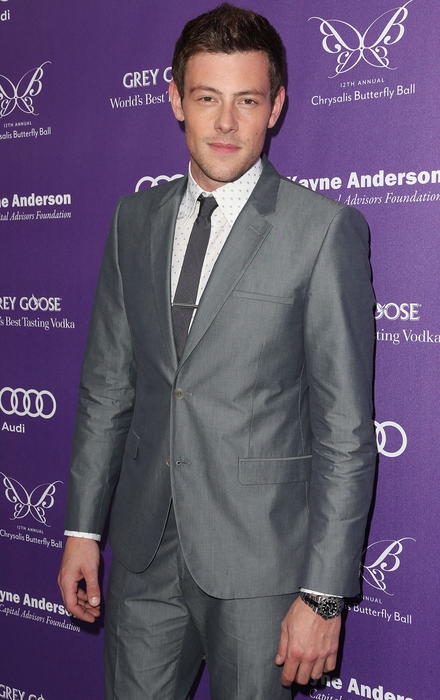 Corey Monteith, who died earlier this year, will be remembered by Glee co-star, Jane Lynch