There is a ton of new comedy starting tonight on RTÉ Two, including Father Figure (with Jason Byrne as a lovable dad, 9.00pm RTÉ Two). Witness, if you dare, the return of The Mario Rosenstock Show at 9.30pm, and Damo & Ivor at 10.00pm. The Specials are in concert on Sky Arts 1 at 9.00pm and there is a tribute to David Frost, called Hello, Good Evening and Farewell on ITV at 11.05pm.
Father Figure, 9.00pm RTÉ Two
A lot of new comedy coming your way tonight, tons of laughs, in other words. Father Figure is a six-part family sit-com created and written by Jason Byrne (pictured below, burdened down somewhat.) Jason plays Tom, who tries to be the best dad he can to his two sons while his wife works full-time. The series stars Pauline McLynn as his mother Mary, Dermot Crowley as his dad Pat, Karen Taylor as his wife Elaine, and Michael Smiley as his best friend Roddy. The Mario Rosenstock Show is back for more corrosive satire and madcap impressions at 9.30pm. Damo & Ivor also begins tonight at 10.00pm with a pair of incorrigible twins separated at birth who couldn't be more different. Starring Andy Quirke, Norma Sheehan, Rik Mayall and Ruth McCabe.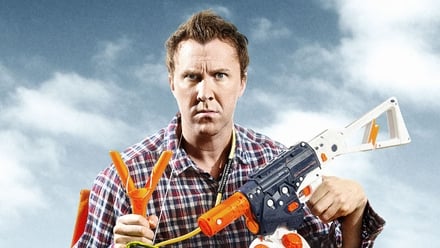 The Specials in Concert, 9.00pm Sky Arts 1
The Specials brought ska rhythms to punk sensibility and politically-edged lyrics to pop, but split in 1981 after seven consecutive UK Top 10 singles. The Specials In Concert sees the titans of Two Tone 28 years later as they play to a home crowd on their sell-out 30th anniversary tour. Filmed at the Wolverhampton Civic Hall in front of an adoring home crowd, the show was the biggest revival story of 2009 and the first time the band had been captured in concert for 28 years. With a 30th Anniversary set packed full of energy and hits, and a set of musicians on top of their game, it's a memorable record of a band who defined an era.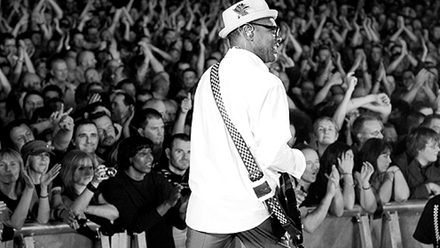 David Frost: Hello, Good Evening and Farewell, 11.05pm UTV
David Frost was the man who interviewed presidents, prime ministers and stars and did so much as well in a truly. The programme hears from colleagues and friends who worked with Frost during a career in television which spanned over 50 years. The programme features a previously unseen interview with Frost himself. The legendary broadcaster's eye for talent helped launch the careers of many household names, including The Two Ronnies. He co-founded both London Weekend Television and TV-AM as well as his own production company. He planned and organised the 1979 Unicef Gift Of A Song Concert in New York which was beamed around the world, featuring acts like The Bee Gees, Rod Stewart and Abba supporting the cause.