It's Rose of Tralee Time, a look back at the "Grotesque, Unbelievable, Bizarre and Unprecedented" events surrounding Taoiseach Charles Haughey in the early eighties, and how scientists are trying to defeat the scourge of computer hackers
The Rose of Tralee, RTÉ One, 8.00pm
Live from the festival dome in Kerry for two nights only, Dáithí O Sé is your twinkling (and possibly still bearded) host for the 54th lovely girls competition. Impervious to the ravages of time and the tyranny of fashion, the festival of beauty, brains and possibly dubstep breakdancing plate-spinning gets under way tonight as 32 Roses from all over the world sashay out to be interviewed by Dáithí in that charming, knowing way of his. Rumours that Dáithí will shave the facial fungus off during the break for news at 9.00pm start here.
Check out a gallery of the finalists here.
GUBU, TV3, 10.00pm
This new TV3 documentary series, marking the 30th anniversary of the political events of 1982 and early 1983, recounts Charlie Haughey's infamous rise and fall from power and the many scandals he became embroiled in. CJ himself described the manifold upheavals and convulsions best when he said, "Grotesque, Unbelievable, Bizarre and Unprecedented" and this first episode of GUBU looks back on key political moments such as the arms trial, Haughey's appointment as Taoiseach, his relationship with Margaret Thatcher and the double-voting scandal with his electoral agent "Pat O'Connor Pat O'Connor". It includes interviews from former TD's Des O'Malley, Nora Owen and David Andrews as well as journalist Geraldine Kennedy, Bruce Arnold and Peter Murtagh who co-authored with Joe Joyce The Boss, an excellent book recounting the cluster feck-ups of the time.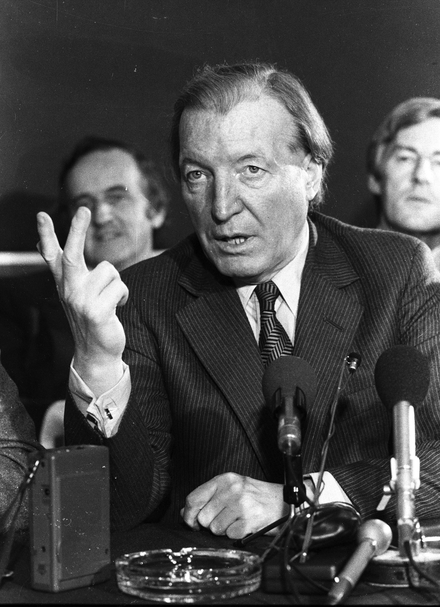 CJ addresses the nation
Horizon - Defeating The Hackers, BBC Two, 9.00pm
Horizon takes a timely look at computer hacking, encryption and cyber security.The Stuxnet computer virus was specifically targeted to break the machinery within Iran's nuclear processing plants – putting back its nuclear programme by several years. Forget Matthew Broderick in Wargames - the Stuxnet attack was computer hacking at a government level, thought to be spearheaded by the US and Israel although no country has yet claimed responsibility. Heavy stuff but aside from the quantum computing, we learn that logging on in future might mean playing a tune on an electronic guitar,and we meet a skateboarding scientist called Erik Lucero who has built a super computer that will one day be able to crack all the security codes we now rely on.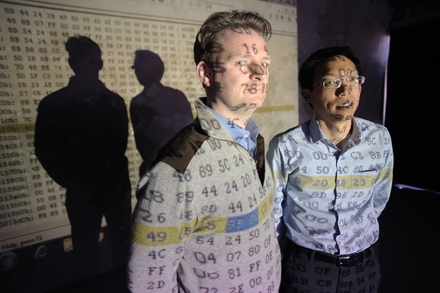 Computer experts Liam O Murchu and Eric Chien
Alan Corr