Ryanair: Secrets from The Cockpit – Channel 4 Dispatches, Channel 4, 8.00pm
Channel 4's flagship current affairs strand hears from pilots of Europe's biggest airline about their concerns around passenger safety. Serving Ryanair pilots reveal their worries over the airline's fuel policy and pilot working conditions. There is also an examination of the events of one evening last year when three diverted Ryanair planes radioed "mayday" over an airport in Valencia in Spain.
Benefits Britain 1949, Channel 4, 9.00pm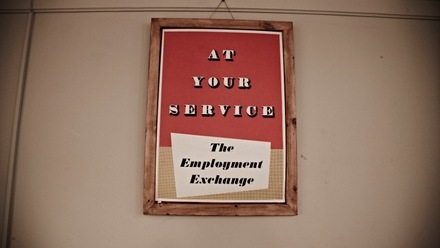 When it was introduced by the post-war government, Britain's welfare state seemed like a brilliant idea: an essential safety net for a civilised society. But nearly 70 years later, it seems Britons have fallen out of love with it. They sure can't afford it and of late there has been even more moaning 'scroungers' and how it's failed the vulnerable. Cameron's "we're all in this together" government has introduced the biggest shake-up of the system in decades, but there's no consensus on the solution. In this new series, current benefits claimants volunteer to live for a week by the rules of 1949: the first year in which the present system was up and running. This first episode looks at how the state should support disabled, long-term sick and elderly people. Among the volunteers is 24-year-old Craig. He finds that being born with spina bifida doesn't entitle him to any benefits under the 1949 rules. But the post-war welfare state has another solution: it offers him training and work experience, and it has the power to force employers to take on workers with disabilities.
Cocaine Capital Of The World: Stacey Dooley Investigates, BBC Three, 9.00pm
Following her investigation into child labour issues in developing countries, Stacey Dooley returns with an investigation into the new frontlines of the global war on drugs. Heading to remote and hostile regions, she meets the producers and traffickers playing a game of cat and mouse with the authorities, and joins the law enforcement agencies fiercely battling to stop them in their tracks. Along the way she finds addicts and locals caught in the cross fire and discovers how their lives have been turned upside down. In the first programme of this three-part series, Stacey travels to Peru to investigate why the country has taken the title of the world's Cocaine Capital.