A new drama about Burton and Taylor; Denzel Washington in the incendiary thriller Man on Fire; and the perils of Facebook. Here's our telly picks for tonight!
Burton and Taylor, BBC 4, 9.00pm
Helena Bonham Carter and Dominic West play Elizabeth Taylor and Richard Burton in this new dramatisation of their appearance together in a stage production of Noel Coward's Private Lives in 1983. Rehearsals for the play begin but they do not begin well, as Elizabeth is often late and has not learned her lines. Richard suspects that she is drinking and this leads him to consider his own problems. When the production eventually opens the atmosphere around the theatre is, inevitably, chaotic and if many of the reviews are poor, the audience respond enthusiastically as they pick up on what they imagine to be the parallels with Richard and Elizabeth's own situation. This is a fascinating look at an episode in the lives of two actual and genuine stars - not the vacant lot that pass for celebrities today. It also catches the famous on-off couple during one of their last times together. Burton died the following year and Taylor became mates with Michael Jackson.
Man on Fire, RTÉ One, 9.35pm
Denzel Washington plays a disillusioned and tired ex-CIA assassin turned bodyguard in Ridley Scott's violent thriller set in a dangerous and corrupt Mexico City. Washington is at his most commanding as Joyhn W. Creasy who is charged with looking after Lupita (a great Dakota Fanning), the only child of a rich couple living in a city with one of the highest child kidnap rates in the world. When she is snatched while under Creasy's watch, he vows to seek out and destroy everybody involved. The action and sweaty tension never lets up in this crackingly good and multi-layered thriller.
Don't Blame Facebook, Channel 4, 10.00pm
Ah Facebook! The liberating, world-changing social media site where people spend hours spilling the beans on their inner-most thoughts and what they've had for breakfast. Or is that Twitter? Anyway, this new episode of Don't Blame Facebook scrolls through the stories of some FB-ers who ended up in hot water when they underestimated the power and reach of social media and forgot to click with caution. Here's what happens when a troll goes too far, when private photos end up where they shouldn't, or when one young boy finds himself in a "truck load" of trouble? Is there a pun in that last one we wonder?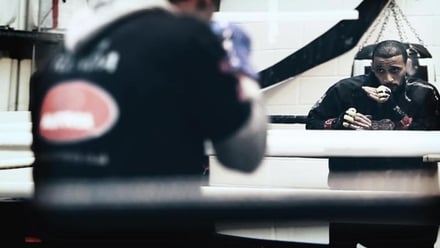 Alan Corr