Violent scenes in Quentin Tarantino's Oscar-winning film Django Unchained will be amended in order to win the approval of Chinese censors.

The Weinstein Company previously announced that Tarantino's spaghetti western will be released in China and according to The Guardian, Tarantino will make the necessary "slight adjustments" himself.

Zhang Miao, director of Sony Pictures' Chinese branch, told told the Southern Metropolis Daily newspaper: "What we call bloodshed and violence is just a means of serving the purpose of the film.

"...These slight adjustments will not affect the basic quality of the film - such as tuning the blood to a darker colour, or lowering the height of the splatter of blood.

"Quentin knew how to adjust that, and it's necessary that he is the one to do it.

"You can give him suggestions, but it must be him who does (the muting). This adjustment for him is progress rather than a compromise."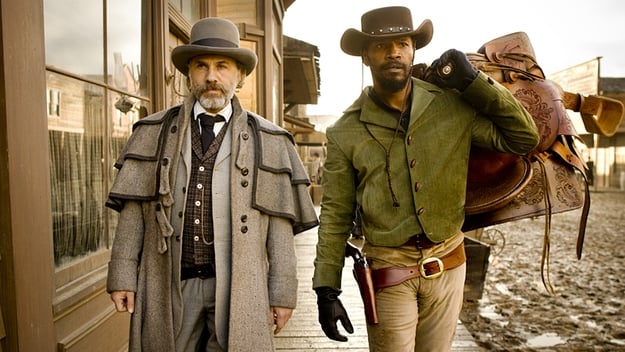 Christoph Waltz with co-star Jamie Foxx, who played the eponymous role

However the film will still have the same running time of 165 minutes although footage of a Chinese character being killed and references to politics and a prostitute were also removed.