News
List unveiled for best Irish children's book
Tuesday 19 Mar 2013
Ten titles will compete for the 23rd CBI Book of the Year Awards 2013, the most prestigious awards for Irish children's books
1 of 1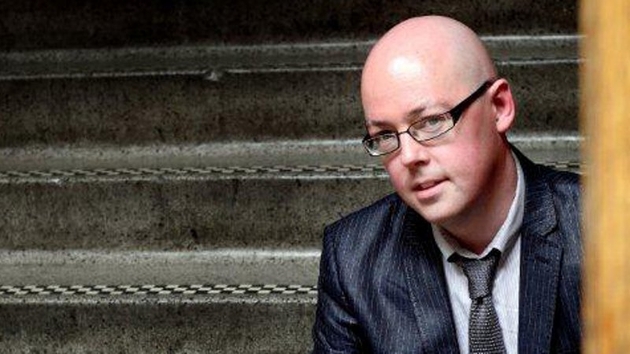 Ten titles will compete for the 23rd CBI Book of the Year Awards 2013, the most prestigious awards for Irish children's books.
The shortlist for the awards was revealed today (March 19). Each of the ten titles will compete for six awards, which include the innovative "Children's Choice Award" voted for by ten junior juries located across the country.
Pádraic Whyte, chair of the judging panel said: "The ten books on this year's shortlist offer children and young people from a broad age group rich and satisfying reading experiences.
"Many of the books engage with difficult contemporary issues while others are stories of whimsy and fun. This is a wonderfully diverse shortlist that highlights the literary and artistic excellence of current Irish children's literature."
Illustrator Steve Simpson has two books on this year's shortlist, Na Laochra is Lú written by Laoise Ní Cleirigh and Mise agus an Dragún written by Patricia Forde.
Two of the names on the shortlist are debut authors: Sarah Crossan for her book The Weight of Water and Laoise Ní Cléirigh for Na Laochra is Lú.
Half of the books on the shortlist were penned by previous award winners John Boyne, Siobhán Parkinson, Marie Louise Fitzpatrick, Chris Haughton and Oliver Jeffers.

The shortlisted titles are:
The Terrible Thing That Happened to Barnaby Brocket by John Boyne and illustrated by Oliver Jeffers
The Weight of Water by Sarah Crossan
Hóng by Anna Heussaff
Na Laochra is Lú by Laoise Ní Cléirigh and illustrated by Steve Simpson
Spellbound by Siobhán Parkinson and illustrated by Olwyn Whelan
Mise agus an Dragún by Patricia Forde and illustrated by Steve Simpson
Dark Warning by Marie Louise Fitzpatrick
Oh No, George! by Chris Haughton
This Moose Belongs to Me by Oliver Jeffers
Grounded by Sheena Wilkinson
The winners will be announced at a ceremony to be held on May 8th.