Lady Gaga made a surprise turn over the weekend by appearing at Irish milliner Philip Treacy's return to London Fashion Week.
After playing a date on her Born This Way Ball tour over the weekend in Dublin, Gaga jetted to London to make an appearance at Treacy's show. The Dublin gig, held in the 50,000 capacity Aviva Stadium, took place on Saturday night with support from The Darkness and Lady Starlight.
Treacy (45) from Galway, sat out for the past eight years, but made a triumphant return to London Fashion Week with a celebrated collection of 36 pieces on Sunday night.
"Ladies and gentlemen, the greatest milliner in the world. Philip Treacy" Gaga announced as she stood centre of the catwalk in complete silence.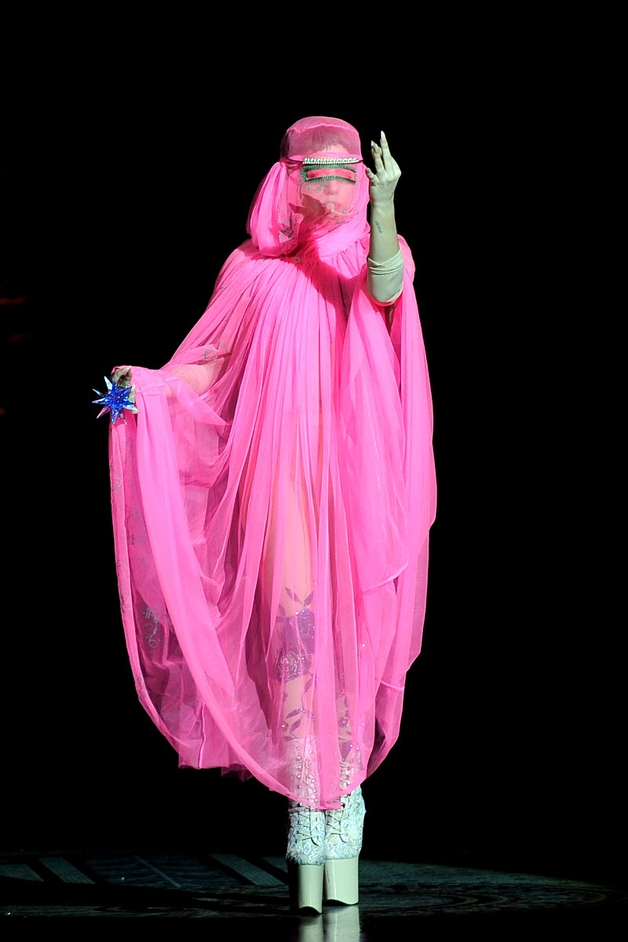 Wearing a bright pink floor-length veil and sky-high boots, the singer then took her seat on the front row while the models paraded Treacy's latest designs down the runway, inspired by African colour and the empowerment of women set to the music of Michael Jackson. The singer then donned one of Treacy's creations following the show's close.
Other stars spotted on the front row included Dita Von Teese, Kim Cattrall, Bryan Ferry, Grace Jones and fellow designers Vivienne Westwood and Gareth Pugh.