Friends star Courteney Cox is appealing for potential suitors to step up and ask her out, because she realises "it's time" for her to move on from her estranged husband David Arquette.
The Cougar Town actress split from Arquette in 2010 and, while the actor has now found happiness with TV reporter Christina MCLarty, Cox admits her love life is basically non-existent.
In a recent interview with Howard Stern Cox said: "I've not had a man since David... No guy's asked me out. I'm not saying I'm not ready to have a make-out session, it just makes me nervous. I don't like to go out in general."
She added: "I have sexual feelings, there's ways to deal with that. It's time for me to get out there. It's not easy to meet people. They don't call me."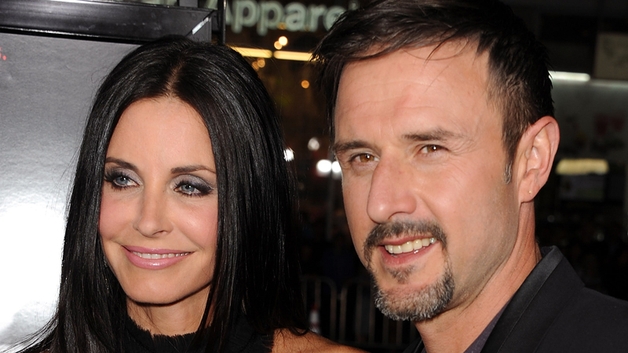 Courteney Cox admitted that her former husband David Arquette encourages her to date
Cox further explained that she isn't sure if she's strong enough emotionally to open up to a new man saying: "I'm really not ready... it's hard. I was in a marriage for a very long time... I'm just not there."
However, the actress did confess to one romantic encounter stating: "I've made out with one guy."
Cox continued to explain that she is still close to Arquette and admits that even he has encouraged her to start dating saying: "He even says to me, 'Courteney, it's time, get out there.' He's comfortable with whoever that would be with."