Gaming Blog
Thursday 18 Apr 2013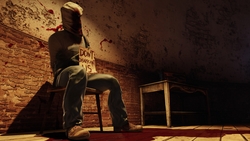 A steampunk epic, BioShock Infinite is as good as the hype surrounding its release, and then some, writes John Walshe.
Describing BioShock Infinite as a first person shooter is like classing Lionel Messi as a five-a-side footballer, having Francis Bacon paint your front gate or casting Daniel Day Lewis in a supermarket advert. Yes, of course it does the FPS thing, and does it very bloody well, and I'm sure Danny would make a fine job of buying rashers and eggs in his local Centra, but it's so much more.
To enter the world of BioShock is to ...