TV Blog
Thursday 23 Oct 2014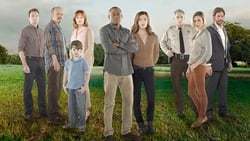 John Byrne's TV choices for the week ahead (Dates covered: Saturday October 25 – Friday 31)
Plenty of new and returning shows, including a drama starring John Simm, the latest US comic adaptation, some cracking documentaries and a spooky tale about people coming back from the dead.
Pick of the week
Resurrection (Tuesday, RTÉ2)
This new US drama sounds like a TV version of French scare-fest Les Revenants/The Returned, but it's actually based on the book, The Returned, by Jason Mott. An 8-year-old American boy wakes up in a rice paddy in a rural Chinese province with ...