TV Blog
Friday 19 Sep 2014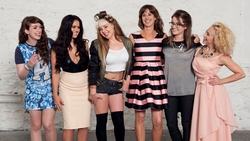 John Byrne's TV choices for the week ahead. Dates covered: Saturday September 20 to Friday, September 26.
There's a huge amount of new and returning telly this week, ranging from Irish shows such as ob-doc Connected and sitcom Damo & Ivor, to the hugely popular UK period drama Downton Abbey and critically acclaimed US comedy Enlightened. Enjoy!
Pick of the week
Connected, Monday-Thursday, RTÉ 2
This looks deadly, and far removed from the faux-reality shows that have cluttered up TV schedules in recent years. It's a self-shot, observational documentary series shown over four consecutive nights as six women ...