TV Blog
Friday 29 Apr 2016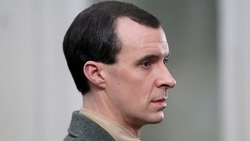 This week, John Byrne's essential telly includes a drama about Padraig Pearse, the return of US comedy Veep and Cillian Murphy's Peaky Blinders.
Saturday April 30
#Drama
Trial of the Century, 9.15pm, TV3
This is a three-part drama series that explores what might have happened if Padraig Pearse, one of the Easter Rising's leading lights, had been given a full trial.
Tom Vaughan-Lawlor, who will forever be known for playing Nidge in Love/Hate, heads the cast as the Commander in Chief of the Rising, but the members of the jury make this drama even more ...