TV Blog
Friday 19 Dec 2014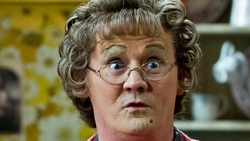 John Byrne's TV choices for the week ahead (Dates covered: Saturday Dec 20 – Friday Dec 26)
It's Christmas, so there's no shortage of great shows over the coming days. Considering all that's been left out here, I'd highly recommend a trip to the shops for a copy of the RTÉ Guide Christmas & New Year Issue and a bright marker.
Pick of the week
Mrs Brown's Boys Christmas Special
Christmas Day, RTÉ One & BBC One
The critics hate it but the public simply can't get enough of Brendan O'Carroll's comic express train ...