TV Blog
Wednesday 01 Oct 2014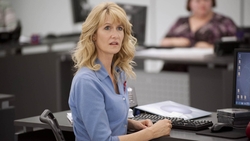 John Byrne caught up with some returned shows as well as a new US drama about people coming back from the dead. Does that constitute a theme?
Reviewed: Enlightened (Fridays, Sky Atlantic); Perception (Thursdays, Alibi); Resurrection (Mondays, Watch); The Graham Norton Show (Fridays, BBC One)
It's almost become a cliché that we're living through a golden age of television. Anyone who's got a story to tell that could do with more than the couple of hours or so that a movie provides, is swapping the big screen for the small one, and getting themselves involved in a ...