TV Blog
Friday 12 Sep 2014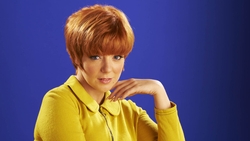 John Byrne's TV choices for the week ahead (Dates covered: Sat Sept 13 – Friday 19)
Loads of new shows this week, ranging from sci-fi to old-fashioned all-round entertainment, and the latest incarnation of the brilliant Sheridan Smith. Meanwhile, it's goodbye to Glee, Piers Morgan and The Walking Dead.
Pick of the week
The Leftovers, Tuesdays, Sky Atlantic
In a week full of new shows, this really stands out. Fingers crossed, eh?
From the co-creator of Lost comes a brand new drama based on the bestselling novel by Tom Perrotta. Three years after 140 million people – 2% of the ...