TV Blog
Wednesday 30 Jul 2014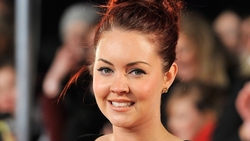 With the jailed Stacey Branning back in EastEnders next week, actress Lacey Turner has promised fans that they are set to see "bad things happen".
Warning: spoiler alert!
In a BBC interview, Turner was asked how her character will react to mother Jean's (Gillian Wright) idea to get her out of prison.
She replied: "Stacey doesn't take it so well at first. She wants to serve her time and that is something she really wants to do to - then be able to start her new life afterwards.
"She feels she can't start again until she has paid ...