Music Blog
Tuesday 28 Apr 2015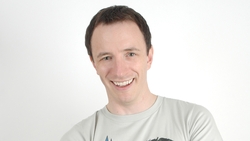 Find out what Dublin comedian Gearóid Farrelly had to say about the new series of Fascinated.
Last year I made 6 episodes of a podcast series called Fascinated. Any time I talk about it I always find myself saying that it is my favourite thing I have ever done. It absolutely is. It was hard work, a steep learning curve, a source of many a sleepless night and there is no money. But I loved making it. Everything from contacting the guest and convincing them I wasn't trying to trick them to watching youtube videos trying to learn ...
Saturday 14 Feb 2015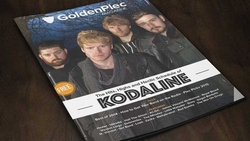 James Hendicott magazine editor of long-running Irish music website Goldenplec talks about taking the brave move into the world of print
It's been twelve years since GoldenPlec started out, a hobby website made large over time by a great community of artistic, music-loving contributors. We cover music in Ireland (distinct, incidentally, from Irish music). The remit really is that simple: there's no niche, no entry standard in terms of scale (though if it's bad, we'll call it), and no genre direction. If it exists, we're interested. More so if it's good. Last month, against ...