John Byrne's TV choices for the week ahead.
Starting this week
Rizzoli & Isles, Thursday, Alibi
Season five of this amiable procedural starring Angie Harmon as police detective Jane Rizzoli and Sasha Alexander as Rizzoli's BFF medical examiner Dr Maura Isles.
Franklin and Bash, Thursday, Sony TV
This American comedy-drama's beginning its third season, with Breckin Meyer and Mark-Paul Gosselaar continuing as unconventional lawyers and long-time friends.
Ending this week
The Simpsons, Saturday and Sunday, Sky 1
Season 25 wraps up with a double helping of episodes, the first of which (playing on Saturday night) packs a wobbly-chinned emotional punch. Marge hasn't got the biggest social circle in the world and when Homer ruins yet another possible friendship – this time with a new neighbour voiced by writer and actor John Oliver (Last Week Tonight with John Oliver) – she starts to worry about Lisa's lack of pals. So much so that Marge pays one of the bod's classmates to pretend to like jazz, kale smoothies and, most of all, Lisa. It's a well-meaning plan that naturally backfires. In Sunday's finale, Springfield Elementary's Field Day has arrived, an event Milhouse has been training for and is close to winning – until school bully Nelson intervenes with an impeccably-timed punch.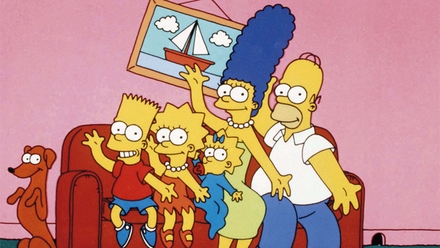 Also ending this week:
Saturday Night with Miriam, Saturday, RTÉ One
It's the final show of the season and no doubt Miriam O'Callaghan will want to bow out with a biggie.
Nikita, Monday, Sky Living
Four seasons, countless deadly scenarios and roughly 300 high kicks later, Nikita is still fighting fit. Expect her to go out with a bang.
Creedon's Weather: Four Seasons In One Day, Sunday, RTÉ One
In the final programme, John Creedon goes behind the scenes at Met Éireann and accepts the challenge to present a weather forecast live.
Noel Fielding's Luxury Comedy 2: Tales from Painted Hawaii, Thursday, E4
Noel has until the end of the episode to boost the ratings from nine to 25. If he doesn't manage to do it in time, his show will be axed.
Comedy of the week
Veep, Wednesday, Sky Atlantic
Armando Iannucci's multi-award-winning comedy crosses the Atlantic for an episode set and shot in London, guest-starring Darren Boyd (Spy). Selina is in London to attend a reception for the UK's Deputy Prime Minister Peter Mitchell (Boyd) at the US Ambassador's residence before heading to a pub for a photo op. Meanwhile, Jonah has been sent to London by Maddox to spy on Selina.
Trailer Time:
On Demand
Hannibal, from Friday, Sky Living
A chance to catch up with the complete second season, recently ended on Sky Living. Mads Mikkelsen is flawless in Bryan Fuller's sumptuous reworking of the Hannibal Lecter legend. The acclaimed psychological thriller's second season is new to On Demand and begins with Will Graham (Hugh Dancy) ravenous for revenge after being framed for Lecter's crimes.
Trailer Time:
Film of the week
Gravity 3D, Friday, Sky Movies Premiere
Sandra Bullock and George Clooney star in this visually amazing film, directed by Alfonso Cuarón. It's about veteran astronaut Matt Kowalski (Clooney), who's on his final space flight before retirement. His final task is to guide rookie engineer Ryan Stone (Bullock) through her first mission. When an unforeseen disaster leaves the pair floating in the isolated expanse of space, survival looks unlikely.
Trailer Time: