John Byrne's TV choices for the week ahead (Dates covered: Sat Mar 08 - Fri 14)
There are several new and returning shows, including a US sitcom featuring Bridesmaids star Rebel Wilson. Going out the exit door are Call the Midwife and The Jonathan Ross Show.
Pick of the week
Republic of Telly, Monday, RTÉ Two
Jennifer Maguire, Bernard O'Shea and Kevin McGahern return for another run of the award-winning entertainment show. As usual, the gang will be poring over recent telly moments for laughs, as well as showcasing new Irish comedy. Also returning are established features and characters including The Real Republics and The Rubberbandits. Jennifer Maguire will be aiming to terrorise celebrities on the Red Carpet, while the show's 24 cameras will be popping up around the country. You know the drill . . . foul language and ridicule from the start.
Here's something to whet your appetite (WARNING: for mature audiences only):
Star of the week
Rebel Wilson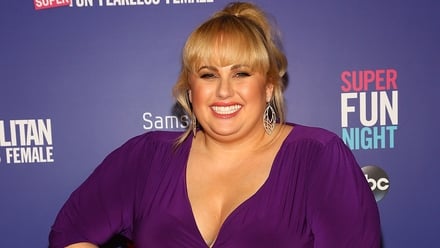 Super Fun Night, Monday, RTÉ Two
Another of those one-person industries, Rebel Wilson is described on Wikipedia as an Australian actress, writer, entrepreneur, and stand-up comedian. After establishing herself in her native land, she headed to Hollywood. Before she's time to light up a Barbie she landed a role in 2011 movie Bridesmaids, which went on to become a major success and led to roles in other films, including Pitch Perfect. Branching out into television, Wilson created and stars in Super Fun Night. Wilson plays Kimmie Boubier, one of three female pals who meet to have fun on Friday nights.
Here's the official Super Fun Night trailer:
Starting this week
Second Captains Live, Wednesday, RTÉ Two
Eoin McDevitt, Ken Early and Ciarán Murphy are back with another run of the show that mixes sport, entertainment and comedy in front of an energetic live studio audience. Each week the lads will be joined by three Irish sports stars and together they'll discuss the week's major stories, drawing on their guests' experiences. The show will also feature an additional big interview with a major guest and some classic RTÉ archive footage. The list of the top ten Irish sportspeople of all-time will again be up for debate in The Good Wall. The first programme in the new run follows RTÉ TWO's Champions League Live game between Barcelona and Manchester City.
Here's the promo for the new season:
Also starting this week:
Soccer Republic, Monday, RTÉ Two
MNS is gone and replaced by this late-night look across various strands of Irish football, as well as some Champions League.
The Michael McIntyre Chat Show, Monday, BBC 1
Making the classic move from comedy to chat, MacIntyre's initial guests are Terry Wogan, Lily Allen and Alan Sugar.
You Saw Them Here First, Wednesday, UTV
Robert Webb narrates this two-parter that reveals the TV debuts of future stars from Miley Cyrus to Graham Norton.
My Big Fat Diet Show, Thursday, RTÉ Two
Anna Richardson explodes some myths about dieting and a clinical psychologist explains the problem of fad eating.
Chicago Fire, Wednesday, Sky Living
This very watchable US drama resumes its second season and picks up in the aftermath of the fire that threatened to kill Casey.
Ending this week
Call the Midwife, Sunday, BBC 1
It's the last episode in this third season of the Beeb's cosy and charming period drama set around the East End of London in the late 1950s. This week, Jenny is back in the fold as she continues to recover from the tragic death of her boyfriend, Alec. She visits the home of first time mother, Jeanette, and the two women become instant pals. Jeanette needs frequent visits during her pregnancy and a friendship begins to grow between Jenny and Jeanette's cousin, Philip. Could he be a new love for poor Jenny? Meanwhile, Chummy discovers that Lady Browne has discharged herself from hospital and despairs over her mother's illness. Wizard show, this. Not an ounce of cynicism and perfect 'Put on the kettle' viewing.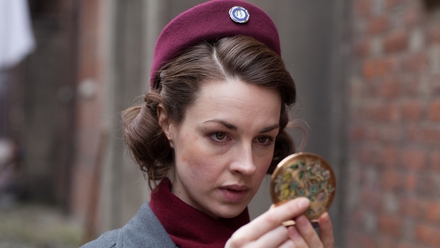 Also ending this week:
The Jonathan Ross Show, Saturday, UTV
Jennifer Hudson, Richard Branson and Sue Perkins are in for a chat while Elbow supply the music.
The Taste, Tuesday, Channel 4
The final four contestants have to come up with the perfect canapé to accompany champagne. Life's such a challenge sometimes.
Jonathan Creek, Friday, BBC 1
In The Curse of the Bronze Lamp, a wealthy kidnap victim appears to pull off a mind-boggling act of teleportation.
Drama of the week
Shetland, Tuesday, BBC 1
Anything featuring Douglas Henshall is worth a look and here he returns to play DI Jimmy Perez in this acclaimed murder-mystery series in a new set of three, two-part stories. ?First up, old wounds are painfully reopened as DI Perez and his team look into a past crime to solve the present-day murder of a young teenage girl. With his cottage overlooking the crime scene, local recluse Magnus Bain is first to be questioned by Perez who is intrigued to discover Magnus had forged an unlikely friendship with the victim.
Here's the season two trailer:
Comedy of the week
Stewart Lee's Comedy Vehicle, Saturday, BBC 2
This third season – Stewart Lee's return after a three-year break – continues and if last week's opener is anything to go by, he's lost none of his sharpness. This time, Lee turns his attention to UKIP and immigration, while guest Chris Morris quizzes him on his audience control. Comedy isn't a career option for Lee, it's a cause.
Here's Stewart Lee last week having a pop at Twitter and the internet:
Documentary of the week
Reality Bites: The Notorious, Thursday, RTÉ Two
'The Notorious' Conor McGregor is a Dubliner who hopes to become the next global superstar in mixed martial arts (MMA). This documentary enters the high-stakes world of the Ultimate Fighting Championship (UFC) and follows McGregor over the most important six months of his fighting career. The journey goes from Dublin to Boston via Las Vegas, offering the audience an access-all-areas insight into the unique sub-culture of MMA and the rollercoaster adrenaline ride of the UFC.
Here's a trailer (WARNING: for mature audiences only):
Film of the Week
My Week with Marilyn, Thursday, BBC 2
This hugely enjoyable drama based on real events has Michelle Williams in top form as Hollywood icon Marilyn Monroe over the course of week in which she gets escorted around London.
Here's the official trailer:
Happy viewing!
John Byrne