John Byrne's TV choices for the week ahead (Dates covered: Sat Feb 22 - Fri 28).
Plenty of variety this week. Between the gritty HBO drama True Detective, the gurning, returning Ant and Dec's Saturday Night Takeaway to Ty Burrell in Modern Family, there's top Telly to distract, delight or even get you thinking. Oh, and America's Next Top Model is back for more catwalk cattiness and calumny.
Pick of the week
True Detective, Saturday, Sky Atlantic
This has been available as a Sky preview option for a while but finally gets an official channel timeslot this week and should not be missed by anyone who takes telly seriously. Hollywood heavyweights Matthew McConaughey and Woody Harrelson partner up in a dark and brooding HBO drama (what other type is there?). This eight-parter comes from Nic Pizzolatto, who penned the US version of The Killing, and pitches McConaughey and Harrelson as two cops on the trail of a deranged serial killer. The story goes back to Louisiana in 1995, and Dora Lange has been murdered. Dispatched to the hideous, satanic scene of her death are newly-paired state policemen Marty Hart (Harrelson), a straight-up family man, and intense singleton Rust Cohle (McConaughey). Despite their partnership being strained, and Rust evidently dealing with some personal issues, their investigation quickly surges forward and they are making good progress, drawn deep into the sickening psyche of their target. Almost 20 years on, the Lange case has been left long behind by Marty and Rust. They've both moved on, but the Louisiana Police Department has found a new interest in the old murder and the duo find themselves in front of new investigators and digging up harrowing memories of their time working together.
Star of the week
James Spader
The Blacklist, Friday, Sky Living
One of the finest character actors of his generation, James Spader is putting in an impressive shift on US drama The Blacklist, which resumes its first season next Friday. When the show first debuted the opening episodes weren't promising much, but Spader has gradually thrown caution to the wind and made his role as master criminal Raymond Reddington into one of TV's most-watchable OTT characters. Picking up where it left off, Reddington hasn't been seen by the FBI since the hold-up by Anslo Garrick, who is a really nasty piece of work and so Red has made it his business to sniff him out. Veteran Alan Alda (MASH) guest stars in this episode, which is a welcome bonus.
Starting this week
Ant and Dec's Saturday Night Takeaway, Saturday, UTV
You just can't be more mainstream, prime time, middle of the road entertainment than Ant and Dec, who are - by some distance - the most dominant presenters in the history of British TV. Popular culture's ultimate English icons return with a seven-week run of their Saturday Night Takeaway, and global superstar Michael Bublé (below) will be joining them live in the studio. A-list superstars will also be joining in the fun during the show, but not even the biggest stars are safe as the genial Geordie duo lead what promise to be some of their most ambitious celebrity set-ups. This is Saturday evening pot-of-tea telly par excellence.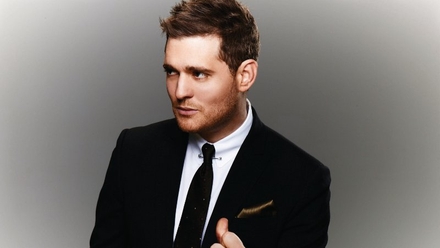 Also starting this week:
America's Next Top Model, Thursday, Sky Living
One Born Every Minute, Monday, Channel 4
Jonathan Creek, Friday, BBC One
Ending this week
Operation Transformation, Wednesday, RTÉ One
It's the final week for the leaders to show who's been the best at shedding weight and getting their heads in the zone for self-improvement. Kathryn Thomas will be there to look back over the last eight weeks while the leaders show off the fruits of their hard work to friends and families. And afterwards you can go out for a run and feel good about yourself. I think I'll have another pizza...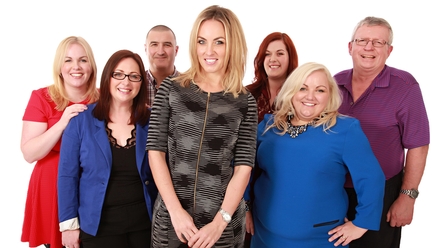 Also ending this week:
At Your Service, Sunday, RTÉ One
Ear to the Ground, Thursday, RTÉ One
Breaking Bad, Thursday, TG4
Stella, Friday, Sky 1
Drama of the week
Silk, Monday, BBC One
Peter Moffat's entertaining legal drama returns for a third season and feelings run high when a murder trial close to home sends shockwaves through Shoe Lane Chambers. Clive (Rupert Penry-Jones) has finally become a Silk but his celebration party is dramatically cut short when news of the arrest of the son of the Head of Chambers for killing a police officer reaches the celebrations. Martha (Maxine Peake) steps in to defend the young man despite the overwhelming evidence - but can she uncover the truth about what happened in time?
Comedy of the week
Modern Family, Monday, Sky 1
Is Ty Burrell the funniest man on TV? He's got to be up there, and his performances as dad Phil 'Down with the kids' Dunphy are always hilarious and frighteningly realistic. Add in Julie Bowen as his often freaky wife Claire, and you've got sitcom's greatest couple since the Cunninghams in Happy Days. This week, alarm bells ring when baby Joe is banned from Gymboree for being too aggressive, leading Gloria to fear that he's inherited a family curse. Phil, meanwhile, taps into a rich new vein of clients - recently divorced women - but they could prove to be more trouble than they're worth.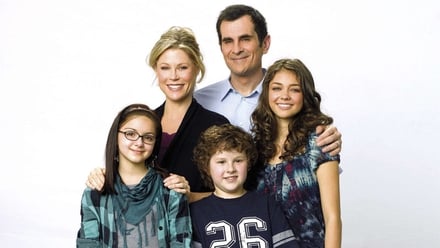 Documentary of the week
Of Time and the City, Sunday, BBC Two
Do yourself a major favour and watch this Terence Davies-directed documentary about growing up in Liverpool during the 1950s and '60s. It's pretty close to perfection.
Film of the Week
The Great Gatsby, Friday, Sky Movies Premiere
Not everyone's favourite bowl of Fruit Loops, Baz Luhrmann takes a typically idiosyncratic and stylised look at F Scott Fitzgerald's magnificent novel about the fall of Jay Gatsby (Leonardo DiCaprio), a mysterious, self-made millionaire whose parties are the talk of New York's pampered peoples' paradise, the Hamptons. While only scratching the surface of the book this is a delightful visual experience – while the soundtrack is bonkers but it does work.
Happy viewing, folks...
John Byrne