Blog
Thursday 28 Nov 2013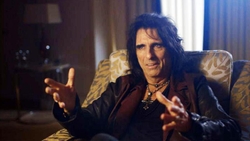 From 50 Years of Rock Excess to Robbie Williams at London's Palladium, Anne Doyle's return, the final episode of Generation War to a documentary about Mary Poppins' author PL Travers, there's something telly-tastic for everyone this week.
Pick of the week
50 Years of Rock Excess: Amps, Whips and Rebel Riffs, Sunday, Channel 4
This is the opening part of Rock Night, a themed series of programming about a brand of music that needs Marshall amps that go to 11. Other programmes include two live shows, Queens of the Stone Age - iTunes Festival Special and Queen - Live ...