Blog
Tuesday 27 Jan 2015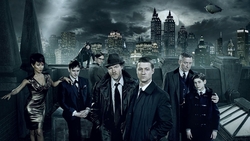 A Batman prequel, the final finale of Futurma, some sentimental Sunday viewing and a documentary about a gigantic night club - it's been another week of jumbled telly-watching for John Byrne.
Reviewed: Gotham (Monday, RTÉ2); Futurama (Sunday, Sky 1); Call the Midwife (Sunday, BBC One); Clubland: Reality Bites (Wednesday, RTÉ2)
What's your problem with winter? Dark evenings, cold, wind, rain and a lack of funds combine with the delightful result that you're watching loads of telly. I'd call that a result.
Now that we're at the quitting end of January and things are pretty ...