Blog
Friday 29 Aug 2014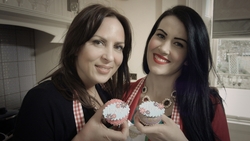 John Byrne's TV choices for the week ahead. Dates covered: Sat August 30 to Friday, September 5.
There are lots of new and returning shows to look forward to as August gives way to September and the new TV schedules begin. Among the newbies are Domestic Divas, Jamie's Comfort Food, and Our Zoo.
Pick of the week
Domestic Divas (Tuesday, RTÉ One)
This brand new series promises to be a master class in achieving domestic bliss. Aisli Madden and Cat Lawlor are on a mission to help the helpless, to demonstrate basic life skills that came so naturally ...