Blog
Friday 14 Mar 2014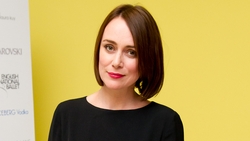 John Byrne's TV choices for the week ahead (Dates covered: Saturday March 15 to Friday 21).
Imelda May hosts the Sunday/Saint Patrick's eve big show on RTÉ One, BBC drama Line of Duty and RTÉ One comedy The Walshes both bow out, while newcomers include a drama called The Widower and a US comedy called Mixology that features Dubliner Sarah Bolger.
Pick of the week
Line of Duty (Wednesday, BBC 2)
This second season of Line of Duty has been nothing less than compelling and sets a new benchmark for current British TV drama. Yep, it's ...