Blog
Friday 29 May 2015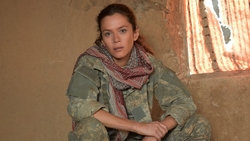 John Byrne's TV choices for the week ahead (Dates covered: Saturday May 30-Friday Jun 05)
Newcomers include the Anna Friel-starring American Odyssey, Fright Club and A Sporting Chance, while it's goodbye to Scandal, Britain's Got Talent and The Saturday Night Show.
Pick of the week
American Odyssey, Friday, RTÉ2
Have to say I never fully recovered from seeing the Anna Friel-starring fantasy show Pushing Daisies disappear after just two seasons. The former Brookside star is back in this drama that sounds like another Homeland, and far removed from her last hit TV show.
In North Africa ...