Blog
Friday 28 Nov 2014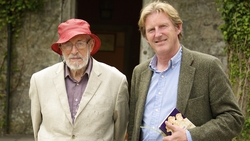 John Byrne's TV choices for the week ahead (Dates covered: Saturday Nov 29 – Friday Dec 5)
Bressie's starting a band, Neil Delamere is back on the box, as is Rachel Allen – and there's a documentary about the legendary Brendan Behan.
Pick of the week
Brendan Behan – The Roaring Boy, Monday, RTÉ One
Actor Adrian Dunbar, long an admirer of Brendan Behan's work and someone who has played him on stage in New York, sets out on a journey to recover the man from the myth. Over the course of the documentary, Dunbar travels to the other ...