By Padraic Ryan
The US team is going to great lengths to improve their chance of progressing from Group G, enlisting the help of movie stars, wrestlers and notes from Jurgen Klinsmann to get people off work.
For those in the US who need to get off work to watch the crunch clash with Germany, US coach Klinsmann has apparently come to the rescue.
"I will bite every German player if I have to" - Will Ferrell
The US Soccer Twitter account posted a note from Klinsmann to employers asking them to excuse people who want to watch the match.
"I understand that this absence may reduce the productivity of your workplace," the note says, but "it is for an important cause".
Klinsmann also points out that the bosses "should act like a good leader and take the day off as well".
Need note to get out of work Thurs? @J_Klinsmann has you covered. Show your cool boss. It will def work! #LetsDoThis pic.twitter.com/i2oCZmGAGZ

— U.S. Soccer (@ussoccer) June 25, 2014
Elsewhere, while Brazil may have felt they had the monopoly on Hulks in this World Cup, the US got support from one of their one when wrestler Hulk Hogan posted a stirring team-talk.
"I've been hangin' and bangin' all day long, because I'm so pumped up about the men's USA soccer team," the Hulkster says in the video, before warning, "good luck Germany, when the USA soccer team pounds you down to the ground".
Hogan finishes by asking Germany a question for the ages: "Whatcha gonna do, Germany, when the men's USA Soccer team runs wild on you?"
In Brazil, actor Will Ferrell showed up at USA Fan HQ in Recife as a late 'replacement' for the injured Jozy Altidore, whose hamstring trouble will keep him out of the Germany game.
Ferrell, dubbed the team's "secret weapon", admitted that "I'm not in the best shape" but assured a crowd of fans that if the game gets close, "I will bite every German player if I have to".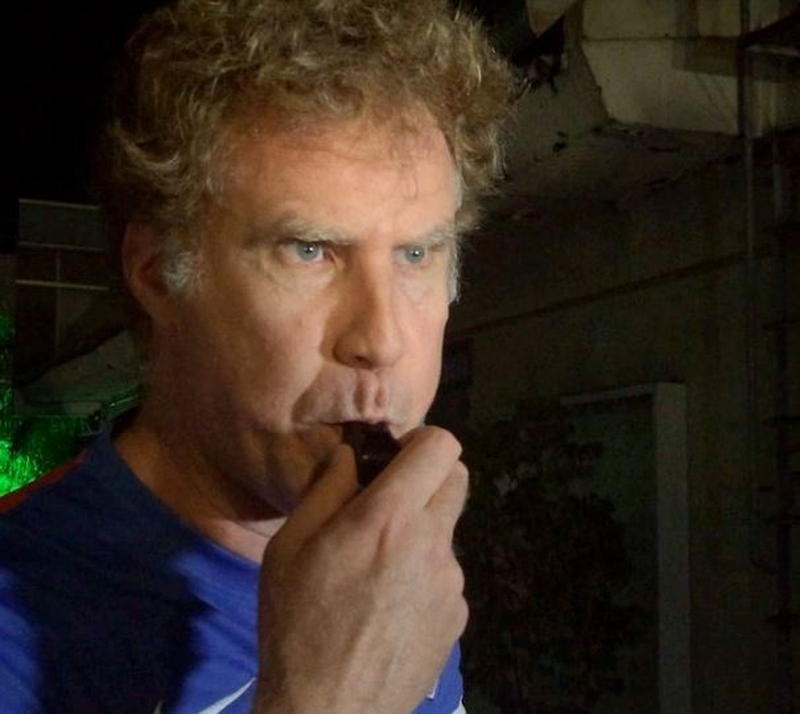 Committed USA soccer fan @USASoccerfan, meanwhile, managed to call out both Belgium and Germany as he prepared for the game. As ever, even more fun than his initial tweet was the response of those who didn't get it.
German soccer fans, I did this for you guys a while ago. We're comin for you Doucheland. #UltimateSoccerAwesomeness pic.twitter.com/jT1Xe7l85e

— Soccer Guy (@usasoccerguy) June 25, 2014
@usasoccerguy I hope you know that's the belgium flag

— Deutschland (@Randa4Z) June 25, 2014