Group C
COLOMBIA v IVORY COAST
1700 Irish time, Estádio Nacional de Brasília
The Brazilian capital hosts a mouth-watering tie as these sides clash to determine who tops this group.
As expected, Colombia overcame Greece in their opening fixture and gained a healthy goal difference to boot. The absence of talisman Radamel Falcao through injury seemed to not impact the South Americans' attacking verve - they won 3-0 - but stiffer tests will come.
Ivory Coast, meanwhile, had to come from behind against Japan to chalk up a win. Didier Drogba proved the catalyst for a stirring comeback, the Elephants scoring twice within five minutes of his second half introduction.
Accurate Colombians
Even in the absence of Falcao, Colombia still look a potent attacking threat. Only two sides got a greater share of their shots on target than Colombia's 73% in the first round of group games. Ivory Coast, on the other hand, managed a paltry 39% of shots on target - that despite being gifted 18 attempts on goal by a nervy Japanese defence.
Back from the brink
As Ivory Coast duly demonstrated against Japan, they have remarkable powers of recovery. Through qualifying they registered 56% of points from losing positions. Against Colombia, who managed to take 85% of points from winnings positions, this innate self-belief and never-say-die attitude could be invaluable.
Leaving it late
Ivory Coast scored over a quarter of their qualifying goals in the final 15 minutes of matches - a higher proportion than any other team competing in Brazil. Contrast this to the Colombians, who conceded over a third of goals during this period in qualifying, and the latter stages of this tie could be the most entertaining.
Summary
Expect this tie to really get going after the break: although the Elephants' tendency to leave it late has already been outlined, Colombia scored 70% of their qualifying goals in the second half, and only four teams recorded a higher proportion than this.
Group D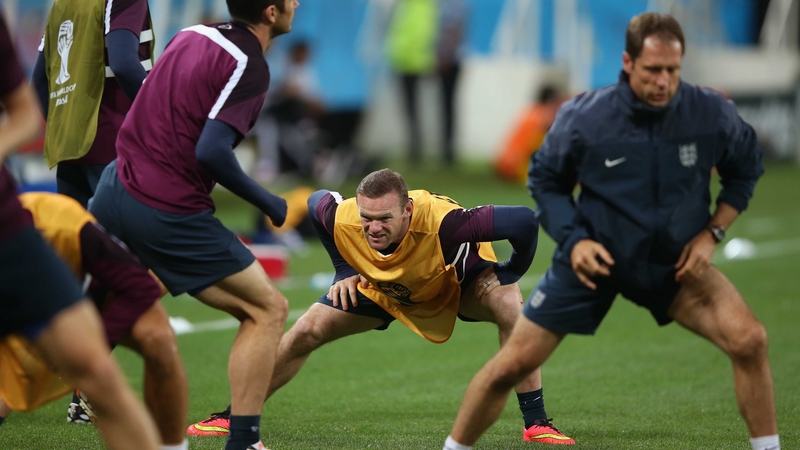 ENGLAND c URUGUAY
2000, Arena Corinthians
Uruguay captain Diego Lugano, who will miss it through a knee injury, has labelled this match "life or death". Wayne Rooney has described it as "do or die". Whichever way you describe it, neither team can afford to lose in Sao Paulo.
In their Group D opener, Uruguay took the lead but struggled with the pace of Costa Rica's attack and eventually went down 3-1. This apparent inability to deal with pace will encourage England's young forwards, who impressed in their team's narrow 2-1 loss to Italy on Saturday.
The lions must roar out the traps
The Three Lions' fleet-footed front line may look to take advantage of reported unrest in the Uruguay camp following their shock loss on Saturday to grab the early initiative. On the road to Brazil Uruguay conceded 20% of their goals in the first 15 minutes of matches, a higher share than all but five of their fellow finalists.
Dead balls will decide the 'Group of Death'
Set-pieces were not England's strong point in Manaus. Not only did Claudio Marchisio's opener come from one of just two Italy corners, but England barely created a chance from their eight. Uruguay, by contrast, scored a third of their qualifying goals from set pieces, something which only two other teams bettered.
Roo need to hit the target
With Wayne Rooney rumoured to be returning to a central role for England and Luis Suarez - searching for his 40th international goal - likely to be unleashed just weeks after knee surgery, both sides will hope to carry more of a goal threat.
Summary
Despite the defeat by Italy, England can take heart from one of their best tournament performances in years. Their young guns shined on the big stage, with Liverpool's Raheem Sterling especially impressive. If he can cause the same problems for Uruguay that Campbell did, England could register their first points in the competition.
Group C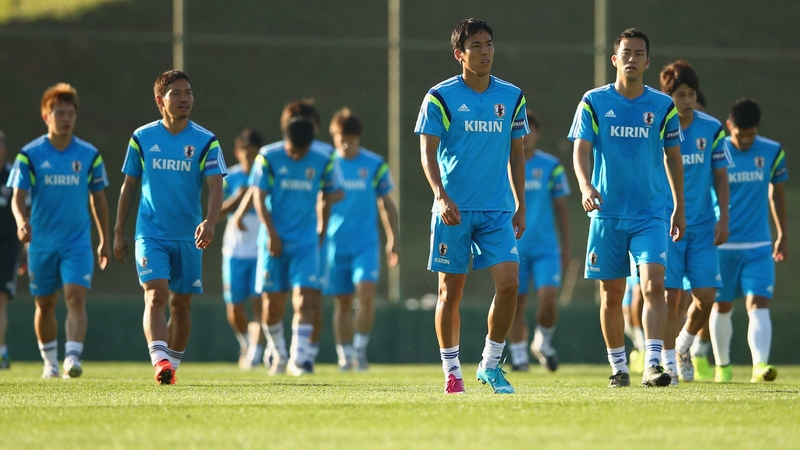 JAPAN v GREECE
2300, Arena das Dunas
Japan's chances of reaching the second round for only the third time in their history took a major blow in the early hours of Sunday morning as a Didier Drogba-inspired Ivory Coast stunned Alberto Zaccheroni's men if their first group game.
Contrasting styles
Only three teams used the flanks more than Greece in the first round of group matches, with 36% of their passes being made from the outer thirds of the pitch. Despite not finding the net against Colombia, they may find joy against Japan who conceded both goals to Ivory Coast from right wing crosses.
Look up
Despite being undone by two headers in their opening clash, Japan have found success in that area at the other end of the pitch, scoring a third of their goals via the aerial route in qualifying. This could be an area they look to exploit in Natal. Prior to their opening fixture with Colombia, Greece could boast a mean defence, having conceded just four goals through qualifying - but, of those goals, two came from headers.
First goal wins
The surprising aspect for the Japanese supporters in the game against Ivory Coast was their team's inability to come away with even a draw. Through qualifying they managed to take 93% of points after taking the lead, a percentage only bettered by four other teams in Brazil. In fact Greece, too, took an identical percentage of points after taking the lead.
Summary
Japan's performance after taking an early lead against Ivory Coast was disappointing and they'll hope to rectify that against a Greece side which did not show any cutting edge upfront in their opener.
Greece will very much look for the first goal and tighten up defensively to protect that lead, having registered 93% of points after scoring the first goal - only five other finalists took a greater share of points after opening the scoring. Japan may be in trouble if that's how the game pans out.