All games live on RTE.ie and RTE TWO
GROUP G
Germany v Portugal, Arena Fonte Nova, Salvador, 17.00 Irish time
These are the games we wait four years for - Germany taking on Portugal with both eager to fly out of the blocks in what could be a tricky Group G.
Two of Europe's heavyweights are unlikely to go toe-to-toe early on but the German mentality dictates they will not be content to sit back for a point for too long as they go in search of at least a fifth consecutive semi-final in a major competition.
So what should we be looking for when the two line-up in Salvador?
Centre stage?
Germany were the top scorers in qualifying, scoring 36 goals from 10 matches: one ahead of Argentina (35 goals in 16 matches) and two in front of Holland (34 goals in 10 matches).
A huge 69% of those goals came from central areas, which could be quite a concern for the Portuguese who conceded more than half of their goals from the middle of the pitch.
Much will depend on the sharpness of Cristiano Ronaldo who scored eight times in qualifying as he, almost single-handedly, saw off Sweden in the play-offs.
The World Player of the Year starts tonight after declaring himself fit after his recent struggles with tendinosis in his left knee.
Dominating the wings
With a certain Real Madrid superstar in mind, if Portugal are to threaten Germany then they would be wise to play down the flanks.
One of Germany's weaknesses in qualifying was their inability to prevent opponents finding success from wide areas.
They conceded two-thirds of their goals from the wings, while Portugal scored half of their goals from out wide - ranking them fifth overall from the 32 qualifiers.
Slow starters?
This does not necessarily mean that Portugal are favourites to break the deadlock though. Paulo Bento's side scored just under a third of their goals in the first half in their qualifying games.
Couple that with the fact the Germans conceded only two of their 10 goals in the opening 45 minutes and Manuel Neuer could be forgiven for taking a copy of Bild onto the pitch with him for the next few weeks.
Another statistic of note is that none of the aforementioned 36 German goals came from a header - Jurgen Klinsmann would no doubt be unamused!
Summary
A true battle of the big guns at such an early stage is a rare treat but this could well be a case of both teams not wanting to lose rather than pushing for victory.
With so many talented players on the pitch, a moment of magic may be what separates these two sides and the Germans look to be the more rounded outfit with more potential match-winners among their ranks.
Whether coach Joachim Low has found the perfect German blend or not remains to be seen - as does whether a certain Mr Ronaldo is firing on all cylinders.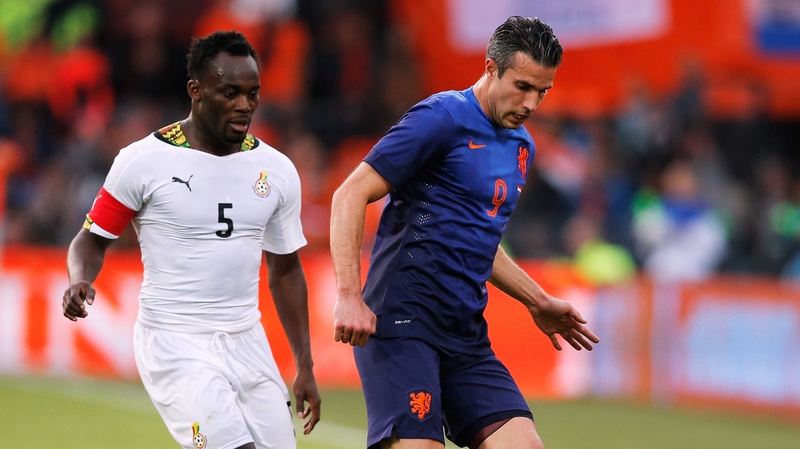 United States v Ghana, Estadio das Dunas, Natal, 23.00
Ghana suffered the cruellest of fates four years ago, falling to Uruguay on penalties after Luis Suarez cynically denied them a place in the last four with a goal-line handball.
For the Black Stars to go one better and lay the demons of 2010 to rest looks a tough ask, especially from a group that few expect them to get out of.
The USA qualified comfortably for the finals with Jurgen Klinsmann at the helm but they face much tougher opposition in Brazil and have their own bad memories to banish, opening up against the team which knocked them out at the last World Cup.
Organisation will be key
During qualifying the United States were alarmingly susceptible to free-kicks, which accounted for a third of the goals they conceded.
They will have to focus against Ghana as the African team scored a fifth of their goals from these situations: a higher share than any team except their continental counterparts Nigeria.
Rise up
Ghana's free-kick threat most likely stems from their supremacy in aerial battles, with just over a quarter of their goals coming from headers.
The dominance of their centre-back pairing of Jonathan Mensah and John Boye can be gauged from their qualifying record: not once did they concede from the air. There may be joy to be had for the Black Stars against a USA team that conceded a fifth of goals from headers.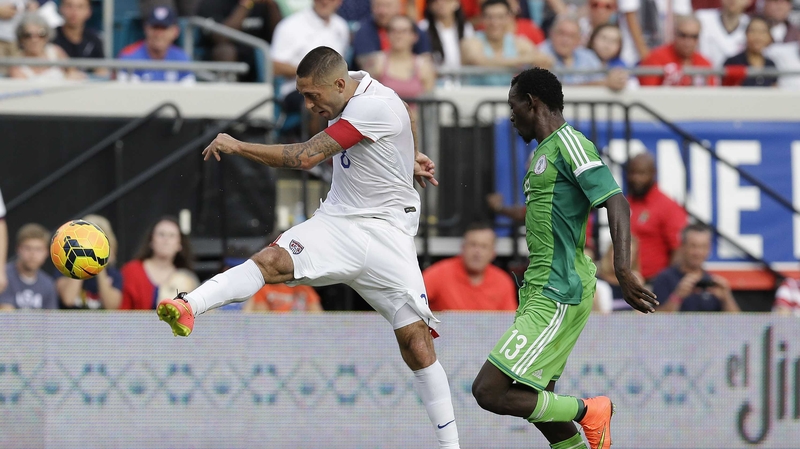 Spread it wide
The Americans relied heavily on their central midfielders to create chances during qualifying, with almost two thirds of their goals being crafted in the middle of the pitch.
It would be naive of them to run straight at Ghana's penalty box though, given that just 17% of the goals that the African side conceded came from central areas.
With Ghana themselves preferring to attack centrally during qualifiers, the middle of the pitch could become a battleground unless at least one side can find some width.
Summary
With tough games to come against Portugal and Germany, both teams will know that they need to take three points here if they are to stand a realistic chance of progressing.
The USA's preferred diamond formation gives them a platform to dominate midfield and stem the Ghanaian attacks that yielded over three goals per game during qualifying, but it places a heavy reliance on their full-backs to provide the width to create chances of their own.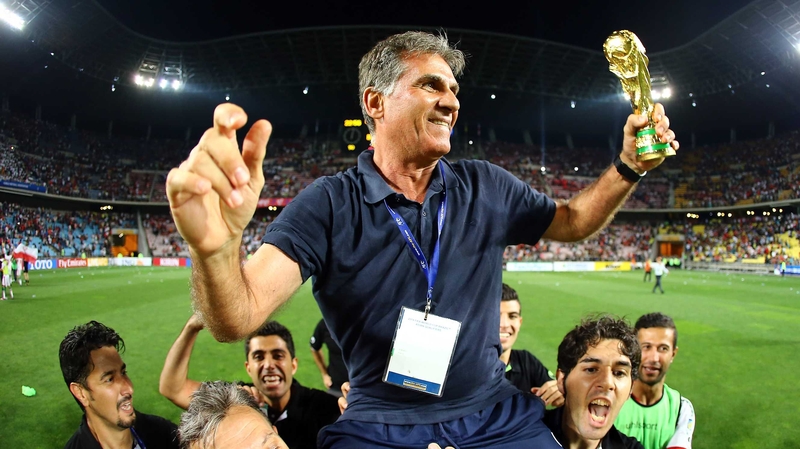 GROUP F
Iran v Nigeria, Arena da Baixada, Curitiba, 17.00
Out of the 64 matches set to be played out at Brazil's fiesta of football, the one between Iran and Nigeria is likely to be a little further down the priority list for the majority of onlookers.
Other than those sat in the Argentina and Bosnia and Herzegovina camps, who make up the rest of Group F, this might not be a game for the purists as it comes hot on the heels of Germany v Portugal.
The reigning African Cup of Nations champions will be desperate to get off to a winning start if they are to have any realistic hopes of making the knock-out phase, but are likely to meet organised resistance from Carlos Queiroz's (celebrating qualification above) side.
Keep watching the skies
This fixture may as well be billed as a battle of set-pieces, as the top two most reliant teams go head-to-head in Curitiba.
Iran registered 40% of their qualifying goals from set plays, ranking them in top spot across all 32 finalists, closely followed by The Super Eagles who bagged 36% of theirs by the same method.
Nigeria scored a quarter of their goals from free-kicks and former Manchester United and Real Madrid coach Queiroz will be wise to warn his side against committing fouls in the final third.
This advice is more stark when you consider that the defensive-minded Iranians have a weakness at defending set-pieces, conceding 57% of their qualifying goals that way - the highest share of any team at the finals.
I get knocked down - but I get up again...
It is testament to Nigeria's power of recovery that they managed to claw back 56% of possible qualifying points from losing positions.
That gave them the fifth-best record of the finalists behind big guns such as Germany and Spain (both 100%), their Bosnian rivals (67%) and Portugal (61%).
This will be encouraging should the Iranians nick an early goal - not that they managed this much in qualifying with only 10% of their goals arriving in the first 15 minutes.
Stephen Keshi's men were also intent on easing their way into matches, never managing to score inside 15 minutes on their road to Brazil, despite netting in every qualifier. Indeed, only 18% of Nigeria's goals came in the first half.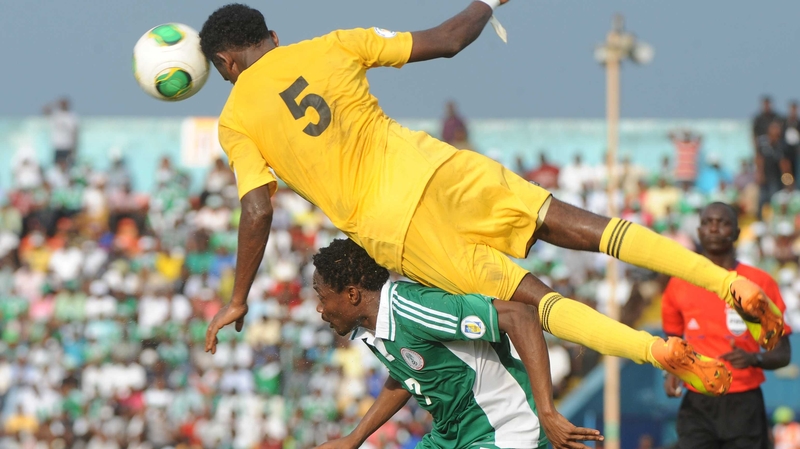 You shall not pass!
Nigeria were reliant on their defensive powers to get them to Brazil. Scoring an average of just 1.38 goals per game (ranking them 28th of the 32 finalists), they rarely scored twice or more, but when your backline concedes just half a goal on average per game then it can be enough.
This is bettered only by Belgium (0.4 goals per game) and, you guessed it, Iran (0.44). In their four warm-up matches ahead of the tournament, goalless draws against Mexico and Greece echoed that defensive trend but were supplemented by a somewhat controversial 2-2 draw with Scotland and a 2-1 defeat to the USA last weekend.
Iran's warm-up schedule suggests that goals may also be at a premium for them, with similar stalemates against Belarus and Montenegro and a recent 1-1 draw with Angola preceding a 2-0 win against Trinidad & Tobago.
So what does all this mean?
Expect the Iranians to be disciplined at the back and the game to remain tight until the later stages as Nigeria gradually look to break down their opponents, with any promising free kicks representing a potential match-winner.