By Glenn Mason in Salvador
The Netherlands' thumping defeat of Spain took place in Salvador's magnificent Arena Fonte Nova.
The 48,000-seater stadium stands out, not because of its size but because it is one of the few modern buildings in a city that lost its colonial glory long ago.
It's easy to see why people have been protesting when this structure is at the end of bumpy or unfinished roads. It casts a shadow over the ramshackle little houses in its vicinity.
Locals complain that so much money was spent on the stadium that other vital areas such as schools and hospitals were neglected.
Its battered bus network could do with the long-awaited subway alleviating some of the pressure.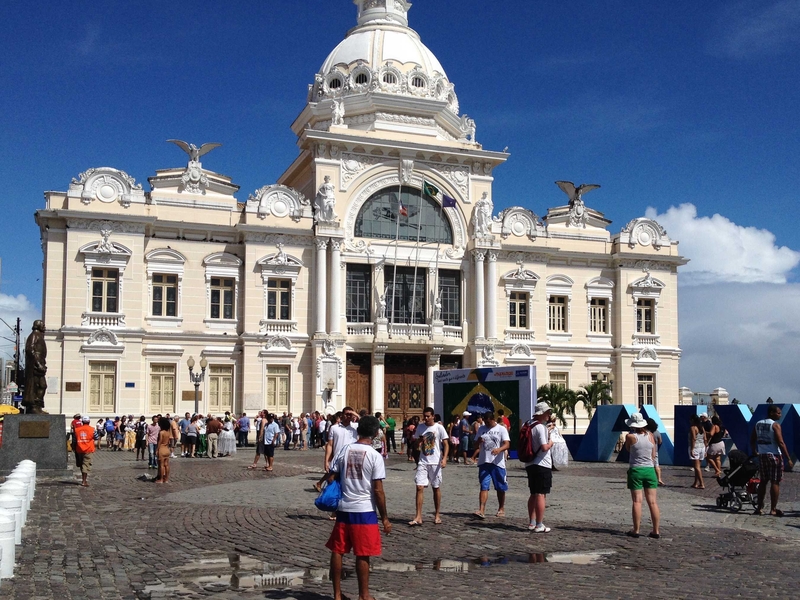 The city of three million people was a major port in the slave trade and has a deep connection with Africa stretching back to the 1540s.
That trade meant it was Brazil's first capital city and it is still the capital of Bahia state to this day.
The FIFA guidebook calls it one of the most important economic centres in the northeast.
I have been here nearly three days but I haven't seen any major economy to speak of.
Most of the businesses are small shops selling cheap clothes. It seems they are surviving day-to-day or week-to-week.
Its GDP per capita is R$14,411 (€4,785), which is the second lowest of the 12 host cities, only Fortaleza has a lower rate.
The first thing that strikes when you land here is the tropical rainforest climate.
The heat and humidity are constant throughout the year, but the heavy rain falls in winter.
It caught out several of us last night as we scrambled for shelter during a heavy downpour leaving the stadium. It was not shorts and t-shirt weather.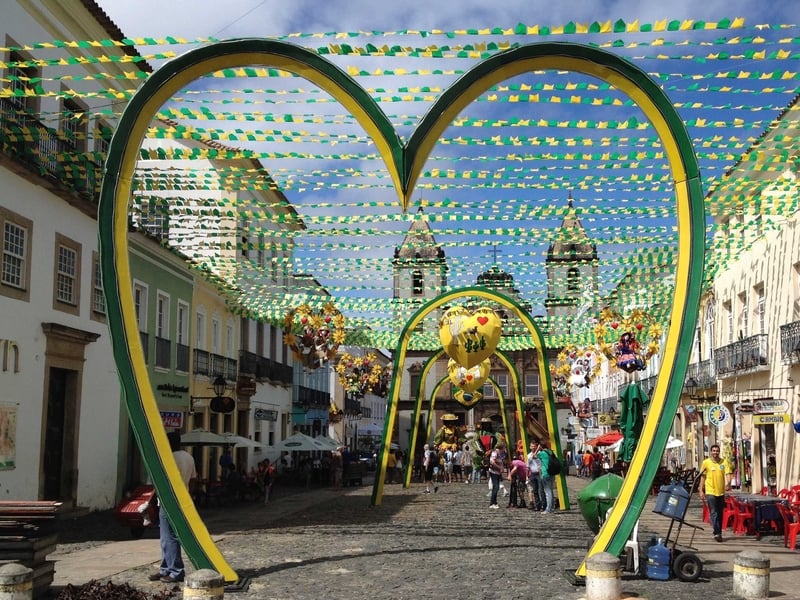 Salvador's jewel is the Pelourinho, its historic centre that is a UNESCO world heritage site.
It's known for its baroque architecture and colourful churches and museums, many of which have been restored in recent years.
That colour is enhanced with the number of flags, bunting and murals that have been put up for the World Cup.
It's a lively and noisy spot with its square full of tourists taking in the sights and the capoeira displays of martial arts and dance. It's a fine way to spend a lazy Saturday afternoon.