By Alan Cawley
The second managerial casualty of the new season occurred over the weekend, and unlike Mick Cooke's departure from Athlone Town a couple of weeks ago, there was a certain amount of inevitability about Roddy Collins departure from Derry City.
Roddy has endured a tempestuous tenure at the famous Candystripes since taking charge at the start of the season.
Although his time in charge was very much short-lived, he has still managed to pack in plenty of talking points, like only Roddy can.
We have seen player falling-outs, media controversies, poor results, buses parked, dodgy glasses and Louis Copeland suits. We've seen a mixed bag of everything. The most surprising that we haven't seen is any smiles.
We all know Roddy as a very bubbly, infectious, enthusiastic character and I really thought he'd embrace the challenge of taking over one of Ireland's most famous clubs.
What we have seen though, has been the complete opposite.
We have seen a fear throughout his whole stint - a fear to lose. Everybody will lose matches at some point, but it's the manner in which you lose them.
If you are losing, or even drawing matches, because you are not even trying to go out and win them, well then there is only going to be one outcome.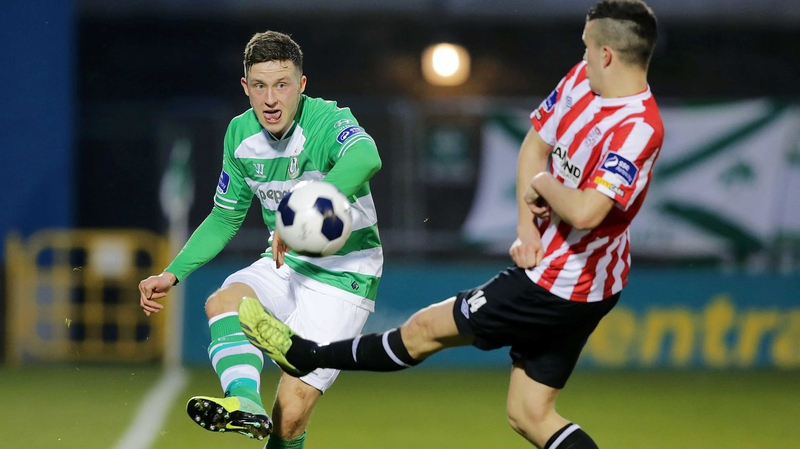 He has adopted very negative tactics from day one of the league season. In his first game away to Shamrock Rovers, he packed the midfield, with centre-half Shane McEleney sitting in front of the back four and playing with a lone striker.
They showed no intention whatsoever of trying to play that night. Now you could argue his tactics worked because if it wasn't for an injury-time equaliser from Ciaran Kilduff, Derry would have left Tallaght with all three points.
However, the problem became a lot clearer in the second league game at home to Cork as they lost 1-0 and again showed no ambition to play in the right way and have a go. It was a dreadful game of football. This trend has continued throughout and if anything it has gotten worse as opposed to better.
Roddy's explanation for this is that he wanted to sort out his defence first and build from the back. Now there may be some logic in that, but this is Derry City we are talking about, a massive club, a club with a huge tradition and pedigree and a club that has always been known for playing good, attractive football. It's also a club which has finished fourth and fifth in the past two seasons, so there can't have been that much wrong with the approach under the previous regime.
Because of what they were watching, it didn't take the fans long to turn and as we all know in football, once the fans begin to turn it is hard to get them back onside. I've always known Derry fans to be very knowledgeable and it was plain to see from everywhere, bar the dugout, that things just weren't working out.
If things weren't going well on the pitch, they were every bit as bad off it. Falling-outs are common place in football. They just come with the territory, but as a new manager taking over a football club, falling out with stalwarts of that club certainly wouldn't be advisable.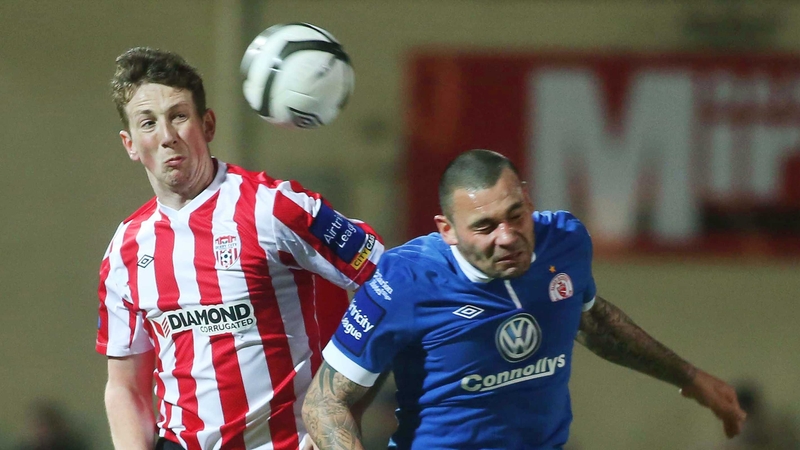 Roddy had run-ins with several popular firstteam players. The most famous quarrel was with top marksman Rory Patterson, when he was left out of the squad completely and instead told to tog-out for the reserves at a time when the first team were crying out for a goal
We then had the Kevin Deery episode, where the club captain who had given years of service was dismissed from the set-up at the drop of a hat. Again, this displayed poor judgement.
I'm sure Roddy will have his own views on all these incidents, but rightly or wrongly, you can see the build-up of off-the-field issues which ultimately made the board question his management along with the poor results.
He has also chosen to go on a major defensive with local media too in recent interviews, in particular after the defeat to Shamrock Rovers on Friday night. I've listened to all these interviews in the last two weeks, including one where Roddy admitted himself he wouldn't pay to watch his team at the moment (bizarre to say the least). There is wearing your heart on your sleeve and then there is pure stupidity, and some of the recent statements have can be classified in the latter category.
We then had the answers to where his assistant manager Peter Hutton was on Friday night. Again, to very fair and logical questions, he launched into a tirade saying the club was built on sand, but he was convinced he knew exactly what he had to do to turn it around.
Having your assistant manager down watching another team and doing a match report is certainly not the norm in football. You don't need me to tell you that, so of course he was going to be questioned on this issue. He should have known this and been prepared for those questions, especially when that assistant happens to be an absolute legend at the club. Listening to the answers given, he wasn't prepared.
Nobody likes to see any manager losing their job when the shelf life of managers seems to be getting shorter and shorter. This was a huge opportunity for Roddy Collins to be really back amongst the elite in management, but it a chance missed. Whether he will want to admit that now or later, I don't know. But I think when the dust does settle and he reflects on his time as Derry City manager, he may have done things a lot differently.
Until next week.