By Alan Cawley
Is a move across the water still the be all and end all? For every young teenager crossing the white lines of pitches all around the country each weekend, I would say it most definitely is.
That's the dream. As we all know, our dreams don't always come true, and for thousands of young footballers they most certainly won't, but just try and stop them dreaming.
Last week's Soccer Republic programme threw up a really interesting discussion about young Irish lads making the move across the water and questioning the right age to do so.
The three panellists, Michael O'Neill, Richie Sadlier and Tony McDonnell, all had varying views based on their experiences and knowledge.
What they all agreed on - and I would also agree - is that everyone's situation is different. There is no one-size-fits-all approach to this.
This was my situation: I was a 15-year-old boy from Sligo who, like all other kids, dreamt but never thought for one second that those dreams would become reality. I was informed by my Dad one Sunday evening that I was going on trial with Leeds United.
"I was informed by my Dad one Sunday evening that I was going on trial with Leeds United"
How did I feel? I haven't a clue how I felt because at 15 do you really know what you're going through emotionally?
Obviously, I was ecstatic but scared. I went on the trial and after just two days training I was asked down to the office of Mr John Bilton, the youth development officer.
Within seconds of me sitting in my chair he told me they wanted to sign me. If I didn't know how I felt on finding out I was going on trial, you could imagine how I felt now, my stomach was like a tumble dryer.
He phoned my parents on the spot and I can remember as clear as day my mum on the other end of the phone when I told her the news, she too was a wreck.
After getting over the initial shock, they travelled over on the Friday. By Sunday the deal was done.
At 15, I was about to go out into the big bad world. Like all other kids and football clubs they promised me the sun, moon and the stars, and they didn't let me down. The only promise they cannot make is a promise that you will make it.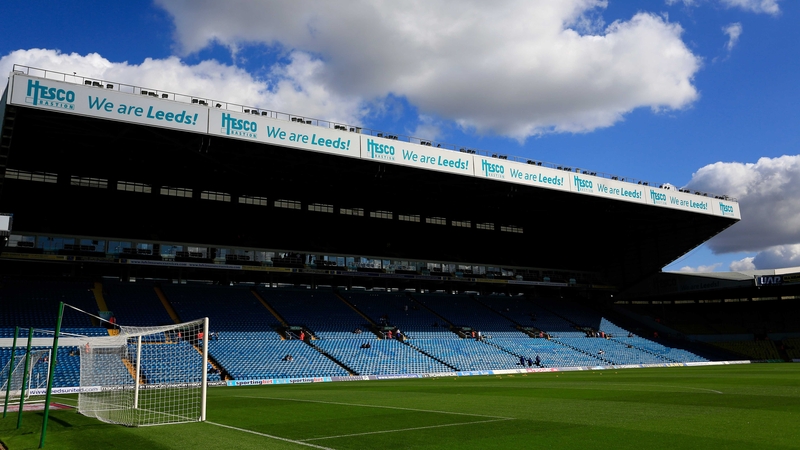 Thousands don't. Very few do. I had to become a man very early in life and although I never made the millions it did teach me a lot.
Comparing my experience of going over so young to that of someone going over later in life, it is hard to know which is better.
How could I have turned down a club as big as Leeds United when that opportunity arose? I couldn't.
There is plenty I'd change, but you'd get the same answer if you asked a person in any other walk of life the same question. That's just part of growing up.
Another reason why I couldn't turn the offer down is because there was no other viable option professionally back in Ireland then.
When I left, no League of Ireland club was full-time, but when I returned and played full-time with Shelbourne, we had six other fully functional professional outfits in the Premier Division.
I know that we no longer have that amount of full-time teams but what's remained since then is that professional mentality, across all the Premier Division teams, both part time or full time.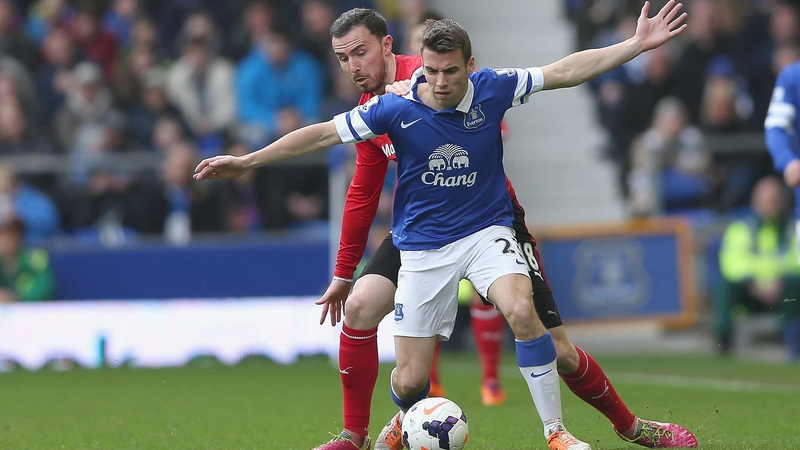 I think it's for this reason alone that late starters such as Wes Hoolahan, Kevin Doyle, Seamus Coleman, and Stephen Ward - to name but a few - have done so well.
They tasted top-flight football here, in the blood and thunder environment of the League of Ireland, and were probably that bit more prepared and ready when they made the move.
In addition to their talent, they were also older and more mature, which was crucial. I do think that road could be more productive for young lads nowadays because Premiership clubs are now casting their nets far and wide across the world.
When I was there, 16 years ago, it was mainly made up of lads from England, Ireland, Scotland and Wales, now it's the cream of the crop from every corner of the globe.
That's why you see so few coming through now. Although it is not true that a kid has missed his chance if he does not go to England at 16.
"I would love to see all League of Ireland clubs have their own academy setup"
The way clubs have been hit financially - in the English lower leagues especially - means kids get even more of a chance if they are playing here in the League of Ireland.
I look at the likes of Richie Towell, Chris Forrester and Luke Byrne and think they have a great chance of going away.
They must realise that themselves. The fact that clubs took a punt on the Doyles and the Colemans, and it's worked out so well for them, means they are just waiting to do it again.
In time I would love to see all League of Ireland clubs have their own academy setup, because that is where they will have first option on all the best young kids.
The players will reap the rewards and benefit, whether they go away at 16 or at 21, after featuring in the respective club's first team.
I think we are a while away from that yet but the news coming out of Limerick last week was so encouraging and so progressive.
This is the road all the clubs need to go down. Now that one has made the jump, let's hope others follow suit.
I could only imagine how hard it is running a League of Ireland club, but change is happening.
The Limerick news, the Sligo Rovers developments and the feel-good factor around Cork City all provide grounds for optimism.
Let's hope we hear more and more of this stuff and maybe then we won't have to ask ourselves whether lads should move at 16 or 19, because whenever they go, clubs in Ireland will benefit.