By Ed Leahy
Shamrock Rovers new signing Stephen McPhail is impressed with his new surroundings at the Dublin club and believes The Hoops can challenge for this year's SSE Airtricity League title.
The former Ireland and Leeds United midfielder believes there is a lot of talent in Trevor Croly's squad for the 2014 season and feels that if the new players at the club can gel quickly, then Rovers have a chance to push for league honours.
Speaking to RTÉ Sport at Tallaght Stadium, McPhail said: "We've got a lot of new players coming in but hopefully we can gel quickly, and if we can, we might have a chance of pushing to try to win the league but we'll wait and see."
After a 19-year career in England, McPhail played in the latter stages of the Champions League and the UEFA Cup with Leeds, while he also led Cardiff City out for the 2008 FA Cup final at Wembley Stadium.
But now the 34-year-old believes that the time is right to come home and admitted that he always wanted to finish his career in the League of Ireland.
McPhail said: "I always had it in the back of my mind that maybe I'd come back. It came about through a mutual friend of Trevor (Croly). I just thought that I was missing home too much and missing the kids, who had moved back last summer.
"I'm looking forward to it now. It's been a long time, I spent more time in England than I have over here so obviously I'll be trying to settle back in."
McPhail's contract at Sheffield Wednesday finished last week and while the play-making midfielder had other footballing options, he made the big decision to come home to play for Rovers.
"It was a massive decision (to come home). I've spoken to quite a few people to try to get their experience; lads who have retired or lads who are coming to the end of their career just to see if they are thinking along the same lines as me.
"A lot of them said the same, to be comfortable where you're at and enjoy your football until you finish playing. Don't just give up for the sake of it."
"It's something that I always wanted to do as a kid, to play in the League of Ireland"
McPhail was a regular at Shamrock Rovers games in the 1990s, when The Hoops played at the RDS as his grandfather Paddy Doran was involved with the club and while he cannot wait to wear the 'famous green and white', McPhail also admits that he is not sure what the standard is like in the league.
"I wanted to come home and keep playing and it's something that I always wanted to do as a kid, to play in the League of Ireland.
"I don't know how much it has changed (since I used to watch as a schoolboy) but I'll be able to tell you in a month or two.
"But I do remember how passionate the fans were and how the players were committed to the cause. That's what I remember as a kid growing up."
And McPhail knows that he will be known as the elder statesman in the dressing room, but he believes that his experience will be a big factor helping some of the younger players develop at the club.
"I've met the lads and they are a young hungry bunch," said McPhail. "There are a few lads who weren't even born when I started playing over in England.
"So hopefully I can give some experience to those boys and help out in terms of experience in the dressing room.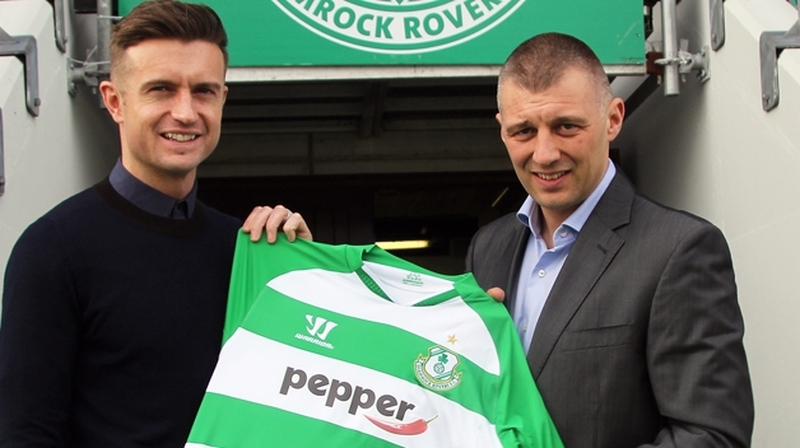 "When I first met Trevor he spoke about me helping out a lot of the young lads that he is trying to push through here, players he thinks can go quite far in years to come. So if I can help anyone and use my 19 years that I have been away, I'll try to help them out and push them to become better players. It's something that I want to do."
McPhail's current season started with pre-season training last summer before signing a short-term deal with Sheffield Wednesday, so he is aware that he will need to keep an eye on his body as he starts straight into a new season with Rovers.
"It's been a long 18 months for my body on the footballing side of things. I'm going to have to manage myself and I've spoken to the fitness coaches about that.
"I have got to keep on top of that and keep myself fit so I can help out on the pitch and make sure I have an impact. And if that means I have to come out for a game or two to freshen up so be it, but that will be down to the manager.
"But I'm looking forward to getting out there and putting on the famous green and white to help the lads to achieve that.
"I'm hoping to get a couple more years but I might tell you different at the end of this season.
"Anyone I spoke to that has gone through the experience of finishing up football has told me to just take it year by year and see how you feel. Because your body does change and you have to change the way you play and look after yourself a lot more than you did when you were a young lad. The aches and pains do come a lot quicker and faster but I'll just monitor it. I've signed for this season and we'll take it from there."
McPhail is also looking to remain in football after his playing days are finished as he has started his coaching badges with an eye on coaching or managing in the future.
"I've started my badges so hopefully in a few years I'll step in to do some coaching and managing but only time will tell.
"It's something that I want to get done in case a job comes up, coaching or managing.
"But (this year) I'll be concentrating totally on football, nothing else, just trying to help this group of players trying to be better and trying to bring a bit more experience to the squad."
McPhail also echoed Ireland skipper Robbie Keane's call for the FAI to involve senior players in coaching roles within the Association.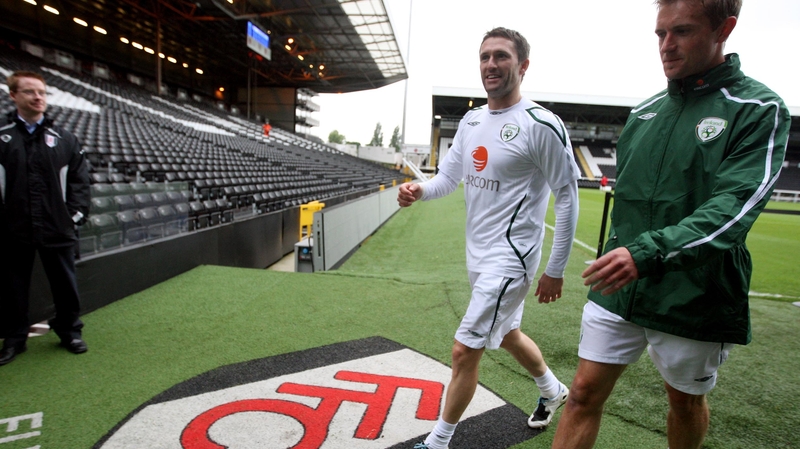 "(The FAI should) get the players with all their experience being away for a couple of decades playing in some big games and big championships and big leagues around the world bring it back home to where all the young lads are trying to make it.
"You have to get coaches that have experienced it and done it and try to help these young lads because it's a tough, tough place to make it as a professional footballer."
And with Keith Fahey also returning to play in the League of Ireland this season, McPhail admits that it would great if Irish players starting following their Scandinavian counterparts by finishing their careers at home.
"Maybe it could happen but there is a lot of situations to happen for the Irish lads to come home as they might have an English family.
"But in terms of football, hopefully it's something that people might start thinking about. Hopefully we can raise awareness of this league and try to push it on a level and get the young lads to step up a level."