Sligo Rovers and Shamrock Rovers have dominated domestic affairs in recent season sharing league title victories over the past three seasons.
But Sunday's clash is all about the romance of the cup as the two Rovers face off at the Showgrounds for a place in this year's Cup final at the Aviva Stadium on 3 November.
Not to be overshadowed, the other semi-final sees a Louth derby taking place at Hunky Dorys Park as Drogheda United take on Dundalk.
It's a television double-header on Sunday afternoon live on RTÉ Sport so we've been out to meet the men who will lead their side into battle this weekend.
Ian Baraclough (Sligo Rovers manager)
"Since the draw was made, the people of Sligo have been looking forward to this one. There's a lot riding on it. The FAI cup is something that the Sligo community have taken to heart so we're looking for a day out at the Aviva.
"It will be a close game probably won or lost on a bit of brilliance or, hopefully not, a mistake. They can be cagey affairs but hopefully it will be two teams going hammer and tongs, playing the right way, but hopefully it will be a bit of brilliance by somebody in red.
"We're a positive team, we push forward and we have created chances but I don't think we've had that run of the green in front of goal. We have left ourselves open at time but we have defended well with a lot of clean sheets. But you've got to put away those chances, so maybe we're saving them up for a cup semi-final.
"We prefer to be at home rather than away because the crowd can play their part and we'll be looking for them to give us their full backing, because it can drive the team on. It will be close to a full house and both sides certainly won't want to lose."
Trevor Croly (Shamrock Rovers manager)
"We've been trying to dampen it down because when the draw was made we were concentrating on the next league game. But now is the time to get excited.
"We're playing well, we've been winning games but it will be a one-off game, so how much all that (form) will count, I'm not too sure.
"At this stage, we would ideally like to win the cup and qualify for Europe.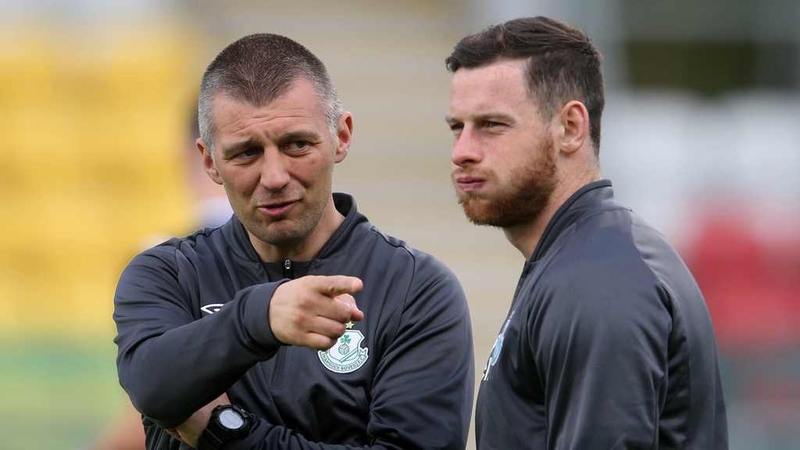 "Shamrock Rovers have been specialists at everything, that's the history of the club, so it would be nice for this group of players to write their own history. And Sligo is the next test so we need to go and prepare for Sunday and take them on and get the right positive result.
"I'm sure all the tickets we can get will be sold and there will be a full house down there."
Stephen Kenny (Dundalk manager)
"The Louth derbys this year have been uncompromising. We've taken seven points from nine but Drogheda have proved they have been good in the cups this year and they'll be determined.
"It's a huge incentive for the players, a chance to play at the national stadium at Lansdowne Road and play in the FAI Cup final. It's a huge incentive for everybody and it's massive for Dundalk and the support we've brought all over the country this year.
"There's a real connection with the people from Dundalk and this group of players, they've really captured the public's imagination and we'll bring a great crowd if we get through.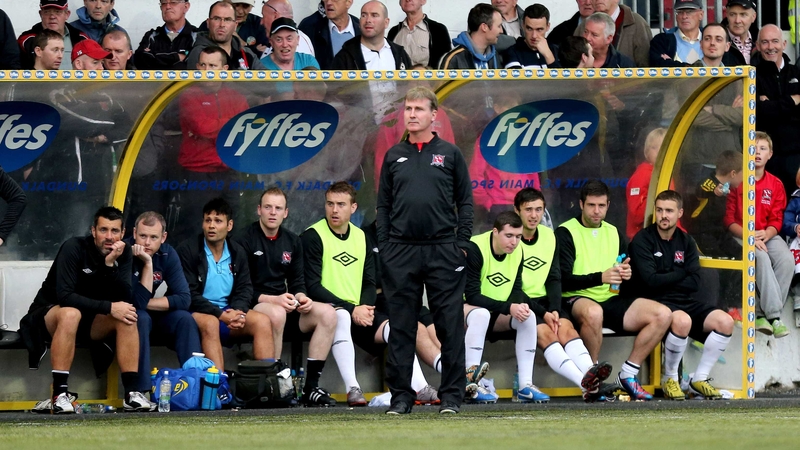 "Both teams have a huge incentive. They have good players and maybe they have just peaked in the cups. They proved last year in the league that they were a good team and they've added some good players so if anything they are stronger side this season, players wise.
"But our team have done brilliantly this season. A lot of the players have improved dramatically over the course of the season and confidence levels are high so hopefully we can get the result we need."
Mick Cooke (Drogheda United)
"This is our fourth semi-final in the last couple of seasons, we've been to three cup finals so league form will be out the door. There's a different mindset for cup football so hopefully our mindset will be a bit stronger on Sunday.
"It's important to have home advantage, but Stephen's record with Dundalk is better away from home so I don't think they willl have any fears. But being at home has to be a slight advantage. We're used to our own surroundings, so hopefully it will be worth a goal to us.
"(Patrick) Hoban up front is very impressive, Richie Towell is hitting form at the right time, he is certainly one player that we will be keeping an eye on along with (John) Mountney and (Chris) Shields at set-pieces along with Brian Gartland.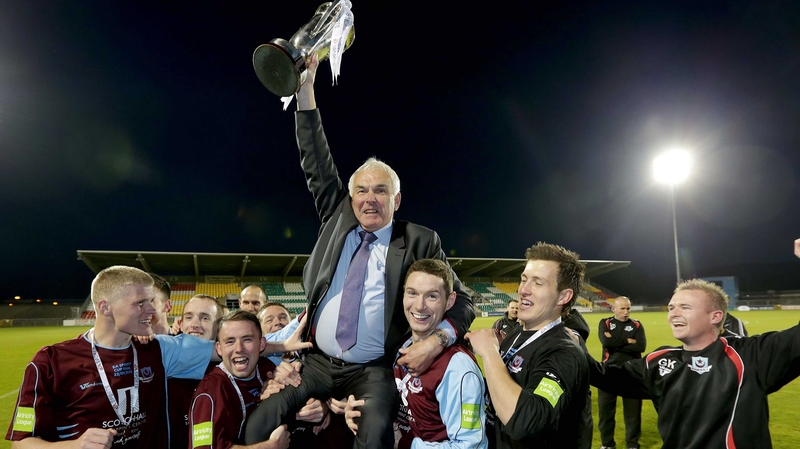 "But we have our own little aces in the pack that will hopefully surprise Stephen on the day.
"It would be our fourth cup final in two seasons and three this year so we're used to winning semi-finals so hopefully that will be an advantage over Dundalk.
"What a great occasion it's going to be, the first semi-final between both of us in the FAI Cup. The fans will love it. Not only to hold the bragging rights for the rest of the season but to get to the Aviva Stadium would be wonderful for either set of supporters."
Live television coverage of both FAI Ford Cup semi-finals from 13:30 on Sunday 6 October on RTÉ Two and RTÉ.ie (Worldwide excluding GB & NI). Highlights and analysis of all the weekend's action on MNS from 7pm on Monday 7 October on RTÉ Two and RTÉ.ie (Worldwide).