The FAI Ford Cup has been a very distinguished and special competition for many years now.
It was always my favourite competition when I was a player and I still hold it in high regard nowadays as a fan.
Sadly for me, I never had any success in it, and it's probably the only thing I regret about my playing days.
It must be an unbelievable feeling to walk out at Aviva Stadium on Cup final day with the whole country watching.
I'm very envious of all the lads who get that opportunity to do so.
My uncle, Harry McLoughlin, scored the winning goal in the 1983 final for Sligo Rovers, so he will always be the Cup hero in our family.
The reason I think I love Cup football so much, is because it always gives the underdog a chance. It's all about what happens on the day, and as we know, in football anything can happen.
However, since the change to summer football in this country, we haven't seen as many shocks as in the past. Is that a good thing or a bad thing?
I think it's a bad thing, because the Cup just isn't the same without a fairytale story or sometimes even a fairytale ending.
When the league season and the non-league season ran parallel and the pitches weren't quite of the standard they are now, it was a real leveller. Strange things could happen.
At the height of the Celtic Tiger, the gulf in class was astronomical due to many factors.
The most obvious one being clubs having full-time professionals, who were far better conditioned and far better technically, which was to be expected.
The league players are half-way through their season and the non-league players are only in pre-season. It gives the minnows less of a chance.
This could also explain why clubs switch home advantage when drawn at home against a League of Ireland team. They almost expect to be beaten. They would much rather have a day out instead and some sort of a memory from the Cup.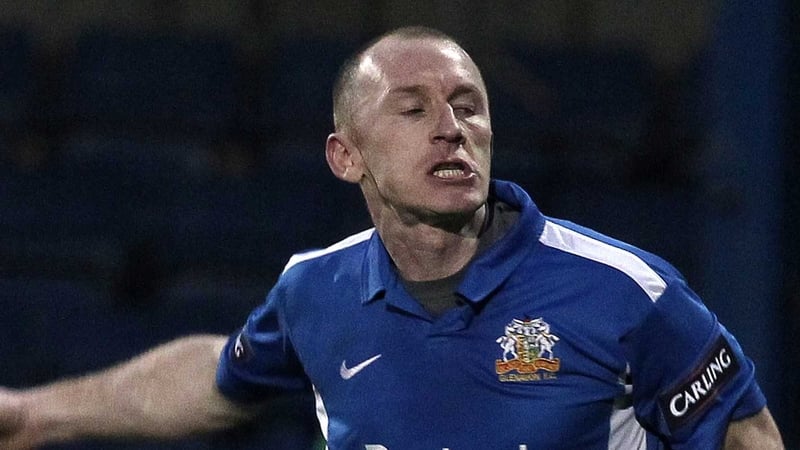 I don't like to see this. Brian Kerr alluded to it on last night's MNS programme and I agree with him wholeheartedly.
It takes away all the essence and the beauty of what the Cup is famous for. Most importantly, it gives you less of a chance before a ball is even kicked.
He also referred to the disparity between non-league clubs and League of Ireland clubs getting smaller and smaller. Judging by the weekend's results, this is certainly the case.
I mentioned above how a few years back the gap was cavernous, but after last weekend you would have to say the gap is minimal now.
Why is this? I believe it is a sign of the times.
Clubs have less and less money now. As we all know the squads assembled are nowhere near as good as what they were five or six years ago.
The league, whether people like it or not, is practically a part-time league again, with teams training two or three nights a week and then a game at the weekend.
This is the same amount of time that non-league teams are training, and you could argue on far better training facilities than what some League of Ireland clubs are training on.
Every year after our teams compete in European competition, people always suggest that is the best bar to gauge whether we are improving or progressing as teams, and as a league, or whether in fact, we have gone back a level and are in decline.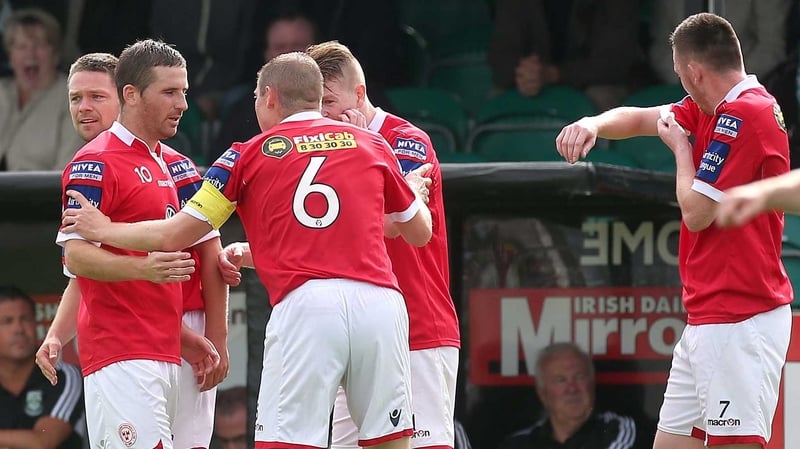 Maybe we should be looking at the discomfort Shamrock Rovers, Derry City and Shelbourne had over the weekend. That could actually be the best barometer of where the league is currently.
I don't think any of the named teams were ever in real danger of going out of the cup and I don't think Derry will have any problems in the replay.
However, they certainly didn't dismiss any of their respective opposition with the ease they would have five or six years ago. This speaks volumes and gives you a clear answer that the league has regressed.
It is probably no surprise then to see seven Premier Division sides and one First Division team left in the quarter-finals, but after last night's draw I think we are in for a cracking end to this year's competition.
Normally you would always have one eye-catcher of a quarter-final, but two stick out like a sore thumb for me - St Patricks Athletic at home to bitter rivals Shamrock Rovers, and Sligo Rovers at home to most likely Derry City ( sorry Bluebell ).
Both these encounters have the potential to be the games of the season, and I cannot wait to see how they unfold.
The happiest people after last night's draw will hail from Louth, after both their clubs avoided each other and have two games in which you would have to fancy both of them.
All in all, it promises to be a cracking weekend of Cup football and I'm sure the FAI Cup will be every bit as distinguished and as special by 15 September.