Brian Kerr believes that Dundalk are very much in the hunt for the Airtricty League Premier Division title but was scathing in his remarks about the artificial surface at Oriel Park.
The former Ireland manager was a pundit on RTÉ TWO's MNS on Monday night and while Kerr was full of praise for the Dundalk team and management, he was equally vocal about the quality of the playing surface at the County Louth venue.
Kerr said: "It's been a great season for them and they are playing good stuff on what I think is an awful pitch.
"I don't know how this pitch got passed to play in our Premier League. There are standards for all-weather pitches that you have pass, the pace on the roll of the ball, the height of the bounce of the ball and I don't know who did the measuring on this that it got away with it because to me, it's awful."
"I don't know how this pitch got passed to play in our Premier League." - Brian Kerr
Dundalk installed a FIFA 2-Star Certified Star FieldTurf pitch in 2005 and according to the club website www.dundalk fc.com, the pitch has been "tested successfully twice. Firstly, in 2009, following a further upgrade of the original surface that was laid in August 2005, the pitch was successfully tested. This test was taken once more in March 2010 when it again passed another rigid inspection."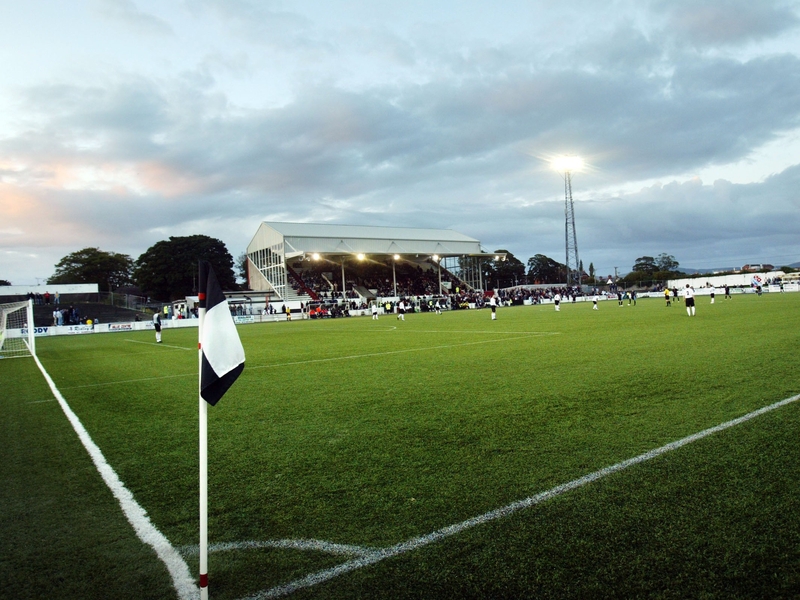 Kerr was, however, much more complimentary towards the team's league form this year under new manager Stephen Kenny.
And while several pundits have been quick to write off Dundalk as serious title challengers, the former St Patrick's Athletic boss believes that the Lilywhites are very much in contention for league honours.
Kerr added: "They are in the running. There is only one set of games to go. Pat's are one point ahead of them with a game in hand but they've beaten Pat's twice this season and they've beaten Shamrock Rovers fairly convincingly.
"Stephen Kenny and his staff with Vinny Perth have brought back the bit of passion that was in Dundalk for many years in Jim McLaughlin's team and Turlough O'Connor's team.
"It's as if they have been waiting for something to happen for years. Ian Foster did a very good job for a while and John Gill had a good go at it. But now they're up at the top of the Premier league.
"Dundalk are playing well and deserve to be in the position they are in."
MNS presenter Peter Collins suggested that Dundalk's first goal against Rovers was possibly influenced by the pitch.
And while Kerr's fellow pundit Pat Dolan was non-committal about the pitch's role in Patrick Hoban's opener, the former Cork City boss was quick to use the pun that he has lined up as the Shamrock Rovers keeper failed to clear the danger.
Dolan quipped: "You'd expect Brush to be a better sweeper."