By Alan Cawley
While the whole country was basking in glorious sunshine last weekend, and feasting on a diet consisting of meats burnt to a crisp courtesy of friends' and neighbours' barbecues, I was feasting on Airtricity League soccer and the whopper weekend I spoke about last week.
I visited Tallaght stadium on Friday night and enjoyed the splendours of Sligo Rovers' Showgrounds on Sunday for two very critical games in this year's title chase.
Last week I touched on the weekend being a defining moment in the season and whilst it was really important I'm not sure we got our definitive answer as to where the title may be heading come October.
I do know, however, who the biggest winners were over the weekend and that would be Shamrock Rovers. With just nine points now separating first and fifth they are very much in this title race and if anyone wants to write them off at this juncture they would be crazy.
Out of the four main protagonists gunning for the title they put in the most assured and impressive display of them all at the weekend.
They controlled their game against Derry from start to finish with some excellent passing moves and topped off the win with two stunning goals from Sean O'Connor.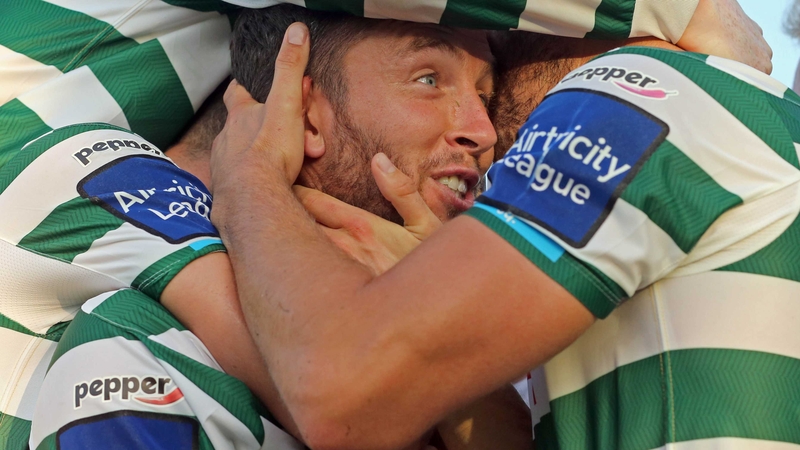 Eamon Zayed made his debut and looked like a player who hadn't played a lot of football in recent times.
Although he didn't have a huge impact on the game, I still think he's a great addition as he adds something different to them, he is a presence up front and most importantly he is a goalscorer, something they've been missing.
They have without a shadow of a doubt the best squad in the league, with players such as Jason McGuinness, Mark Quigley, Shane Robinson, Karl Sheppard and Gary McCabe all on the bench last week.
They have also lost the fewest amount of games in the league out of anyone all season - just two.
Obviously too many draws has been their downfall. Along with St Pat's they have the best defensive record, conceding just eleven, so there is not a lot wrong at Tallaght. Of course nine points is a big gap, but I for one most definitely give them a chance, a very good chance at that.
Derry City on the other hand I have to say were very disappointing. I have been so impressed with Declan Devine and his team all year, but they were very poor Friday.
I still feel they will be there or thereabouts but I don't see them winning the title. The main reason for that is one man: Rory Paterson. He didn't play Friday and they didn't look the same team as when he is leading the line up front for them. It's simple really, with no Paterson, no chance of the league.
On Sunday afternoon my travels took me to the north-west and my hometown of Sligo for the visit of league leaders St Patrick's Athletic to the Showgrounds.
The game was played on what can only be described as a bowling green in front of a fantastic crowd of over 3,000 people with a healthy away contingent travelling also.
Sadly the quality on show didn't live up to my expectations. It was scrappy and nervy and had that tense top-of-the-table clash feeling about it.
Both teams were missing some first-team players, but overall a draw was a fair result as Pat's had the better of the first half with Sligo the better in the second half.
Since Ian Baraclough has arrived in Sligo I have been nothing but impressed with him, but his team formation on Sunday left me a little bewildered.
He lined out with a four, one, three, two formation with Seamus Connelly the sitting midfielder behind David Cawley, Joseph Ndo and Lee Lynch.
The whole midfield lacked width and balance. Joseph Ndo - probably the most creative player in the league over the past ten years - was stuck out on the right, and Lee Lynch, a predominantly right-footed player playing on the left.
Connelly is a grafter, but as the deepest lying midfielder he is not going to get on the ball and start attacks and create anything going forward for you.
This was evident every time the back four of Sligo got on the ball as nobody was offering themselves in midfield and they ended up launching hopeful balls up to Elding and McMillan.
I actually felt sorry for those two as they were feeding off scraps. It wasn't until Ndo came into the centre where he should have been that Sligo started to get a foothold in the game and started to play.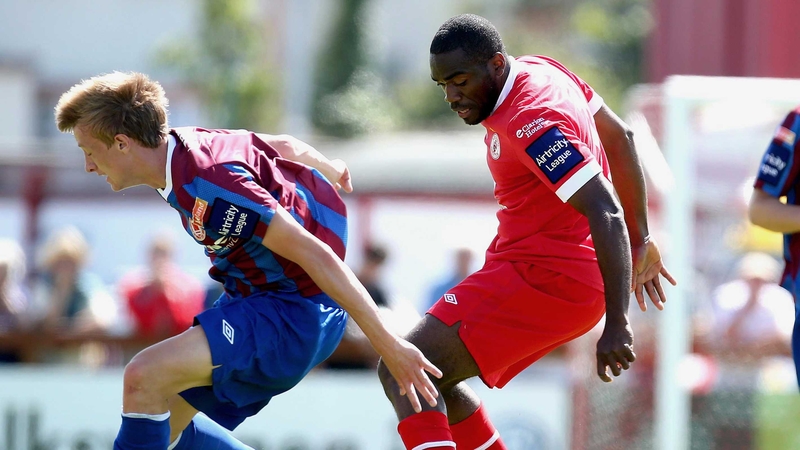 The second half was much improved and they did get the equaliser they deserved. My worry for them if they are to defend their title is that he needs to get the midfield balance of the team sorted.
He has the firepower up front, but to be fair to them they can't work off scraps if nothing is been created.
Another key thing I must add is they need to get Raffael Cretaro back fit and on the pitch as soon as possible as he is a little spark that can ignite them again. He was their best player the first half of the season and they miss him badly.
For league leaders St Patrick's Athletic, it wasn't their greatest display, but after a hectic ten days I'm sure Liam Buckley was delighted to leave Sligo with a point in the bag.
I think the title is all in their control now. They are the ones very much in the driving seat and have been by far the best team to watch so far this year.
The only thing I can see getting in their way now is pressure because there is lots of expectation around Inchicore currently, also if Shamrock Rovers do come with that run which I envisage, it will be interesting to see how they will deal with that.
Experience counts for a lot in a run-in and while they are a really talented bunch in Inchicore, sometimes that's not enough to get over the line. Liam Buckley has remained very cool, calm and collected up to this point and that needs to remain as the players will feed off that.
Although I went to watch those teams I must also give a mention to Dundalk as they still continue to impress.
Stephen Kenny produced a rallying cry on MNS last week and it worked again at the weekend. As I said last week I don't think they will win the league but if they were to finish in the top four it would be a remarkable achievement considering where they have come from.
As a neutral I think it's fantastic that only nine points separate the top as we are in for one of the closest run title races in years. The biggest winner of all this will be the League.