By Alan Cawley
Our first managerial casualty of the season occurred last week when Alan Mathews resigned from Shelbourne.
I can't say I was too surprised to be honest, as a cloud had been hanging over the manger's position for quite some time.
As we all know football is a results orientated business now and unfortunately for Mathews, results just simply weren't good enough.
The club only managed one win in 13 games, conceding 19 goals, which has seen the Reds firmly rooted to the bottom of the table and eventually seal Mathews' fate.
Mathews had done a great job in getting Shelbourne promoted back to the top flight but in their first season back last year it was a very frustrating and disappointing one.
Some people had suggested he was quite lucky to keep his job at the end of last season as the fans had turned on him dramatically.
The powers that be, however, saw fit to give him another crack this year but with some questionable signings and a terrible disciplinary record, this season had gone from bad to worse.
I also think the fans have to be a little bit more realistic too. With major financial problems and cuts to Mathews' budget, they were never going to be challenging at the top table of Irish football this season but I do think they should be doing a bit better than bottom.
Another thing which I found shocking was the manner in which all this came to a head. Alan Mathews was suffering intolerable abuse on internet and social media sites and I think that's disgraceful.
No matter how bad things were going on the pitch, neither Mathews nor his family deserved the level of abuse which he was subjected too.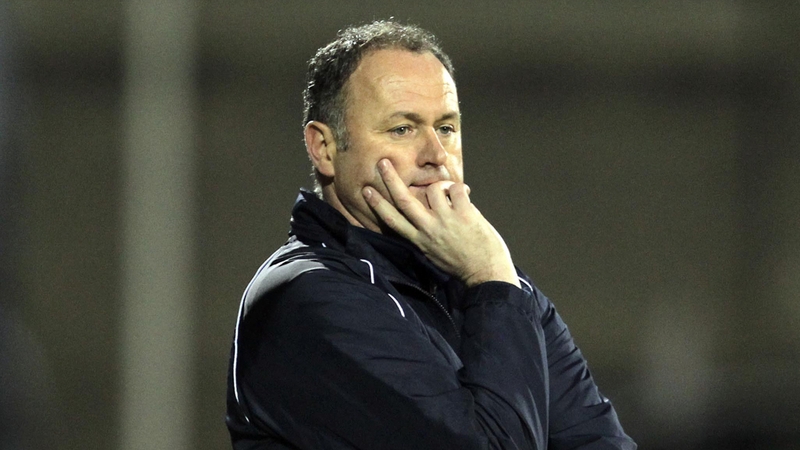 Where now for Shelbourne football club?
Well a major and crucial decision now lies on their doorstep because, as Brian Kerr eluded to on last night's MNS show, if they were to be relegated from the top tier of Irish football it would be catastrophic for the club.
It would also be a huge blow to the league as Shelbourne have brought so much to the history of our game for so long now and belong in the top tier.
There will be a lot of interested candidates in the job and the one that stands out for me is Owen Heary.
I know he is inexperienced in terms of top-level management but his unbelievable career more than makes up for that. He had a long and distinguished spell as a player and captain of the club and he could very well be the man to give the club the vital lift it needs.
He is obviously under contract at Bohemians and of course you have to be very respectful to that club but if there is any way in which Joe Casey and the board of Shelbourne can tempt him from Phibsboro down to Drumcondra, I think they should do it.
They have done something similar in recent times when Pat Fenlon was given any opportunity nobody expected, being so young, and look at him now.
I am not saying Owen will achieve all Pat has but how will we know unless he is given a chance.
As I have said, it is a major decision for the club and one that will not only have a bearing on the immediate future but also a huge bearing on the long-term future of the football club.
I will be watching developments intently and I really hope they get it right.
Ref's Report
I cannot let this week's blog pass without mentioning the very poor displays of one of our league's best referees.
I am a big fan of Neil Doyle's but in the last few weeks he has been at the centre of some of the worst refereeing decisions I have seen in quite some time.
At the weekend he saw fit to give a penalty against Bohemians, which as we all know, was never a penalty.
He was looking through a sea of bodies and seemed to react from the appeals of the home crowd. Thankfully Bohemians got something from the game, but it was very poor.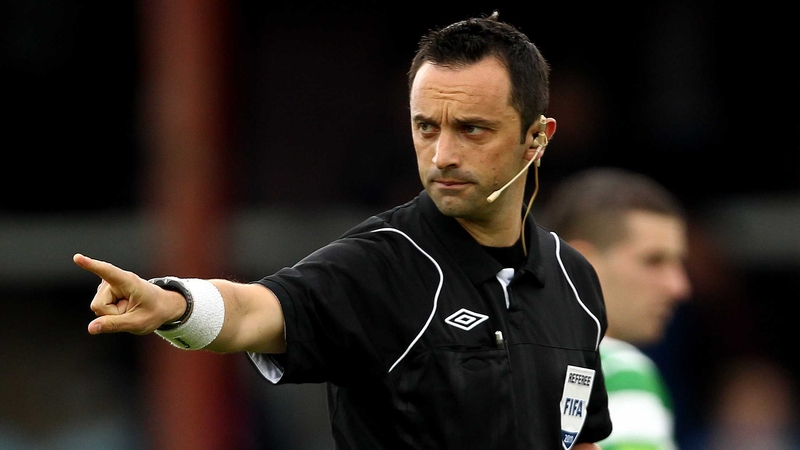 Five weeks ago he saw fit to give a straight red card to Derry City's Shane McEleney in what can only be described as a coming together between two players. It was without doubt one of the worst sendings off I think I have ever seen, it was that bad.
As I said, I do think Neil is an excellent referee and I had the pleasure of him officiating many of my matches and always found him very approachable and excellent at his job.
He is going through a very tricky spell at the moment and maybe a couple of weeks on the sidelines could do him the world of good.
After all referees are only human and it is a very, very tough job, but if you are not performing to your best level you should be dropped just like a player is dropped if he makes a mistake or is not performing to his best.
Until the powers that be realise that by doing this they will be actually helping the referee the standard is never going to get better.
Sometimes a kick up the backside and a recharging of the batteries is exactly what's needed.
It never does a player any harm because they come back with a point to prove, a referee would react exactly the same.
I think Neil Doyle needs that kick up the backside and I believe he will then go on to be our best referee. Of that I have no doubt.
Until next week,
Alan