By Alan Cawley
It's usually nine or ten games into a season before any league starts taking shape. By that stage we can normally tell who will be the main protagonists in the title race plus we can also tell who will be enduring a long and stressful struggle at the opposite end of the table.
After last weekend's round of matches all of those possible scenarios are certainly becoming a lot clearer.
It was without doubt the most significant weekend of the season so far for a couple of teams psychologically. The two teams I am of course referring to are Derry City and St Patricks Athletic.
Up to this point Sligo Rovers have almost looked untouchable winning of course eight league games in a row and threatening to run away with the league.
They achieved it whilst not even performing at their best. Some of the games I have witnessed involving Sligo, opposition teams have almost looked beaten before even entering the field of play.
This was most definitely not the case in Richmond Park on Friday night. The champions ran into a St Pat's team who almost looked possessed at times with their high intensity pressing and vigour in every challenge.
Whilst I am a big fan of St Pat's lovely attractive style of play they are sometimes labelled as being a bit too nice. The nearly men of Irish football, always there or thereabouts but never quite getting the job done.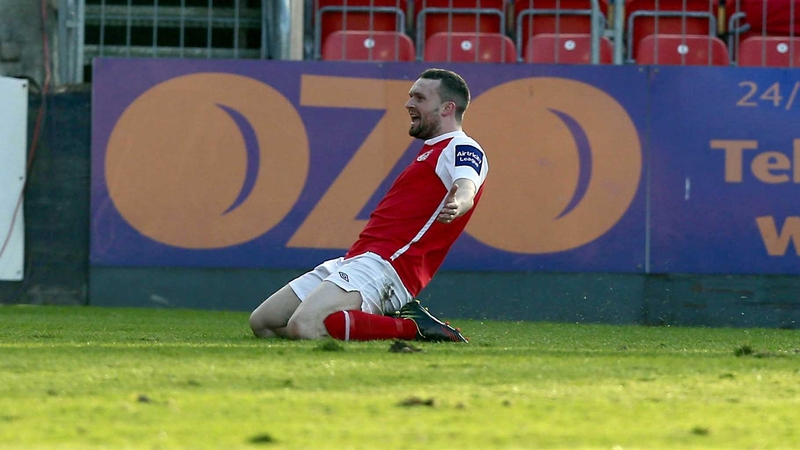 The way they mixed brawn with beauty on Friday will have made people sit up and take note that this group are very much title challengers. It will have done wonders for the spirit within the group and if that performance doesn't give the players the belief needed to win the league I'm not sure what will.
Up on Foyleside another team making people sit up and take note is Derry City. After the trials and tribulations of their mixed home form last season, finally it seems they are making the Brandywell once again the fortress it has always been.
I don't think belief will be a problem to these lads as they have so many exciting young players in their ranks and the one thing you get with youth is fearlessness. They also have a nice balance throughout the team with a few older heads to guide all these exciting new kids on the block.
Friday's defeat of Shamrock Rovers the pre-season favourites for the title also sent out a big statement that this team is in it for the long haul and who'd bet against them.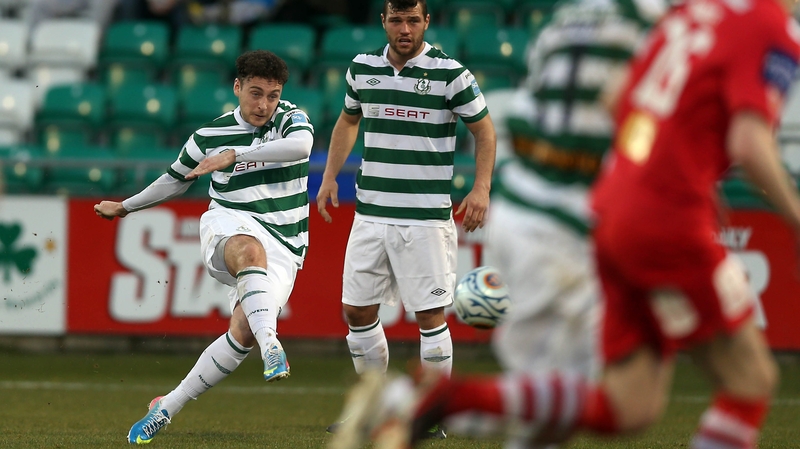 As for Shamrock Rovers they are still very inconsistent and that's reflected also in Trevor Croly's team selection every week. I am still not sure he knows his best eleven and until he does and their is a bit of consistency and continuity in his team selection I think they will remain hit and miss.
As for the mid table teams it's how we predicted it really with Dundalk, Limerick, Cork all having relatively ok starts. At the moment Dundalk look the most likely to break into that top four but we still have a lot of football to play. What's very interesting about Dundalk is that their away form is far better than their home form.
The four matches they have won have all been away from home and I'm sure there is varying reasons for this but I believe it's because of the surface in Dundalk.
I think the players are far more comfortable playing on grass and I would even go so far as saying they enjoy it far more too. I know the astro pitch is a revenue stream that's probably needed at the club but the first team and players are whats most important at any football club and they should be playing on a proper playing surface week in week out.
Limerick have brought a lot of colour to the league in more ways than one after their charity exploits at the weekend. I have been really impressed with them so far and have no doubt they will get stronger as the season goes on.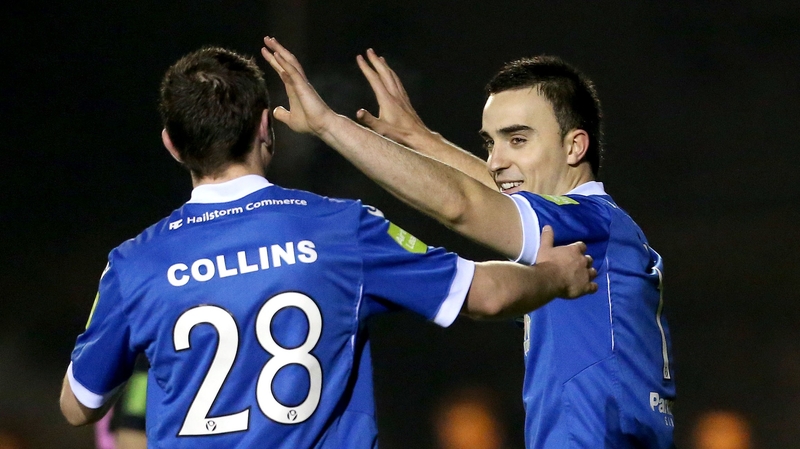 Cork City are probably the most frustrated team in the league right now as they would be so much more better off only for their continuous concession of late goals.
Tommy Dunne will be so annoyed and unless this issue is eradicated as soon as possible it could destroy their season.
As for the the bottom of the table, I don't take any credit in predicting who'd be down there as three of them are former clubs. Based on budgets and finances it was kind of obvious but I feel the gap in quality from the top to the bottom is widening rather than narrowing.
You have situations now where teams are shipping six and seven goals in games and I don't remember this been the case in leagues gone by.
I totally understand it is so tough for UCD, Bray and Shelbourne financially and whilst there is no disgrace in losing to the so called bigger teams there is a way to lose and rolling over and shipping goals easily is not the way.
Hopefully as the league progresses these teams can improve and make a surge up the table but it will be a tough task.
So there you have it the shape of the season has been very much moulded and all that remains to be seen now is who can break away from that mould, for the better.
Until next week,
Alan