By Alan Cawley
Almost one year on from the Dublin Decider, Liverpool were back in town last week with over 42,000 present at the Aviva Stadium.
It wasn't surprising. When they came to Ireland to play last August, I asked could we take any positives from the huge appetite amongst Irish fans to go and watch these friendly matches.
There is that old point. If one-fifth of the attendances of the friendly matches in the last year were enticed to go to league football, it could lead to an increase of almost 10,000 people attending our domestic league.
Judging by the attendances from last week's fixtures alone, it isn't happening at the moment.
I went along to watch UCD versus St Patricks Athletic on what was a beautiful summer's evening in Dublin on Friday and the crowd that turned up to watch the reigning champions was paltry to say the least.
Just 725 people watched on. The majority were St Pat's fans but no matter the opposition or whether they were home or away, surely we can attract more people to come out and watch the league champions on a weekly basis.
Not only are they league champions, but they are a fantastic team to watch made up of some of the most technically-gifted players this country has seen.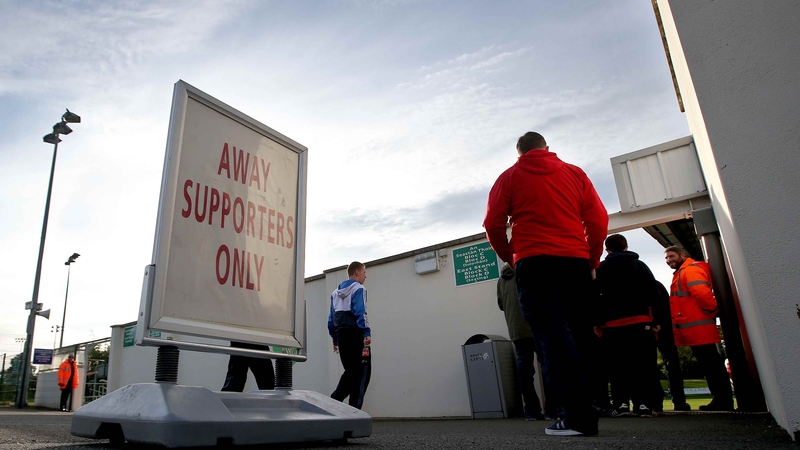 To tap into a new audience, it takes time, effort and work. The people who should be investing their time and effort into doing it are certainly not.
While this was one example in Dublin, just down the road in Limerick a similar scenario was taking place.
Limerick were at home to the second best team in our league, Dundalk, and it was the almost the same figure as the crowd in UCD.
I have given great credit to Cork City this season for the way they have marketed and promoted football in their area.
It has been fantastic and most of all clever. Their time and effort has worked. The attendances in Turner's Cross have been remarkable.
Coming to the Rovers game?? More excellent work from @KobeDesigns #ccfc84 pic.twitter.com/JRKElF6NAW

— Niamh O'Mahony ⚽ (@Niamh_OMahony) March 29, 2014
Sligo Rovers have also come up with some really good family friendly nights at the Showgrounds which have also been a huge success.
Clubs are trying, but like everything in life, we all need a little help.
The help that clubs need is from the powers that be.
I feel like a broken record now saying this, because it's just never forthcoming.
They say they care, but I think they care about it as much as people in this country care about voting in the elections on Friday.
It's simply not good enough.
When was the last time the FAI came up with a clever poster like Cork City or when was the last time they came up with a family friendly promotion like Sligo Rovers for club football? It simply doesn't happen.
"To tap into a new audience, it takes time, effort and work. The people who should be investing their time and effort into doing it are certainly not."
When I first posed the question about positives from last year's Dublin Decider, I posed it because I saw them. These positives aren't seen by the people in charge.
Let's revisit. I have touted this a couple of times before and it's something which I am 100% certain would be a roaring success.
The Super League in the UK held their magnificent "Magic Weekend" in the Etihad Stadium last weekend.
It's where their full weekend round of fixtures gets played over the course of the two days in the fantastic surroundings of the Etihad.
Why can't our governing body come up with a "Magic Weekend" for a weekly round of fixtures for our domestic league to be held in the Aviva Stadium?
We could have three games on Saturday and three games on Sunday.
You could even arrange that they could be local derbies to add another element to the occasion.
A €15 entry and free for children that allows you to stay on and watch the other two games on the same day would represent terrific value.
The GAA do it yearly, double-headers or triple-headers for the Allianz Leagues and even Championship and there is never an issue.
It would be a way of promoting our league to as many people as possible in proper facilities and you could even televise it.
There is an organisation out there who are supposed to be making these things happen.
Will they, or will I be here writing this same piece this time next year? Hopefully not.