By Ed Leahy
It is probably a bit too early in the season to be talking of must-win games, but many at Sligo Rovers will believe that they have to secure three points against champions St Patrick's Athletic if they are to remain in the hunt for this year's league title. The game kicks off at 7.45pm.
Victory for Ian Baraclough's side would see them move to within four points of the reigning champions but defeat to Liam Buckley's side would see a double-digit deficit appear going into the second round of games.
Sligo's form of late would suggest that they certainly remain title contenders, as the Bit O'Red are unbeaten in six matches, including four wins in the last four.
And the Showgrounds faithful will be delighted to learn that Joseph Ndo returns to the squad after sitting out last week's win over Limerick because of a slight injury concern.
Raffaele Cretaro underwent surgery on his calf last Friday, having originally gone under the knife on his other calf five weeks ago and is aiming to return after the mid-season break.
Gavin Peers is another long-term injury and a major loss for Sligo; the influential centre-half visited St George's Park in England last week for an update on his knee ligament injury and is looking to return in around two months.
The sides have already met three times this season with Saints taking the spoils in the inaugural President's Cup clash, but Sligo's early-season form was poor and a different side, confidence-wise, will take the pitch on Saturday evening.
And that confidence was in evidence the side's recent Setanta Sports Cup two-legged clash when Sligo romped to a 7-1 aggregate victory, which included a 5-1 hammering at Richmond Park.
Looking ahead to the game, manager Ian Baraclough said: "The teams are almost familiar playing each other even at this early stage. It's important we acquit ourselves well. I do think Pat's have improved from last season in terms of their squad. Whether they have found the right formula again to win as many matches remains to be seen. We know their qualities and we know how difficult a game it will be.
"There is a different pressure on us now. When we lost the games early on, we knew we had the time to catch up and the performances were good enough to win matches, but also had to put points on the board. Now that we have climbed the table, the expectation is we will win every game that comes along.
"Regardless of what happens on Saturday, there is a long way to go in both of our seasons. This is the end of the first series of matches. We see it as a chance to move to within four points of St Pat's and that's what we'll be aiming for."
St Pat's also had a stuttering start early in the season but they soon found their form and have managed to win five on the bounce since their televised defeat by Dundalk.
That run of wins has seen Liam Buckley's side score 15 goals in five games as well as taking the scalp of title contenders Shamrock Rovers.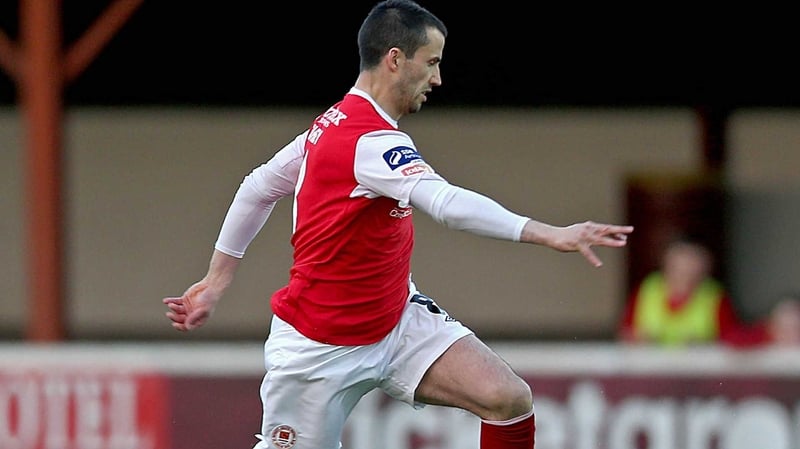 Saints boss Buckley said: "We're on a good run of results so we're pleased with the way things are going of late. Saturday evening will be a tough challenge though as travelling to Sligo is always a test for any side."
Ken Oman and Mark Quigley are ruled out through injury, while Rene Gilmartin is back in training having been out since picking up a hamstring injury in March. Derek Foran is a doubt due to a knee injury.
St Pat's will still travel with a strong squad and will again be looking to Keith Fahey to pull the strings in midfield, while in-form striker Christy Fagan will need to be kept quiet by the Sligo defence.
Buckley will, as always, have some difficult selection choices to make to see who makes up his midfield unit, such is their strength in that department, with James Chambers again showing the fine form that he is capable of producing.
The midfield battle will be key to deciding this game and with so little to choose from between the two sides, the game could very well swing on a moment of individual magic.
The name Chris Forrester will obviously come to mind in such matters, but this is Sligo and they have their own magic man in these parts. They call him Joseph.
Verdict: Sligo