By Alan Cawley
Are the good times returning to Turner's Cross again?
The early indications would certainly have you believing they may very well be. New manager and legend of the club John Caulfield will be absolutely delighted with how his team have started and will be hoping it continues for a while yet.
As we all know in football, it doesn't always work that way, but I have no intention of dampening spirits on Leeside.
It's great to have a Cork City side back where I feel they belong: hovering around the top of the table with a realistic chance of challenging for a title.
Perhaps it's far too early to be talking of title challenges after only four matches, but knowing rebel natives the way I do, I'm sure the thought is not far from the forefront of their minds.
Turner's Cross is, as they would say in a Sky Sports studio on a Sunday afternoon, "a proper footballing ground" and was always one of my favourites to visit.
The fact that over 5,000 turned up to their opening fixture of the season suggests to me that people are excited about football in Cork again.
A lot of that has to do with who is in the managerial hot-seat; Caulfield is a hero down there having been a fantastic servant and player for the club over the years.
Another reason is they have so many talented and young local lads coming through from their successful under-age sides. Fans love nothing more than being able to roar on one of their own rather than an outsider; I'm sure every football fan can relate to that.
Their marketing team is also performing just as well as the lads on the pitch at the moment; the interest they created with their fantastic posters and huge promotional drive, especially ahead of the opening game, was an example to all other clubs in the league.
It's a major gripe I have - in particular with the governing body - because I don't think they quite grasp how advantageous and important promotional work can be. Clubs also have to take the initiative on this issue, because if they are waiting for support from the powers that be, I'm afraid they will be waiting.
It makes Cork City's work all the more impressive and let's hope it continues for the whole season not just the early part. Lots will depend on how things are going on the pitch and if they continue with the way it is at the moment, Turner's Cross will be packed to the rafters week in week out.
Cork versus Shamrock Rovers next Friday
On Friday night Cork welcome Shamrock Rovers to the Cross for an early-season top of the table clash.
Rovers have also made a very impressive start to the new season and it's just the tonic Trevor Croly needed after the disappointment of last season.
There have been a lot of comings and goings during the close season and a lot of talk from former players and current players about unhappy dressing rooms and big egos not pulling their weight.
The only people who will know the truth about this are the people who were involved in the dressing-room themselves, but at first glance this year's squad look a much happier, united and hungrier group. Results also back up that assumption.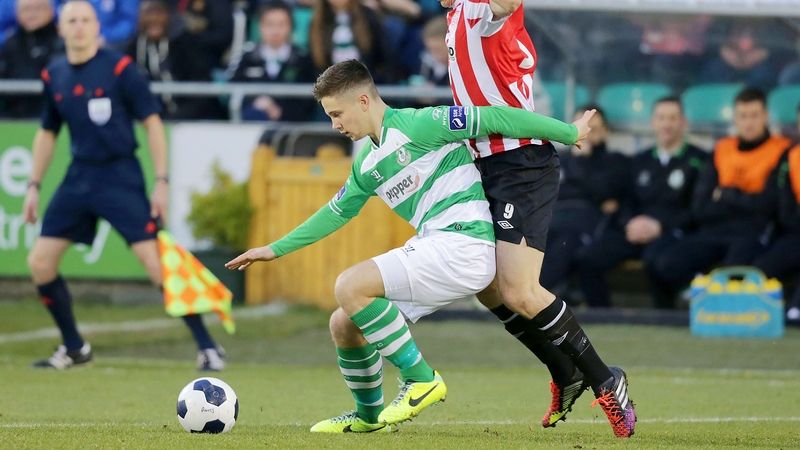 Croly has brought in a lot of young players who are hungry to succeed and do well. I've always liked Luke Byrne since I first saw him play and he'll prove to be an excellent addition; he has a good temperament as well, which you need at a big club.
He proved that last week when he returned to former club Bohemians, where he was faced with a tirade of abuse but conducted himself brilliantly and took it all in his stride.
Simon Madden is another very good signing, great professional and a great lad to have in a dressing room.
The key addition at the back, though, was the signing of Conor Kenna, very experienced, very professional and most importantly a very good player.
Himself and Jason McGuinness could very well turn out to be the best central defensive partnership in the league.
I really like the look of their midfield options, with Robinson, Finn, Brennan McCabe and McPhail offering a bit of destruction, loads of energy and lots of creativity and guile.
The rejuvenated Ciaran Kilduff has brought his goal-scoring boots back with him from his loan spell with Cork; he has picked up where he left off at the end of last season.
Just as with the opponents they will face on Friday night, title talk is very much premature, but Croly will be chuffed with the start they have made.
The foundations have been laid and they have to be built upon now. I tipped them to go well prior to the season kicking off so let's just say: so far so good.
Sligo Rovers and Derry City both struggling
A couple of the other sides who I predicted to go well were Sligo Rovers and Derry City, but it's been a disastrous start for both, and in particular Sligo Rovers, who have lost three of their first four matches.
Disastrous may be a bit strong for Derry's start, as they have drawn three of their first four, but I'm sure, knowing Roddy Collins as we do, he would have expected a few more points on the board.
The eccentric and outspoken character we all enjoy talked the talk prior to the season kicking off, but up to now his boys haven't walked the walk. But as I keep saying, it is only four games into the season. Roddy is still learning about his group and also about his surroundings and the Derry way of life.
Ian Baraclough has a little bit more reason for concern because he's had the nucleus of his group for quite some time now.
He wouldn't have expected to lose three of the first four but the most worrying element is they have only scored two goals in their first four league games. Compare that to Shamrock Rovers' nine goals and Cork City's eight may just give you an indication of where they may have a few problems.
Danny North is a fantastic goalscorer,as we know, but that's it. Where else are the goals coming from?
Danny is also coming back from a very serious injury which he suffered last year so I hope too much responsibility doesn't fall on his shoulders.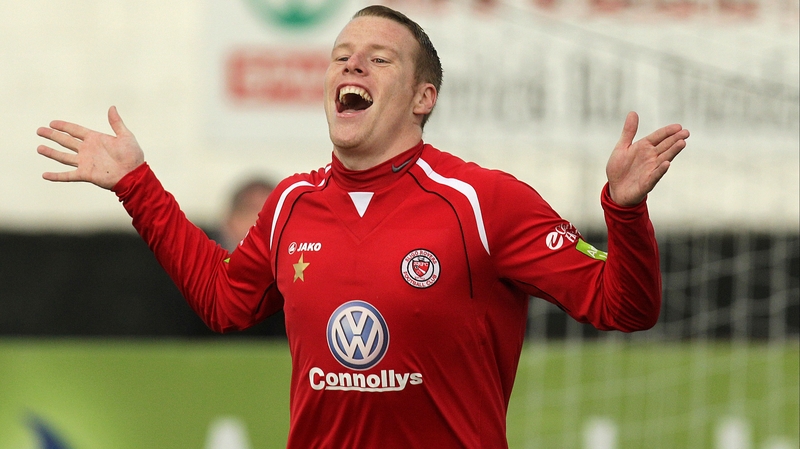 The loss of Anthony Elding could prove to be a mistake as they have nobody else in that mould of a big target man, who offers something different. Sean Maguire has come in but he still is a young boy with a lot to prove.
Other signings haven't strengthened the squad the way the club and fans would have hoped. So there are lots of reasons for concern.
Overall, I'd like to reiterate that it is early days, but plenty has gone on so far to give us plenty to discuss and plenty for managers to give them food for thought.
Live television coverage of St Patrick's Athletic v Dundalk from 19:00 on Friday 4 April on RTÉ Two and RTÉ.ie (Worldwide).