by Ed Leahy
Dodgy pitches, freezing temperatures, matches postponed; who said this summer football was a good idea?
Well the powers that be must have known that the inclement weather was coming so they scheduled two sets of fixtures to make sure that, at least, some football was played this week.
So it's the reliable 4-4-2 this week and apologies in advance to St Pat's fans. Your boys don't get a look in this week.
Two matches postponed at Richmond Park led to Liam Buckley taking his side up to Tolka Rovers for a run out against the Leinster Senior League side, but the RTÉ Team of the Week panel never made it up to Frank Cooke park for a nosey.
So this is our best XI from the week's action. Agree or disagree? That is the question… Anyone who should have made the list? Let us know in the comments section below. Or keep it old school and pen us a letter to Arthur's Mailbag, RTE, Donnybrook, Dublin 4.
Don't forget to tune in to MNS tonight on RTÉ TWO at 7pm to see the best of the week's action.
1. Barry Murphy (Shamrock Rovers)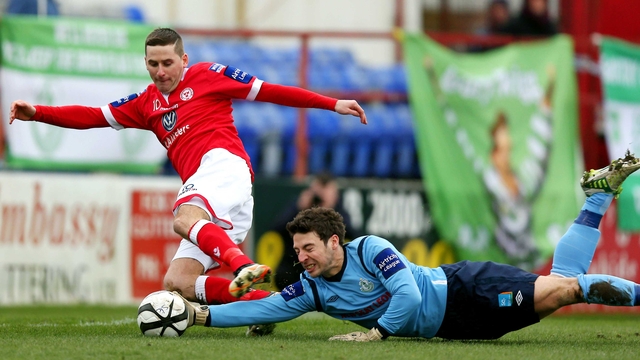 Four league games and four clean sheets for the Shamrock Rovers returning number one. Many, myself included, believed that Murphy's return was a backward step for the club, having previously let him go, however, the keeper has been in top form, especially when Rovers needed him against Bohs last week when the Hoops were effectively playing with nine men. Special nod to Gabriel Sava who put in a man of the match performance in Derry during the week
2. Pat Sullivan (Shamrock Rovers)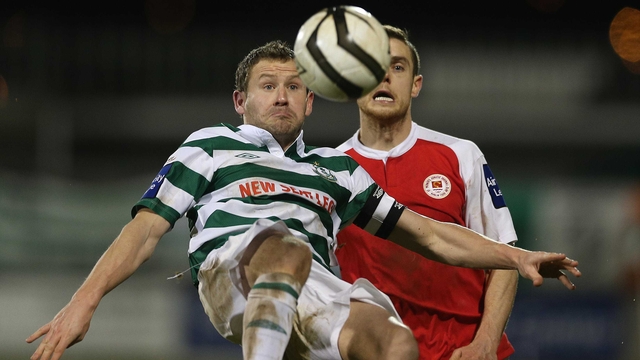 Taking on the role of Shamrock Rovers captain this season, Sullivan's tightly marshalled defence have yet to concede a league goal.
The right-back had to move into the centre of defence against Bohs last week when Derek Foran had been sent off and Jason McGuiness was put out to pasture in the centre forward position after picking up a hamstring injury. Sullivan played alongside Ken Oman against Shels on Sunday and put in another flawless performance.
3. Alan Keane (Sligo Rovers)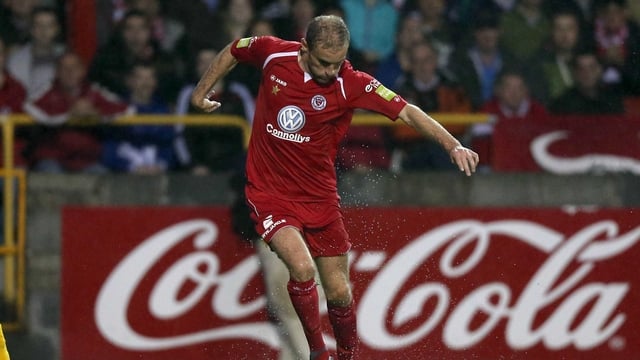 Stepped in to captain the side in Saturday night's impressive victory over Limerick at the Showgrounds, Alan Keane is one of the main reason's that the champions have come flying out of the blocks with four wins from four.
As good a full-back as the league has to offer, Keane has made the position his own, now in his fifth season for Sligo.
4 Roberto Lopes (Bohemians)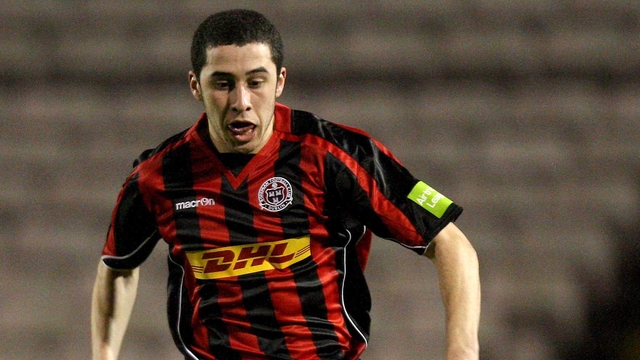 Playing along the experienced pair of Owen Heary and Derek Pender in the Gypsies defence, it was Roberto Lopes who really stood out for Bohemians as they held Shamrock Rovers scoreless at Dalymount Park last Monday.
The 20-year-old looked very comfortable dealing with both Tommy Stewart and later Ciaran Kilduff and was very assured under the high ball and set pieces. Certainly one for the future at Dalymount Park.
5. Jeff Henderson (Sligo Rovers)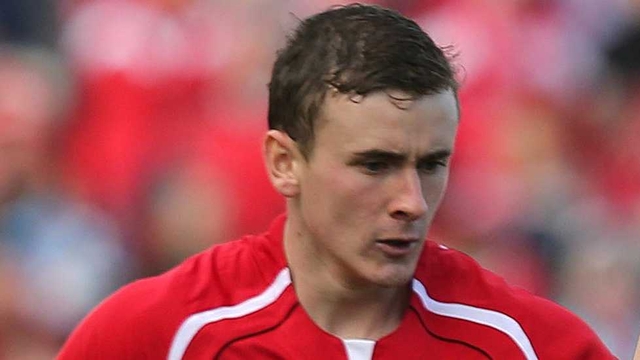 Stepping into the big shoes of Gavin Peers at the weekend, Henderson found himself in a very tough encounter against the impressive Limerick at the Showgrounds on Saturday night.
It was the former Newcastle United reserve team captain's first league start for the Bit O'Red and he became an instant fans' favourite by popping up to score the late, late winner to maintain Sligo's 100 per cent start to the season.
6 Michael Rafter (Derry City)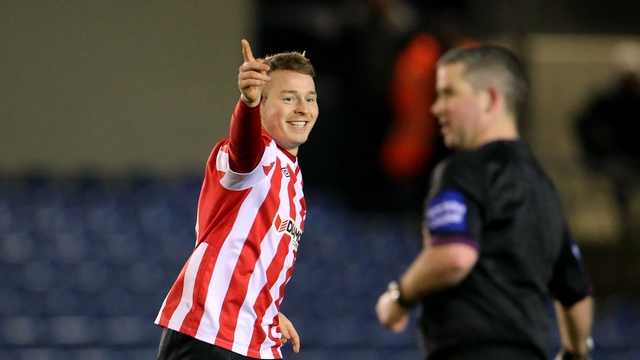 Two very tough games for the Candystripes in the last seven days as City moved into second place, picking up four points after drawing with Drogheda and beating Cork City in Turner's Cross.
Michael Rafter was one of many City players to impress during the week and his shooting from distance will certainly add a few goals from midfield this season.
7 Darragh Rainsford (Limerick)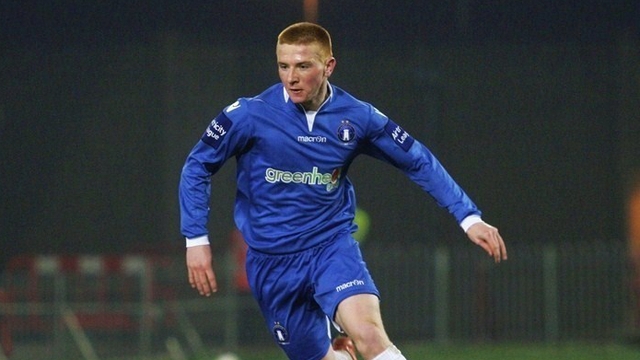 Photo credit: Steve Alfred Photos
Two goals in Limerick's first win of the season earns Rainsford the nod for a place on this week's eleven.
And Limerick then turned up to the Showground on Saturday night and gave the champions a real fright on their home turf, taking the lead but eventually going down 2-1. Early season form certainly makes Limerick one to watch this season.
8. Raffaele Cretaro (Sligo Rovers)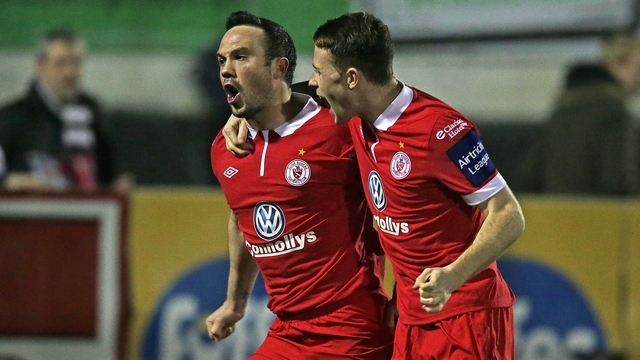 Almost the forgotten man a couple of years ago, when Cretaro returned from Bohs, it looked like he would be a mere squad player especially with all the new recruits arriving at the Showgrounds. But the Tubbercurry Tornedo has proved that he still has a lot to offer and is a constant in the team this season.
Grabbed his first league goal of the season midweek in the away win at Dundalk. Four wins from four already for Sligo, and it looks like they are only starting to warm up. Others beware.
9. Anthony Elding (Sligo Rovers)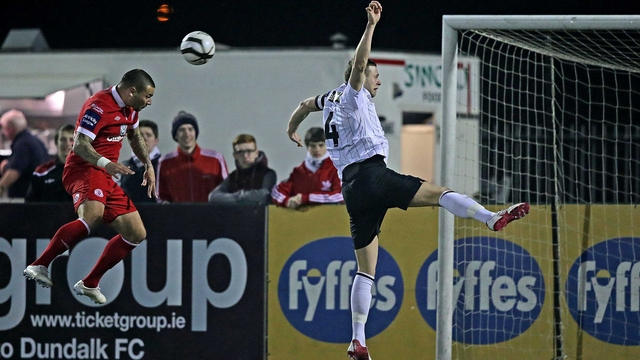 Already making his name as the Airtricity League's new Gary Twigg, Elding has scored in all four league games this season. Sligo enjoyed two league wins over the past seven days and Elding was on target away at Oriel Park and at home on Saturday night against Limerick.
Five goals in four league game for Elding – probably too late to put the euro on the former Grimsby Town striker being the league's top scorer.
10. Rory Patterson (Derry City)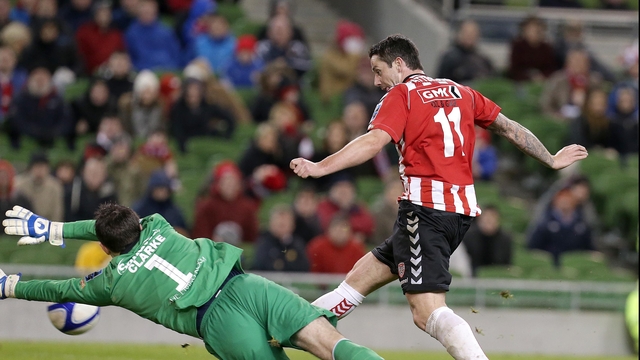 Scoring a hat-trick in a league game will always be welcomed by your own fans, and will generally get you the nod for a spot in the week's XI (see last week's selection).
But it was against a poor UCD side, some might say. Well, how do you answer that? You pop down to Turner's Cross the following week and step up and score the winner in the last minute and put your side second in the table. Well played, Mr Patterson.
11. Dean Kelly (Shelbourne)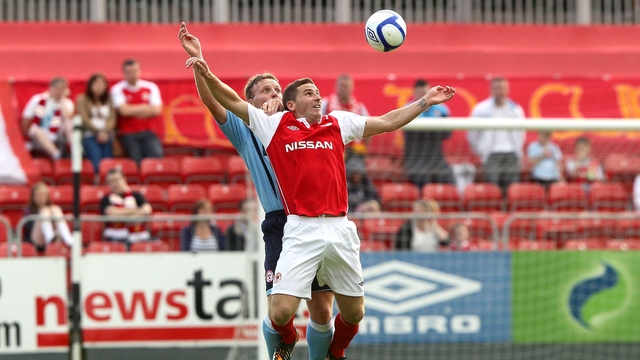 Two games played and nothing to show apart from a couple of red cards and some unwanted media attention, Shelbourne really had to put in a performance against Shamrock Rovers on Sunday afternoon.
And to be fair, any one of the five across the middle of the park could have got the nod, but it was Kelly who particularly had to make a point to his former employers. And he nearly capped it off with a goal.