by Ed Leahy
With an Italian manager at the helm, it is no surprise that the Republic of Ireland's recent successes are based on a solid defence, and the point in Moscow during the recent qualifying process was the perfect example of Trapattoni's philosophy in full effect.
What is a surprise, however, is the Italian's admission that he will sacrifice a defender in place of an extra striker when the Republic of Ireland EURO 2012 squad is announced on Monday afternoon at Aviva Stadium.
Five strikers will, however, be standard amongst most squads going to the championships and Trapattoni must think he has enough cover with his seven chosen defenders travelling to Poland in June.
And while most of those seven spots are already set in stone, there are still a couple of difficult choices for the Ireland boss to make ahead of the much-anticipated announcement.
Let's have a look at what defensive options are available to the Republic manager as the English domestic season draws to a close:
Richard Dunne
There is only one place to start when assembling the defenders for the trip to Poland, the heart and soul of the Ireland team, Aston Villa's Richard Dunne.
The central defender has rarely, if ever, underperformed in an Ireland shirt and the colossal performance in Moscow showed just how much of an asset he is to Trapattoni's defence.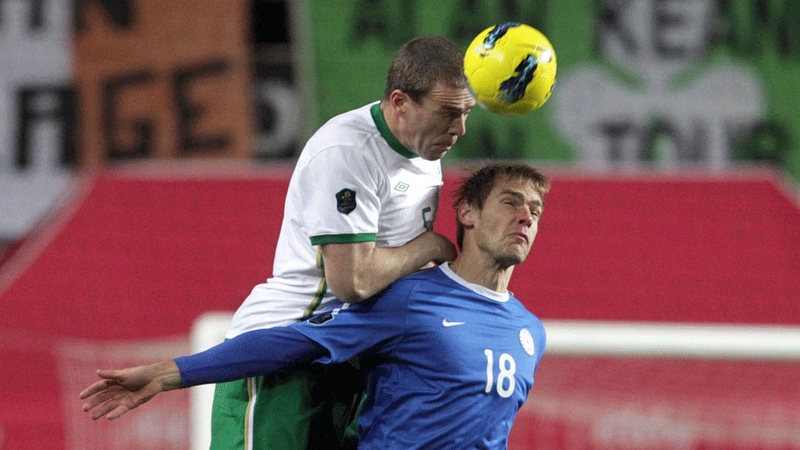 A nasty fall was followed by a spell on the sidelines with a broken collarbone, leaving the nation to sweat on Dunne's fitness as the games counted down and the season neared its end.
Thankfully for all concerned, the Honey Monster returned to play a full 90 minutes with relegation threatened Villa last weekend and inspired Alex McLeish's side to a clean sheet and a much-needed point.
No centre forward in Europe will relish an encounter with Tallaght's finest and it is fitting reward for the service that Dunne has given his country that he will rub shoulders with the world's best players this summer.
Verdict: If Trap only had two words in English (no sniggering down the back), they would be Richard Dunne. First name on the list and a player that any of the 16 teams competing would love in their own squad.
Kevin Foley
A neat and tidy full back with a penchant for going forward, Kevin Foley has played his way into contention for a place in the squad thanks to several solid appearances under Trapattoni's tenure.
Part of the Wolves mafia, Foley has been an ever-present in Trapattoni's squads with the versatility to slot into midfield as well as his preferred position of right back.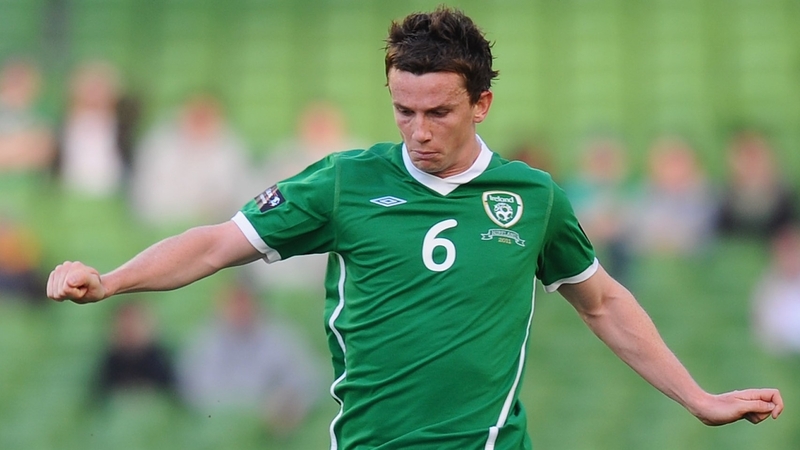 Foley had a mixed campaign at club level as he was troubled by an ankle injury at the start of the season, but has played a lot of first team football since Christmas and that, along with the more important fact that Trap seems to like him, should see him squeeze into the final 23.
Verdict: You would imagine that Foley is inside the tent looking out, but could possibly be sacrificed as part of Trapattoni's masterplan.
Ian Harte
A veteran of the 2002 World Cup, Ian Harte is a name that has rarely been mentioned since the arrival of Giovanni Trapattoni as Ireland manager. Not surprisingly, it must be said, as Harte was virtually anonymous for the first couple of years of Trapattoni's tenure.
What is a little worrying is that Trapattoni had not been alerted by the FAI about Harte who has had two fantastic seasons with Reading, helping them reach the play-off final last year and secure promotion back to the Premier League this season.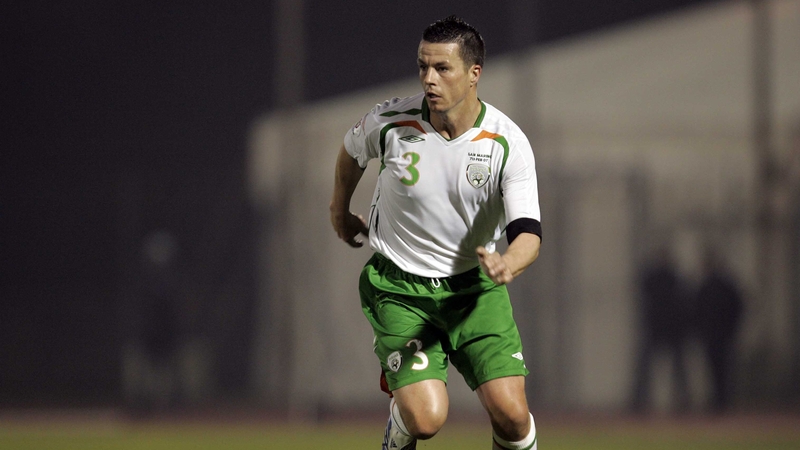 On top of the return to the top flight, Harte was named in the Championship team of the year, which shows the influence he has had this season.
With a relatively inexperienced left back, Stephen Ward, currently holding the left back position, what harm to bring along someone with the experience that Ian Harte possesses as back-up?
And we haven't even mentioned Harte's cultured left foot. Set-piece precision and free-kick specialist, Harte might be 34 but he has lost none of his pace from the World Cup campaign in 2002 – he will be first to admit that his game was never based on pace.
Harte's desire to play for his country still remains, but it is a shame that his manager didn't appear to be aware of his existence.
Verdict: Trapattoni doesn't do sentimentality and will not be calling upon Harte's services this summer or beyond, you'd imagine.
Stephen Kelly
After a very quiet season at new club Fulham in the 2010-11 season, Stephen Kelly firmly re-established himself as a Premier League player this year cementing his place at right back in Martin Jol's side.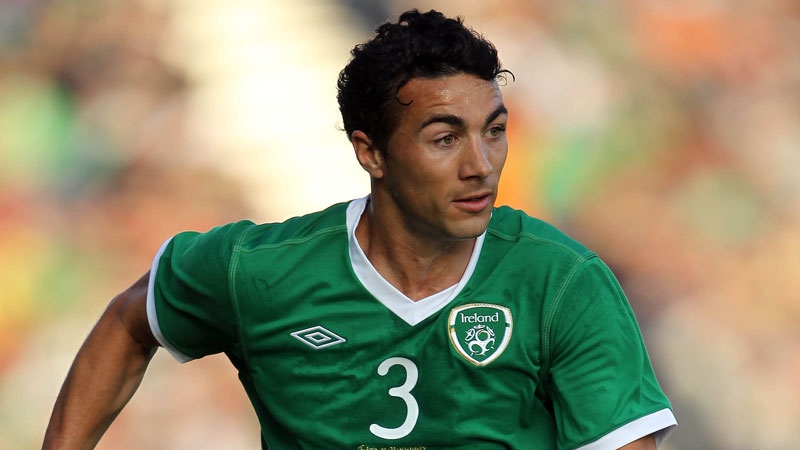 Kelly also seized his chances at international level and was rewarded with the honour of captaining his country in the friendly against Uruguay last year.
Injuries have led to Kelly getting opportunities to impress the gaffer at both centre half and full back and the former Birmingham and Spurs man played in the all-important first leg play-off win in Estonia.
Verdict: Kelly should make the squad and will be cover for either of the full-backs or at centre half.
Paul McShane
Less than 12 months ago, Paul McShane was leading Ireland out against former World champions Italy and marshalled Trapattoni's side to an impressive 2-0 win.
A constant in Trapattoni's squads until the latter end of the EURO 2012 campaign, McShane has had a turbulent time at club level and spent the first half of the season sitting on the bench at Hull City before securing a move to the not-so-glamorous Crystal Palace.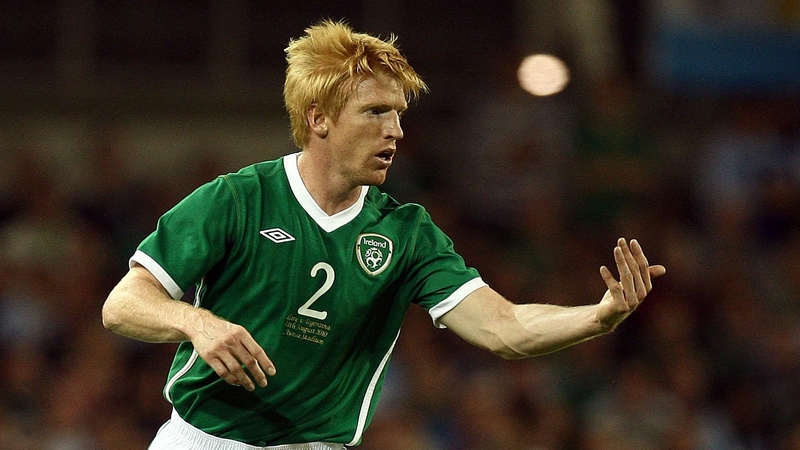 The move may have gone unnoticed by many of the Premier League loving Irish football fans but Trapattoni will be impressed with his desire to play first team football.
Still only 26, McShane's international career is far from over and may just sneak into the reckoning as Trapattoni fills those last few seats on the plane.
Verdict: After failing to get a call for the last game with the Czech Republic, McShane is set to be excluded from the final 23. Should be first reserve and will not be booking any holidays until that EURO 2012 final squad is confirmed.
Darren O'Dea
Now plying his trade at Elland Road, Darren O'Dea is a player that many would have assumed would be an established Premier League player by this stage of his career.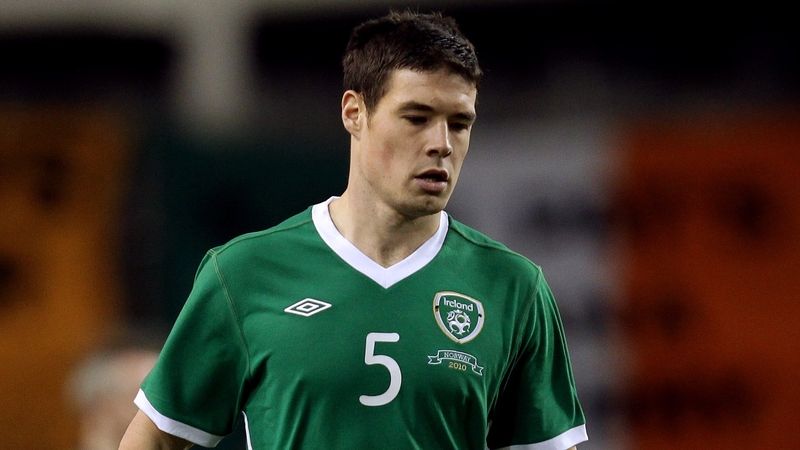 O'Dea remains on the books of Celtic and despite starting 38 games for Leeds this season, the centre-half will most likely be looking for another club during the summer.
However, the international set-up appears to suit O'Dea and being part of the central defensive pair alongside Richard Dunne for the epic 0-0 draw in Moscow cemented his place in Trapattoni's plans guaranteeing a place in the 23-man squad.
Verdict: travelling to Poland as the main central-defensive cover for Dunne and St Ledger. With injuries and suspensions more likely in defence, expect O'Dea to have some part to play this summer in green.
John O'Shea
Anytime a player departs Old Trafford, the media spotlight remains to document the perceived road to obscurity. O'Shea, however, has bucked that trend and, if anything, has improved as a player since his Manchester exit.
The move to Sunderland was queried by many but O'Shea had proved himself at United as a loyal servant and rightly decided to get away and establish himself at another Premier League club.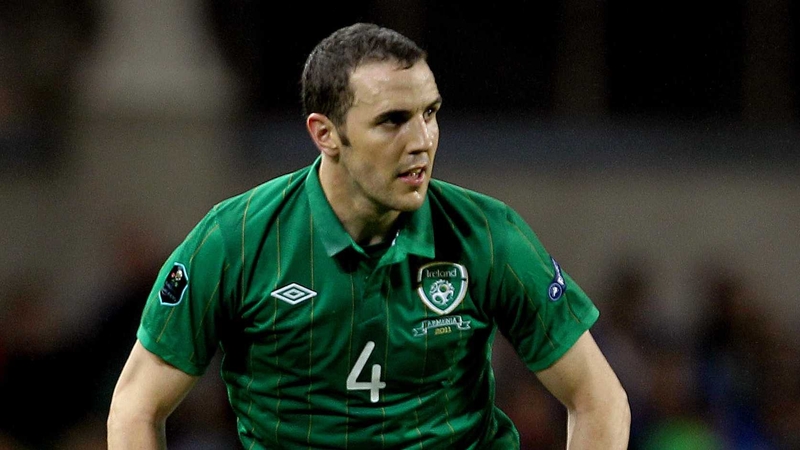 Life on Wearside started with injury, an out-of-form team and an under-pressure manager; O'Shea must have been questioning his choices.
However, the arrival of Martin O'Neill has done wonders for his new club and for O'Shea who has had an impressive season, now playing in the centre of defence.
O'Shea will head to the Euros as the first-choice right back but his future may lie in the middle of the four for the upcoming campaign and perhaps earlier if injuries or suspensions kick in.
Verdict: A player hitting his best form at the perfect time, John O'Shea is now one of the senior internationals and deserves the recognition alongside Dunne, Duff, Keane and Given.
Sean St Ledger
A player who has a turbulent time in recent seasons at club level, but like so many who have worn the green before, when Sean St Ledger puts on the Republic shirt everything seems to click.
Of course, it helps to be playing alongside someone of the quality of Richard Dunne, but St Ledger has put in just as many important and impressive shifts throughout the Trapattoni era.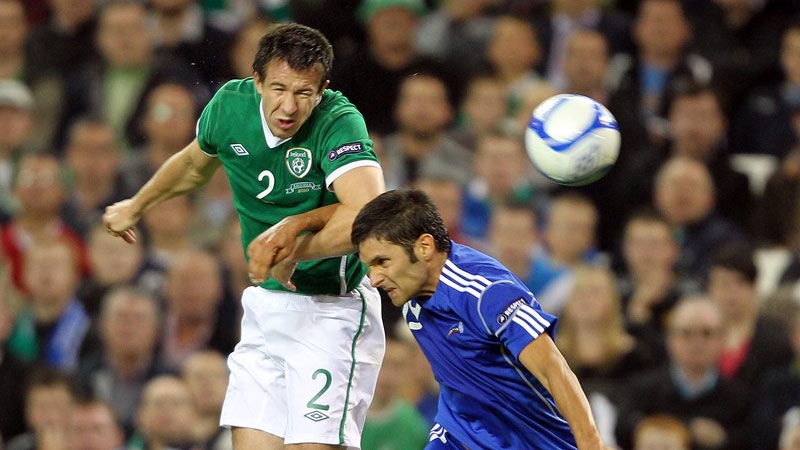 Trapattoni will not be too concerned by St Ledger's less-than-hectic season at Leicester, in fact, he may consider it a blessing considering the doubts that have surrounded the other half of Ireland starting central defensive partnership.
A good display in the green this summer could see St Ledger eventually get that Premier League move that his international form would merit.
Verdict: No doubts that St Ledger will be on the plane and looks set to start alongside Dunne in the centre of defence.
Stephen Ward
With Kevin Kilbane owning the left back shirt since Giovanni Trapattoni took charge, Stephen Ward must have wondered would he ever get a look in with the Republic.
Leaving Bohemians in 2007 for Wolves, Ward went through a positional metamorphosis as the striker turned midfielder before stumbling upon the left back position, where he has remained for the past three seasons at Molineux.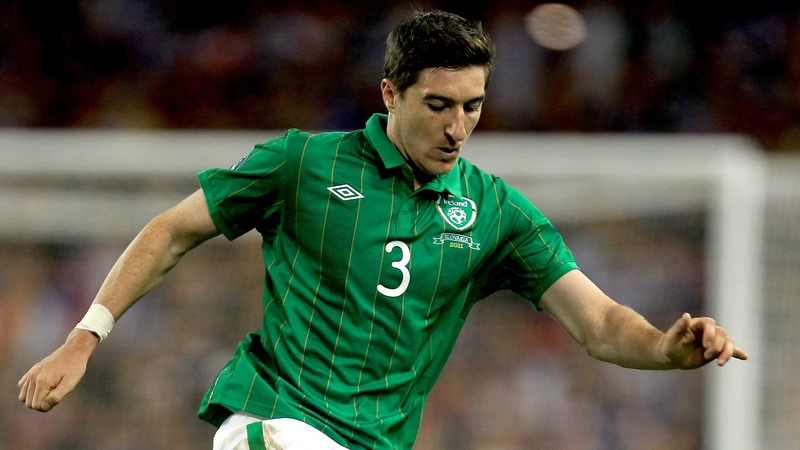 Thankfully, the attacking instincts remain and Ward constantly sets up attacks and scores the odd goal, including one against Estonia in the EURO 2012 play-off.
Still a relative newcomer to the Ireland set-up, Trapattoni appears to be happy with Ward taking over from Kilbane and the Dubliner should be in the starting XI for the opening game of the tournament.
Verdict: Certain to be selected in the 23 but Trapattoni is probably still keeping an eye on that left back position. So Ward needs to keep doing what he has been doing to make that jersey his own.
Marc Wilson
With so many Ireland players struggling to play every week at club level and others languishing with mediocre Championship clubs, you would imagine that a player who had played over 40 games this season in both the Premier League and Europa League would be a shoe-in for a place in the Ireland 23.
Not so for Stoke's Marc Wilson who only has one cap for his country in what has been an eventful international career thus far. Born up north, Wilson played at schoolboy level for Northern Ireland before declaring for the Republic.
A misunderstanding with Trapattoni has also resulted in Wilson being ostracised from the current squad, for the time being at least.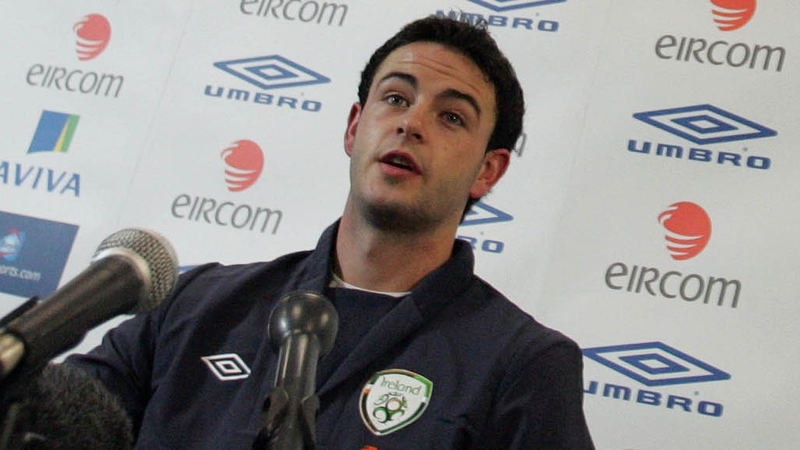 At 24-years-old, Wilson should come back into the international set-up for the 2014 campaign after again refusing to venture back north following an approach from former Shamrock Rovers boss and new Northern Ireland manager Michael O'Neill.
Wilson is comfortable on either side of the centre-halves and can also do a job in midfield. It's just a shame that the former Portsmouth player hasn't had a proper chance to show Trapattoni what he is capable of, yet.
Verdict: Wilson will definitely not be named in Trapattoni's squad on Monday but could possibly be told to stay fit in case of emergency closer to the tournament.
Best of the rest:
Ciaran Clark is another established Premier League player that has not been given the chance to show what he can do at senior international level.
With only one fixture available to Trapattoni since EURO 2012 qualification, it was always going to prove difficult for the young guns to get a look-in ahead of the summer.
Certainly one for the World Cup qualifiers and being team-mates with Richard Dunne and Shay Given, Trapattoni will certainly be kept up to date with Clark's progress.
Steven Reid is another World Cup veteran who could have brought some real experience to the squad. Reid has also suffered from a bit of 'lost in translation' with Trapattoni with the Ireland manager apparently questioning his ability to recover from injury.
Reid has recovered and was instrumental in West Brom's stress-free season in the Premier League, earning a new contract with the Baggies. Injury would probably have ruled Reid out of this summer's tournament but at 31 and set to start his tenth season in the top flight, what chance of a return to the international fold for the World Cup qualifiers?
Damien Delaney has played five times for Trapattoni and has had a solid season at Portman Road with Ipswich. A late arrival on the international scene, Delaney would have had to rely on injuries to make the squad.
He'll be keeping an eye on Richard Dunne's progress over the coming weeks but there's one or two ahead of him in the queue as things stand.
Shane Duffy recently landed on the international scene with a late call up for the Czech Republic clash in February. Less than two years since Duffy's freak accident at an Ireland training camp, where he had to undergo a life-saving liver operation, the centre-half is now also knocking on the door of Everton's first team having played several league and cup matches for the Toffees. Another one for the future and should feature in the World Cup qualifying campaign.