Team profile: Italy
Updated: Tuesday, 22 Jan 2013 14:45 | Comments
By Tadhg Peavoy
Thirteen Six Nations Championships: zero tournament victories and nine wooden spoons. Italy's championship record speaks for itself – it's abysmal.
Each year hopes are high that the Azzurri will be able to have that breakthrough season in the Six Nations and smash into the top three of the tournament; their best performance so far has been a fourth-place finish in 2007.
A quintet of head coaches have tried to haul Italy through their glass ceiling and into third or higher in the championship: Brad Johnstone, John Kirwan, Pierre Berbizier, Nick Mallett and current coach Jacques Brunel.
Brunel's first attempt to do so was the 2012 season, the result was mixed to say the least.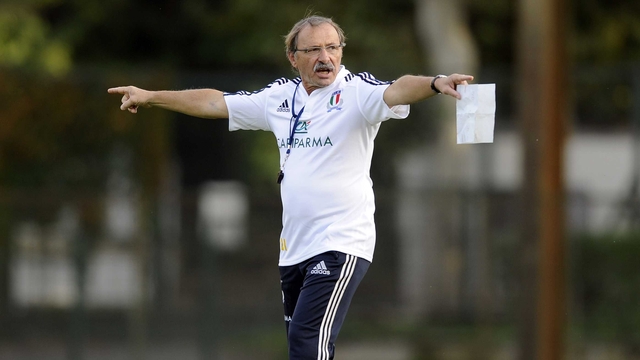 France beat them well in Paris, but Italy should have recorded a first ever victory over England in their second match.
Ireland massacred the Azzurri, Wales crushed them, before Brunel's side beat Scotland 13-6 in their final match, which was possibly the tie of the lowest standard in the brief history of the Six Nations.
As is traditional with Italian sides, the strength of Brunel's 2012 team lay in the pack, where from one to eight the team was as good as any in the world, with Leonardo Ghiraldini, Quintin Geldenhuys, Marco Bortolami, Roberto Barbieri and Sergio Parisse being the key henchmen in the crew.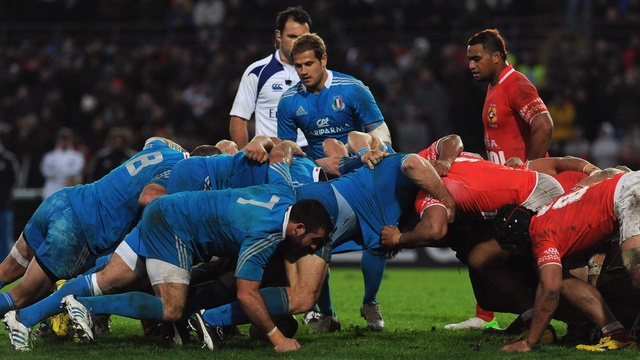 Again, as is the norm with teams from the Boot of Europe, it was outside the pack that they struggled. And this lack of cutting edge in the back line remains the big question mark surrounding Italy's chances of doing damage in the Six Nations this year.
In six matches since the last Six Nations, Italy have a 50% win ratio, with victories over Canada, USA and Tonga, and defeats to Argentina, New Zealand and Australia.
Par for the course, Italy are doing away with lesser opponents, but have yet to crack the code on how to become giant killers.
Narrow back play needs be expanded
It is generally accepted that Italy's pack will perform strongly again in the Six Nations. Their scrum has become a powerful weapon, with even renowned scrummagers Argentina struggling against it on their own turf in San Juan last June.
With that platform, plenty of space opens up for the number nine to snipe around the fringes. But can Italy do damage in the outside channels?
Against USA in Houston, Italy scored three tries, but failed to extend the Eagles out wide, with the line-out and sniping from scrumhalf Edoardo Gori proving Italy's most dangerous weapons.
Kris Burton's try in Texas came about by merely walking through the US defence, who were at that stage reduced to 13 men following two red cards. It was not an indication of poise or flow in attack, the ingredients Italy seek.
The lack of rapier thought outside number ten was also a problem against Canada in Toronto last June. In that clash the scrum and pack were powerful, but after repeated phases the ball was often lost through unforced errors or by needlessly kicking away possession.
The Azzuri need to spread the ball wide, both off early-phase ball as well as later on in phases, in order to find space on the flanks and to create holes where wide defenders have been drawn in to put out fires.
Brunel needs to look at the philosophy of Italian rugby and break it down. The strengths of the pack need to be maintained, but a new ideology of risk taking must commence in their back division.
Parisse must be given better attacking support
The other key componenet in the Italy team is number eight Sergio Parisse.
The Stade Francais number eight is peerless and a mighty rucker, mauler, tackler, set-piece performer and broken-field runner.
He creates plenty of go-forward ball with exciting bursts of play through midfield. However, it's up to his team-mates to be better prepared and trained to support him with lines of running to cut open the opposition and keep loose-play moves going more than one phase beyond Parisse has started them.
The challenges that Italy face are many. But there is not one Six Nations afficionado who does not want to see them finally surprise the world with the type of rugby they are capable of.
Italy squad:
Forwards: Roberto Barbieri, Martin Castrogiovanni, Lorenzo Cittadini, Alberto De Marchi, Paul Derbyshire, Simone Favaro, Joshua Furno, Quintin Geldenhuys, Leonardo Ghiraldini, Davide Giazzon, Andrea Lo Cicero, Francesco Minto, Sergio Parisse, Antonio Pavanello, Michele Rizzo, Ratu Manoa Vosawai, Alessandro Zanni.
Backs: Tommaso Benvenuti, Tobias Botes, Kristopher Burton, Paolo Buso, Gonzalo Canale, Gonzalo Garcia, Edoardo Gori, Tommaso Iannone, Andrea Masi, Luke McLean, Luciano Orquera, Alberto Sgarbi, Giovanbattista Venditti.