Team profile: France
Updated: Tuesday, 22 Jan 2013 14:35 | Comments
By Tadhg Peavoy
The France XV head into the 2013 RBS 6 Nations as favourites to become the champions of Europe once again. And victory would mark their 18th Championship success; third overall to England's 26 and Wales' 25.
Les Bleus head coach Philippe Saint-André took over the reins of mainland Europe's dominant team after the 2011 Rugby World Cup, with the French press and fans publicly calling for stability and structure, following the unpredictable reign of Saint-Andre's predecessor Marc Lièvremont.
The irony of these calls to return to a more structured game was that Lièvremont had been appointed in 2007 to much fanfare, hailed as the man who would restore Gallic flair to the France side following the Bernard Laporte era when France became a side who used territorial kicking and retention play to far more effect than one had come to expect from French national sides in the past.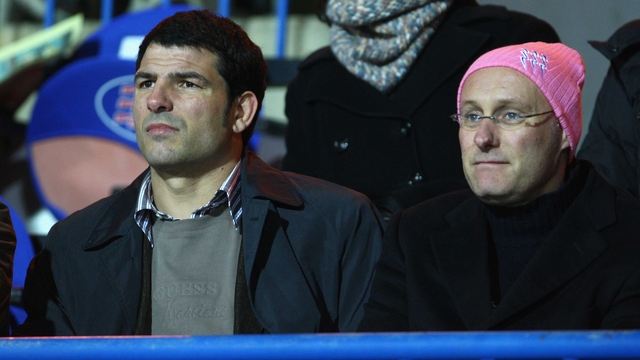 So between 1999 and 2011 France had oscillated between a Laporte team of rigid structure to a Lièvremont side of mercurial tendencies.
Saint-André was tasked with taking the best of both those regimes and melding them into something that could land France two Grand Slams, enough to draw level historically on Grand Chelem terms with England, and win the major tournament that has thus far eluded France, the Rugby World Cup.
2012 was a tough affair for the pragmatic Saint-André as his team struggled to implement his game plan and came apart when under pressure.
France beat Italy with a laboured performance in Paris before stumbling past Scotland in Edinburgh.
Following that they got the fright of their lives when they had to fight back from 17-6 down at half-time to secure a 17-17 draw with Ireland at Stade de France.
The writing was on the wall that the team Saint-André wanted to build was yet to lay secure foundations, and so it proved as England secured victory in Paris, and Wales beat France in Cardiff to secure a Grand Slam.
But after that tentative start, things have begun to come together for this France side. A 23-20 defeat to Argentina at the Estadio Olimpico, Cordoba, in the summer was followed by a 49-10 victory in the second Test in the Argentine Republic.
However, in the autumn internationals, France began to hum, crushing Australia and Argentina, before rounding off the year with a narrow win over Samoa.
The keys to France's improvement
Louis Picamoles has been pivotal to France's improvement. The number eight has been in awesome form in the loose and tackle, and has been the spearhead of a much improved forward effort all around.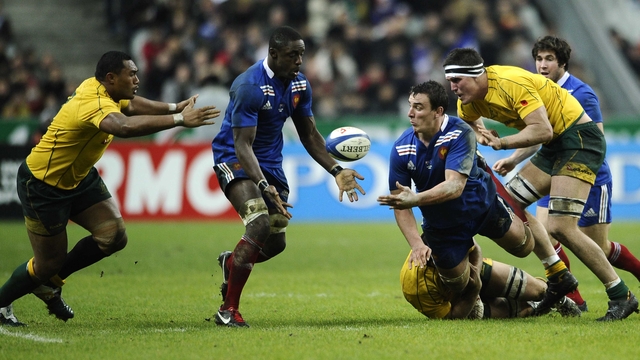 Picamoles has been been breaking from the base of the scrum with power and vigour, ably assisted by Yannick Nyanga's agility at openside flanker.
With that duo combining so well, the France back row looks fearsome. Although Ireland's superb Stephen Ferris, Sean O'Brien, Jamie Heaslip triumvirate will be very keen to challenge their French back row counterparts in the France-Ireland clash at Aviva Stadium on 9 March.
In addition to Picamoles' superb form, the France scrum has moulded into a tight, powerful and disciplined unit over their last four Test matches. Their maul has also become an effective weapon close to the opposition line.
In the wide open spaces, Wesley Fofana appears to be getting better with every game at international level and he's beginning to look like he will be a star of France teams for many years to come.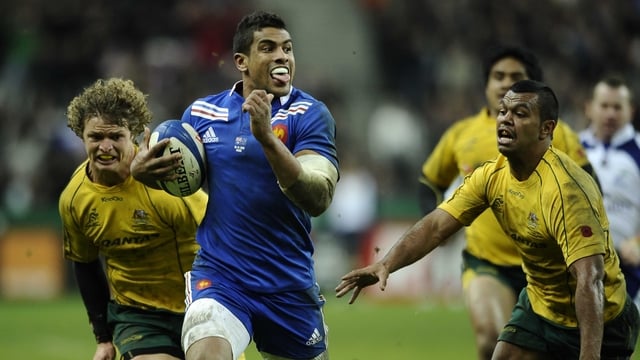 Fofana's lines of running, strength and low centre of gravity mark him out as a player very similar in style to a younger Brian O'Driscoll and his progress will be keenly tracked.
Vincent Clerc is still a superb finisher and Maxime Mermoz and Florian Fritz have solidified a very reliable, yet creative partnership in the centre.
Perhaps the most important ingredient in France's resurgence, however, has been the return of Frédéric Michalak at outhalf.
The recalled Toulon number ten is playing with more confidence than he has done in many years, but is still displaying the creativity that always marked him out as something out of the ordinary. His place kicking looks to be as good as it has ever been and he has been dropping goals for fun. He is earmarked as a potential player of the tournament.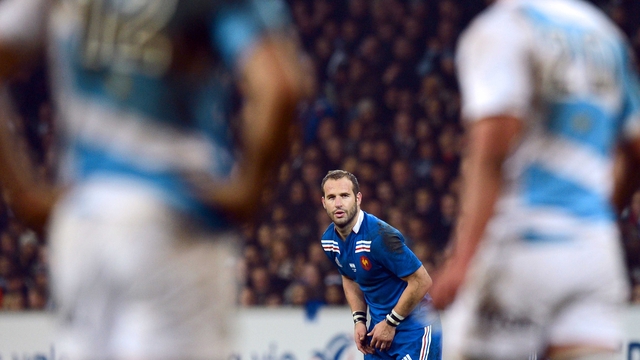 Weaknesses in the last few Tests
However, there have been chinks in France's armour recently.
The Argentines exposed France in midfield in the first half of their November clash, before tired legs meant Los Pumas faded.
But exposing a perhaps soft central defensive underbelly with good lines in midfield is something that Les Bleus' opposition will look to target this spring.
France looked classy in the autumn, but of course they can be beaten.
Samoa put them under plenty of pressure by playing some superb retention rugby in the pack and drawing in the cover, before spinning wide to the flanks.
This will have been noted by the coaching groups of the other five premier European teams. And expect to see this method of attack used frequently, especially in their opening clash against Italy, when the Azzurri will hope to catch Les Bleus cold in the Trophée Giuseppe Garibaldi on 3 February.
France squad:
Forwards: Vincent Debaty, Thomas Domingo, Yannick Forestier, Benjamin Kayser, Guilhem Guirado, Dimitri Szarzewski, David Attoub, Luc Ducalcon, Nicolas Mas, Yoann Maestri, Pascal Pape (captain), Jocelino Suta, Romain Taofifenua, Damien Chouly, Thierry Dusautoir, Wenceslas Laurey, Yannick Nyanga, Fulgence Ouedraogo, Louis Picamoles.
Backs: Maxime Machenaud, Morgan Parra, Frederic Michalak, Francois Trinh-Duc, Mathieu Bastareaud, Jean-Marcellin Buttin, Vincent Clerc, Brice Dulin, Benjamin Fall, Gael Fickou, Wesley Fofana, Florian Fritz, Yoann Huget, Maxime Mermoz.