Ireland will continue to be World Cup also-rans unless the Six Nations adopts a bonus-point system, according to Gordon D'Arcy.
Joe Schmidt's men crashed out of last year's tournament in England and Wales at the quarter-final stage, the eighth time Ireland have failed to make it to the semi-finals.
And ex-Ireland centre D'Arcy believes that trend will continue in Japan in 2019 if the Six Nations organisers don't follow the blueprint set down by the Rugby Championship teams, where the bonus-point system is in place.
England are the only team, in 2003, to have broken the run of southern hemisphere teams claiming the Webb Ellis trophy, a competition that also uses bonus points, awarded for a team scoring four or more tries or losing by seven points or less.
"Introducing a bonus point system to the Six Nations would require a significant change in the northern hemisphere club fixtures and the Six Nations itself but it would prove of enormous value in closing the gap on the southern hemisphere," D'Arcy said in his Irish Times column.
"It would change the way every team approached the game. It would bring the Argentinean blueprint to this part of the world.
"Bonus points, especially in the case of Italy, would give clear reward for continuing to put the same effort into the Six Nations after one or two defeats.
"It remains a compelling competition that is nonetheless detrimental to the progress of northern hemisphere rugby"
"So even outside a World Cup year the southern hemisphere sides are geared up for optimum performance come their major tournament (which, of course, has bonus points).
"We shouldn't really be wondering why there is such a gap in standards.
"The Six Nations only ever, really, gets going in rounds three, four and five. It remains a compelling competition that is nonetheless detrimental to the progress of northern hemisphere rugby."
The former Leinster player admits that a bonus-point system is a long way off and would involve disruption to the fixture calendar.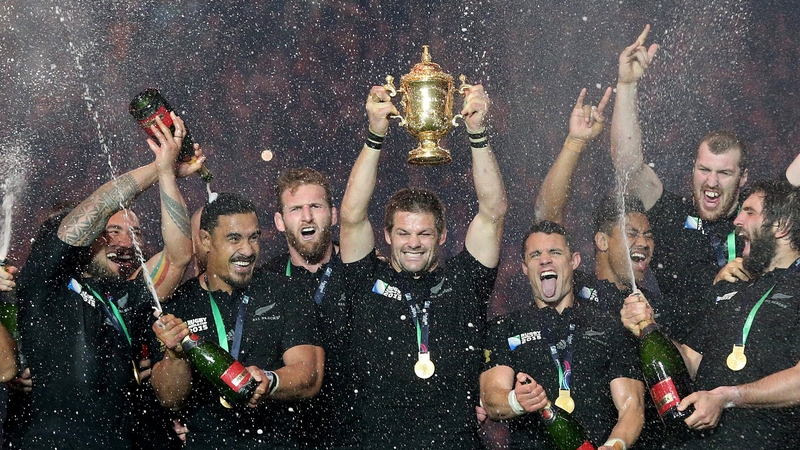 He added: "The obvious flaw in bringing bonus points into the current framework is that every second season a team has three away games and only two at home. So that would have to be addressed by either adding another nation or home and away fixtures.
"But to fail to learn from last year's World Cup would be to accept the same four nations will be back in the semi-finals come Japan in 2019.
"The gap is there and the bonus point system won't close it entirely in just three years, but it would help."