Rory Best backs Ian Madigan's decision to make move to Bordeaux
Updated: Friday, 29 Jan 2016 11:29

| Comments
Ireland captain Rory Best has praised Ian Madigan's decision to move to France in a bid to boost his chances of becoming Ireland's first-choice No 10, but insisted wider fears of an exodus are way off the mark.
Madigan said the "timing was right" to make the move to Bordeaux-Bègles when confirming he will join the Top 14 side at the end of the season, rejecting fresh terms from Leinster to do so.
With Marty Moore set to join Wasps in the summer and the likes of Keith Earls and Simon Zebo being linked with moves away from Ireland recently, concerns of the free-spending French and English clubs luring away Ireland's best talent seemed to harden.
But Ulsterman Best said the culture of players moving more freely is commonplace in other countries and played down fears of a growing trend of Irish stars heading further afield to ply their trade.
"Ultimately Ian Madigan moved because he wants to go and get top-flight rugby," Best told RTÉ Sport. "He's competing against one of the best out-halves in the world [in Johnny Sexton] which is obviously going to limit his game time.
"If there wasn't a fair offer [from the IRFU] then your hands can sometimes be forced."
"He's made a big decision to go away and say, 'I'm going to go a different avenue to try and become Ireland's number one No 10', and credit to that.
"But I wouldn't necessarily say it's a worry. If you look at it across the Premiership and the Top 14, there are a lot more players moving clubs and moving around regularly.
"In Ireland because it doesn't happen very often whenever we get one or two and maybe another one rumoured to go it becomes a big deal."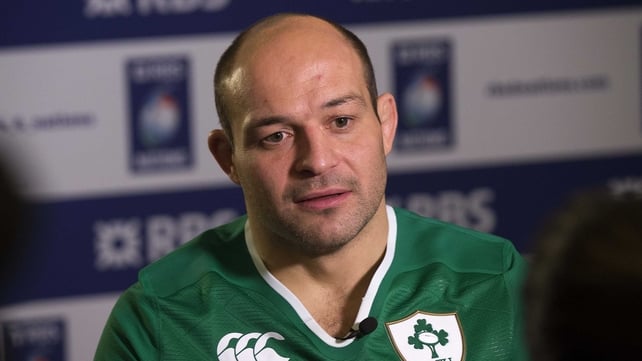 Best admitted that the possibility of heading abroad has been presented to him in the past but said it was never something he's had to consider.
"There's always been around contract time an option that 'this club needs a hooker, or that club needs a hooker', but for me dealing with the IRFU has always been reasonably straightforward.
"They've been fair to me and the way I like to conduct my business is, if they give me a fair offer I want to stay in Ulster and play with Ireland.
"From my point of view it's always gone fairly seamlessly because the IRFU have been good at conducting their business.
"If I get a fair offer, I'm happy to negotiate around that. If there wasn't a fair offer then your hands can sometimes be forced.
"Ulster have been really good to me. From a fairly young age they put a lot of trust in me. They didn't try to sign foreigners in the hooker spot and sort of said to me, 'we're going to trust you to grow into that position and if after a couple of years you haven't, then we'll maybe look'.
"But always being a starter at Ulster has helped me in that I haven't had to search elsewhere to try to find first-team rugby.
Ireland head coach Joe Schmidt named Best as his new captain last week. The 89-time capped hooker is now hungry to lead Ireland to a successful Six Nations, and is hoping the new faces in the squad can seize the opportunity to rejuvenate the team.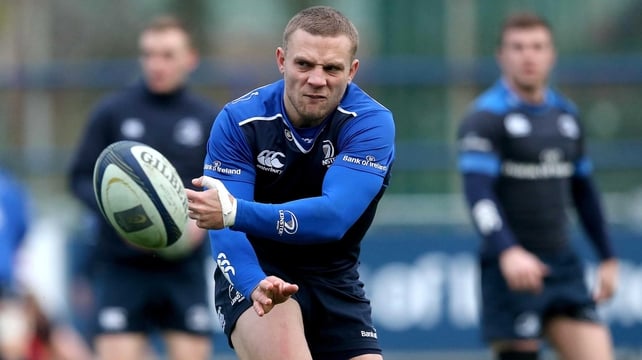 "It was a massive honour for me to be asked to do it and a massive honour to accept it. There's always a bit of a fallout in World Cup years – with people retiring, teams having a shift in focus in trying to build a team for four years' time, there's a few coaches have changed.
"We know every year it's a very tough championship to do well in. It's always a very open championship. You can see the last few years, Grand Slams are few and far between. They're very hard to come by.
"A few people have left and there's injuries but it gives people an opportunity to step up. To be in the squad now with the opportunity of a few new caps in the championship is very exciting. It's exciting for them but it's exciting for us just to see what these guys can do at the top level.
"To lose the World Cup quarter-final [against Argentina] was bitterly disappointing. There's probably been a lot made of the injuries but ultimately it was the start of that game cost us.
"We feel there's a bit to build on there. Whenever you get into a Six Nations, excitement [in the camp] automatically builds.
"We've a really good mix – there's a few guys who are in there for the first time, there's a few guys who've maybe only a handful of appearances in the squad. There's been just a real freshness about having a slightly different squad, and this is a new challenge for us to push forward and challenge in Europe as an international team."