By Tadhg Peavoy
Former Leinster and Ireland prop Reggie Corrigan has highlighted the fact that the Ireland scrum could be in trouble should the frontline props get injured in this RBS 6 Nations, and that Wales will target the Ireland scrum this Saturday.
Corrigan told RTÉ Sport: "It's difficult to say whether the Ireland scrum has improved yet, because we haven't had enough time to analyse it. Certainly in the autumn internationals we were looking at that area closely and looking at new players to see how they'll perform.
"It held up pretty much okay with the frontline players, but once the subs were brought in there were problems at scrum time.
"That's pretty much the story coming into the Six Nations. If we have them we'll be okay, if we lose them we'll be in trouble."
The former loosehead prop also feels that Rob Howley's Wales will target the Ireland scrum as a point of weakness in their clash at Millennium Stadium this Saturday.
"First and foremost, the Welsh will target the scrum. They don't have that many second rows at the moment because of injury, so the scrum is the one set-piece area they probably feel they can do some damage," said Corrigan.
"So, the mindset has to be 'We're ready for battle in this', because it's coming. If I'm coaching the Welsh team, and I'm telling them to target someone it's got to be Mike Ross, who's the tighthead prop.
"I'm going to tell my loosehead and my hooker to work together to try to isolate him and split him away from his hooker and disrupt the scrum on that side.
"Adam Jones is back in the equation and he's an extremely technically sound prop that will strengthen the front row no end. So they can count on him to look after Cian Healy.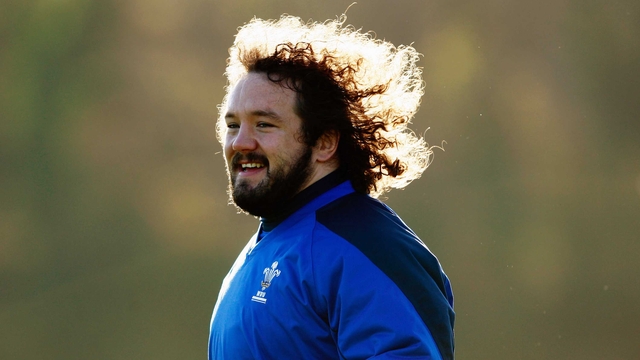 "If that's the case, they can allow the hooker to go with the loosehead and target Ross. If they can take him out, Ireland will be in trouble."
Refereeing of the scrum has become a contentious issue of late, with calls for referees to be given more specific training on how to officiate at scrum time.
Corrigan agrees with those sentiments: "In truth, they [referees] don't really have the knowledge to know which side the scrum should be given to.
"They [referees] don't really have the knowledge to know which side the scrum should be given to" - Reggie Corrigan
"They usually just even it out. They give one to one side, and then even it out with a penalty to the other side. That is the difficulty, and it is difficult for them for them because they haven't played in the position.
"They don't understand the intricacies of who's bringing it down and who's not going in correctly. And it makes it very hard for them."
To counter this lack of understanding, Corrigan advocates specialised scrum training for referees.
He said: "They have to be educated, it's not their fault. You cannot expect them to understand what's going on in there. When I look at a scrum, I can tell who's gone in correctly and incorrectly for the most part.
"You can spot the little things that are going on: shoulders and head might be below the level of hips; backs aren't straight; one prop is not engaging and deliberately allowing the hit to come against him.
"Those small details you gain over time and can spot with experience.
"It does go on, they do analyse games and opposition. I know John Hayes came in for a lot of flack from referees, because they had a preconceived notion of stuff he does. But if they do it for all the games and all the props, you'd say fair enough."
Cian Healy and Mike Ross are Ireland's first-choice props, that much is beyond question. Corrigan feels Ireland have strength in depth at loosehead, but acknowledges that tighthead prop remains a problem area.
"In the loosehead position, it's pretty straightforward, you've got Tom Court and David Kilcoyne battling for the position," said Corrigan.
"Court's done a lot of damage at scrum time at Ulster and he has improved no end. His reputation was very badly damaged in Twickenham last year and unfairly so, because he's not a tighthead prop and it's like writing with your left hand instead of your right, that's the difference.
"He came in for a lot of flak over that. He's got his confidence back playing in the loosehead position.
"Kilcoyne has been a revelation this year. He's really done well for Munster. The reality is he is probably just slightly ahead of Court at the moment and if Cian Healy wasn't there he'd get the nod.
"Tighthead: we just don't know. We really don't know. Declan Fitzpatrick has been injured for a long period of time.
"He did get some runs in the past and seemed to be going okay, but he hasn't been tested at that level.
"Michael Bent: every media and paper and reporter you look at it is talking about the fact the last three, four outings he's been in, he's been in trouble.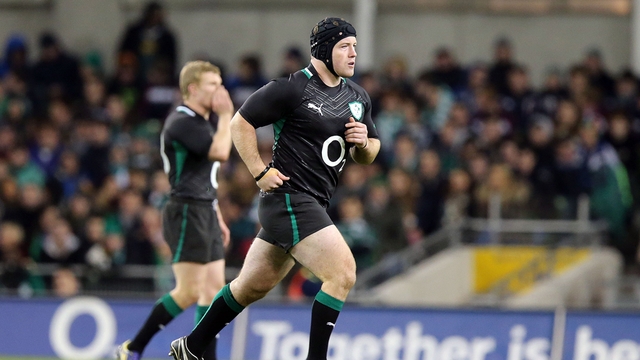 "It's difficult on him, he's been catapulted into the side, brought in from nowhere. Without any real feel for the place and he's expected to come in at tighthead.
"I think what everyone is hoping is that the necessity is not there [to bring in a replacement tighthead]."
Such is the problems in the Ireland scrum that Ireland could be in for a serious grilling at scrum time over the course of the championship.
"Three of the four [teams after the Wales clash] we might struggle against," said Corrigan.
"The Italians: what they lack in skill they make up for in brawn and sheer determination. Historically, and from experience, you come off the pitch having played Italy battered, bruised, and you have scrummaged your ass off.
"They know they have to try gain an advantage in the set piece, because they know their other skills might not be as good as opposition's.
"France put so much time and resources into scrummaging. They actually have a scrum machine in the academy in Paris that was designed and built by an aircraft simulator engineer.
"It re-enacts all the pressures and angles of a scrum in a training environment.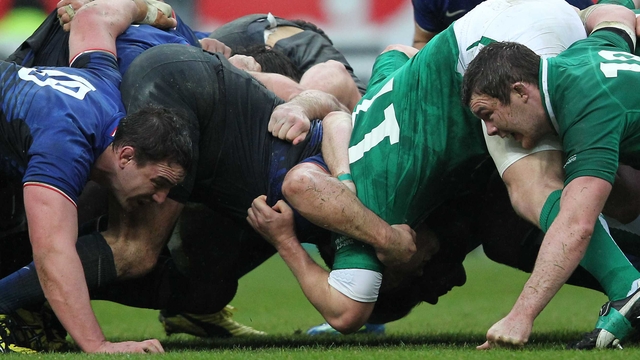 "The props are heroes in France and they love their scrum. You go in against France, all you're going to do all day in scrummage.
"England have gotten very strong. Last year they did a job on us and they'll see this year as another opportunity to gain an advantage on the Irish team.
"The one team we might get some dominance over is the Scottish, they're not that strong in that area."
A lack of props in Ireland has become a major concern at all levels and Corrigan highlights better coaching as the key to solving the conundrum.
"There's only one answer, coaching – simple as that," said Corrigan. "You've got to try to spot players at a young level that have potential, that can come through the system and be brought up as props and widen the net a little bit more.
"Look at back rows with size and turn them into front rows. The resources have to be there to do that.
"I know in New Zealand they had big problems in this area and they addressed the problem by creating the Front Row Factory, basically employing ex-props within the provincial setup and getting them to coach players how to become props.
"It's a lengthy process, it took them a long time to get there, but they're now reaping the benefits of that.
"France had big problems for a long time, with foreign props coming in left, right and centre.
"They also had major issues with neck injuries, at one point they had nine debilitating neck injuries in a season and the insurance companies told them 'We're not insuring you any more, that's it'.
"So they had to address it and they put huge resources into it. Also in England there are specialist coaches too.
"Grek Feek is the scrum coach at national level [in Ireland]. But down throughout the academy system here, it's devoid of the right coaching staff.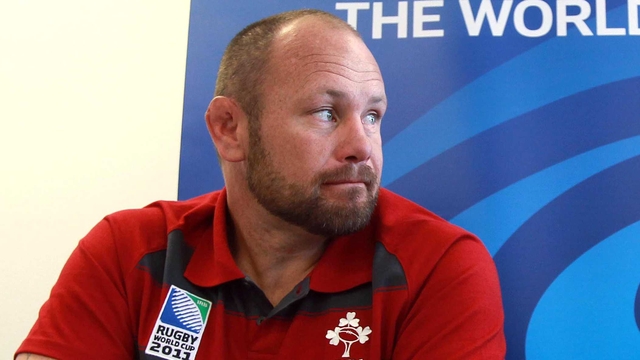 "Twelve months ago after the Twickenham encounter they announced that there was going to be a specialist scrum coach employed.
"That hasn't happened twelve months on, and the question has to be asked: 'Why?'
"Until you address the issue which is the coaching element, and you try to bring the players through, we're going to be in this problem for a while."