Ireland Under-20s will face England in the semi-finals of the Junior World Cup after beating Fiji 38-0 in Auckland.
They qualify as Pool B winners after France lost 13-3 to Wales.
Mike Ruddock's side led 17-0 at half-time thanks to two penalty tries and seven points from the boot of Garry Ringrose.
After the break, Ciaran Gaffney and Conor McKeon both touched down either side of another penalty try.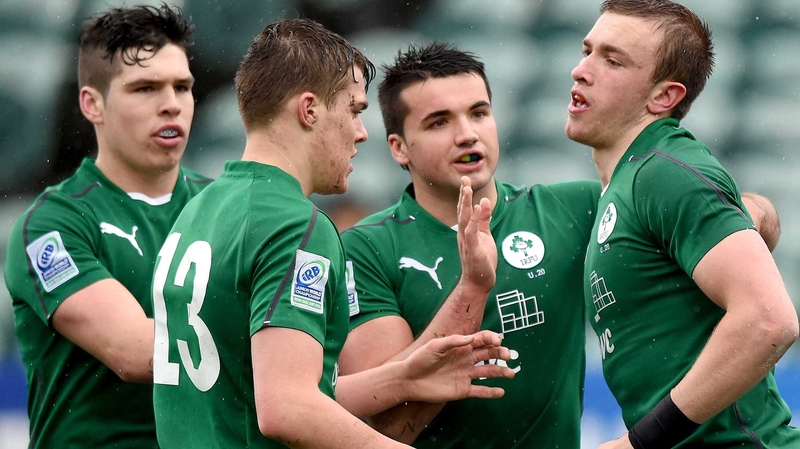 After the game Ruddock told RTÉ Sport: "We had a wounded opponent really, they had had two losses and they're big physical boys and they didn't want to roll over and, in fact, they didn't.
"The second problem we had was the weather was so bad, it was a real lottery all day.
"We were confident of a win but trying to get four tries was a real battle in those conditions.
"We mauled them and scrummed them and we got three penalty tries, it was a big weapon for us.
"We had a battle, we had to build our innings but we got there in the end."
England beat Italy, Australia and Argentina to top their pool.
The semi-final will take place on Sunday morning at 6.05am and will be shown live on TG4 and Sky Sports 1.
South Africa and New Zealand meet in the other semi-final.