By Tadhg Peavoy
Toulon v Leinster, Stade Felix Mayol, kick-off 4.30pm
The clash in the south-east of France is the hardest of the ties to predict. On current form Toulon and Leinster are the two best sides in the tournament and this could easily have been the final if the draw had fallen a different way.
Both XVs are brimming with talent. The Leinster team has no surprises, with injury worries Cian Healy, Jack McGrath, Martin Moore and Brian O'Driscoll all in the 23, meaning that Matt O'Connor's men are more or less full strength for the visit to Stade Mayol.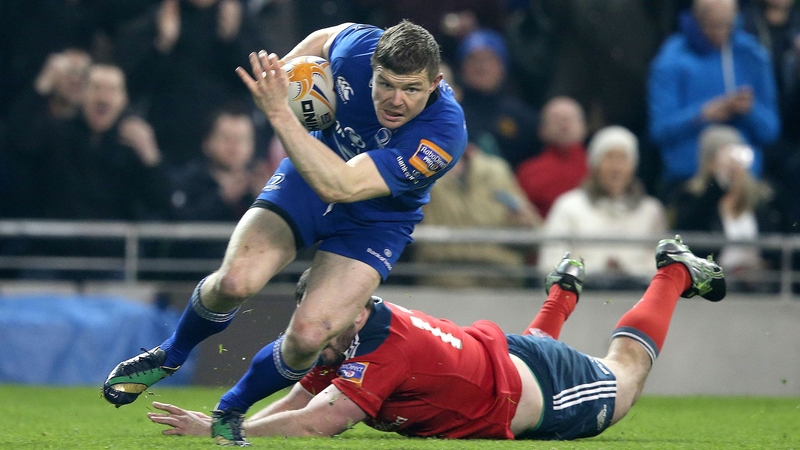 However, home advantage taken into account, Toulon have to rightly be regarded as favourites.
Carl Hayman is the key pillar at three, with Danie Roussouw and Jocelino Suta in the engine room, and the frighteningly good Juan Smith, Juan Fernandez Lobbe and Steffon Armitage forming the six, seven, eight trio.
One of world rugby's all-time greats Johnny Wilkinson lines out at ten, with Matt Giteau, Mathieu Bastareaud, Drew Mitchell and Delon Armitage the fancy Dans out back.
The names say it all: Toulon are quality. But there are most certainly weaknesses to exploit and Leinster will be full well aware of this.
After multiple phases on the back foot, Toulon can be weak defending the channels around the fringes and often leave gaping holes between the ruck and the backline.
Jabbing loose runners down that channel in the green zone is something Leinster are likely to do a fair bit of on Sunday, and the ball carrying of Cian Healy, Richardt Strauss, Rhys Ruddock and replacement Sean Cronin can cause the French side problems.
Toulon like to use their first centre, in this case Matt Giteau, as a strike runner, he'll run direct lines and offload in the tackle to support runners.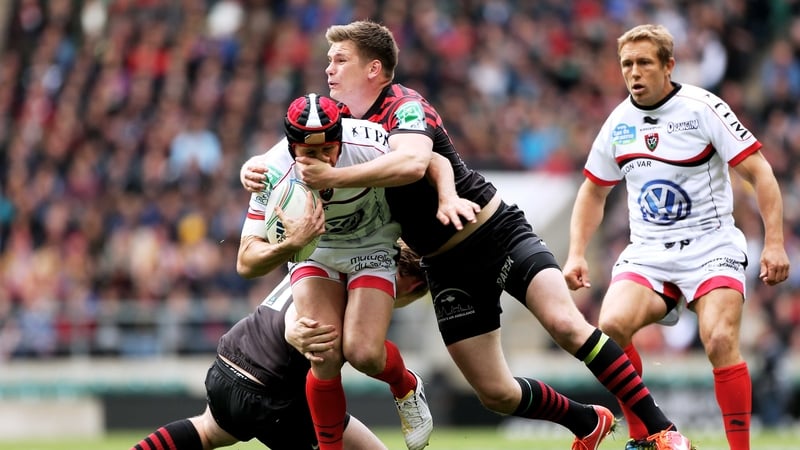 Implementing the choke tackle to stop the offload is the key here, making sure that Giteau can't feed his support.
At that point the breakdown becomes a contestable where Jamie Heaslip and his lieutenants can win crucial ball back in their own '22.
The Toulon defence is excellent and the rush defence they employ, especially at the close of tight games, sucks the life out of opposition attacks.
Exactly what backline moves Leinster have in store are quite correctly under wraps, and against Munster last week one got the distinct impression that O'Driscoll and Co didn't want to reveal too much prior to their trip across the Celtic Sea; this week, they'll need to show much more in terms of pre-planned moves and attempts to shimmy open the defence.
Furthermore, Jimmy Gopperth will need to use the space that Toulon's rush defence leaves in behind the backline.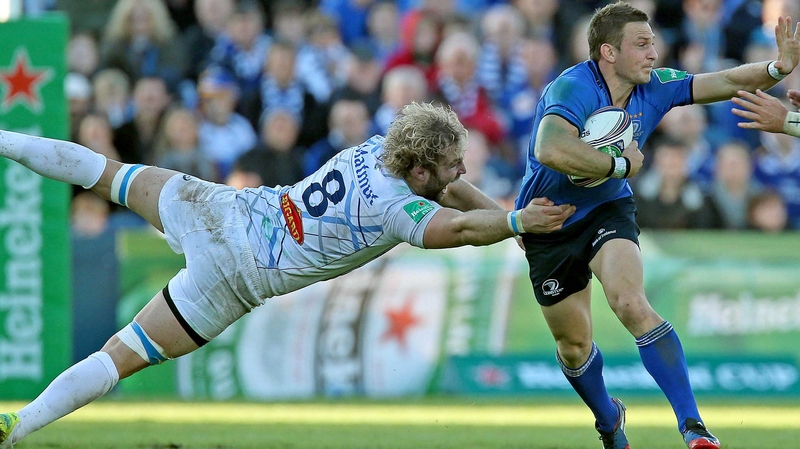 He needs to kick to the corner wisely to gain field position from which Leinster can attempt to stifle Toulon in the manner the Springboks do when in the opposition '22; this will potentially force kickable penalties in that sweet area inside the '10 and 10m in from the touchline.
In almost every position on the pitch there is little to choose between the opposite numbers, and when that is the case, there is usually one factor that is the over-riding decider in a match: mistakes. Whoever makes less of them will win by a point or two.
It's a behemoth of a challenge for Leinster and it will be highly surprising if the game is not there to be won by either side right at the death. But maybe, just maybe, this will be another famous Irish win on French soil.
Verdict: Leinster to win by one
Toulon: 15. Delon Armitage; 14. Drew Mitchell, 13. Mathieu Bastareaud, 12. Matt Giteau, 11. David Smith; 10. Jonny Wilkinson (c), 9. Sebastien Tillous-Borde; 1. Xavier Chiocci, 2. Craig Burden, 3. Carl Hayman, 4. Danie Rossouw, 5. Jocelino Suta, 6. Juan Smith, 7. Juan Fernandez Lobbe, 8. Steffon Armitage.
Replacements: 16. Jean-Charles Orioli, 17. Florian Fresia, 18. Martin Castrogiovanni, 19. Virgile Bruni, 20. Bryan Habana, 21. Maxime Mermoz, 22. Michael Claassens, 23. Konstantine Mikautadze.
Leinster: 15. Rob Kearney; 14. Fergus McFadden, 13. Brian O'Driscoll, 12. Gordon D'Arcy, 11. Dave Kearney; 10. Jimmy Gopperth, 9. Eoin Reddan; 1. Cian Healy, 2. Richardt Strauss, 3. Mike Ross, 4. Devin Toner, 5. Mike McCarthy, 6. Rhys Ruddock, 7. Shane Jennings, 8. Jamie Heaslip (c).
Replacements: 16. Sean Cronin, 17. Jack McGrath, 18. Martin Moore, 19. Leo Cullen, 20. Jordi Murphy, 21. Isaac Boss, 22. Ian Madigan, 23. Zane Kirchner.
Referee: Wayne Barnes.