Pool 5: (Clermont, Leinster, Exeter, Scarlets)
By Brendan Cole
The Heineken Cup has a way of linking teams across seasons.
Leinster and Clermont have been locked in just such a relationship over the last three years, having met in two pool encounters and two superb knockout clashes.
Clermont's return to Dublin and the rematch of last year's semi-final thriller in France are the obvious highlights in the pool and could prove decisive, though the potential impact of Exeter and Scarlets should not be discounted.
For Leinster, with 14 players on the injury list, the pool is a major test of both squad depth and coaching. The number is high, but it is the absence of proven match-winners like Sean O'Brien and Rob Kearney that is of particular concern. And while he is not an injury absentee, the departure of the hugely influential Brad Thorn will hurt in the big matches.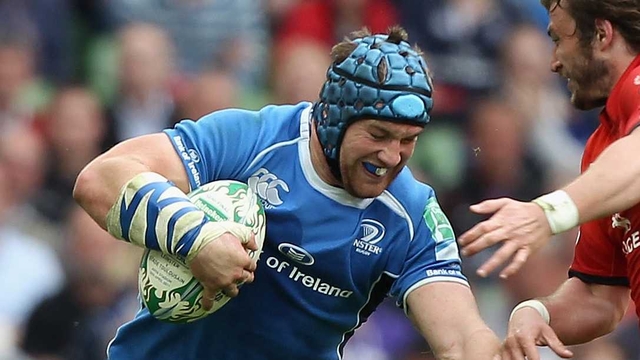 Leinster were fast and tricky enough to dance around Munster in their biggest match of the season to date, but there is a lack of real ball carrying power across the team.
Hooker Richardt Strauss took up the slack against Munster but his impact around the park is likely to be diminished against teams with more powerful tight fives. Leinster's backline is obviously capable of providing front foot ball, but the fear is that they could end up in a familiar situation: a high quality backline that is kept out of the game by teams capable of putting serious pressure on up front.
A lot will depend on two players – Jonathan Sexton at out-half and Mike Ross at tighthead – and on Leinster's ability to outwork their opponents.
For Clermont's part, the squad is as strong as ever with a host of Test quality players, though not much new blood has been added. The best pack will pose a severe problem for any team.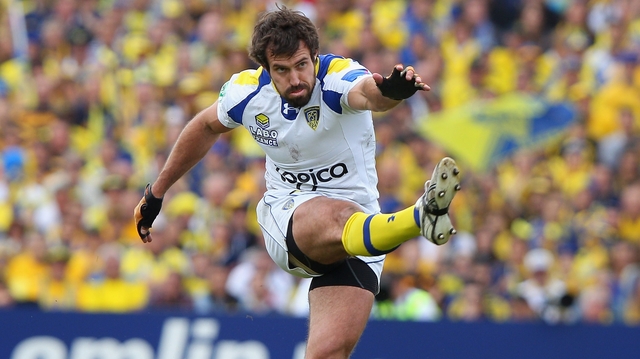 David Skrela and Brock James are still the main out-half options and while both have undoubted qualities, it is fair to say they have let both Leinster and Munster off the hook on occasion in the past.
Clermont continue to be prone to sluggishness and lack of killer instinct.
The key question, as ever, will be the extent to which the big French club will commit to the away trips: they were truly abject the last time they visited Dublin for a pool match.
Clermont's focus this year is apparently good, with the years of underachievement provoking a desire to do everything right in this competition from the first match.
It is in their favour that they are likely to get a flying start to the competition with a home match against Llanelli, with a trip to Exeter their lot for the opening phase.
A win apiece is the likely outcome of the two-match series, though the hope for Leinster is that their naturally higher tempo will see them get an edge on the bonus-point front.
While Exeter have been talked up, the pivotal match for both Leinster and Clermont may ultimately turn out to be the trip to Wales.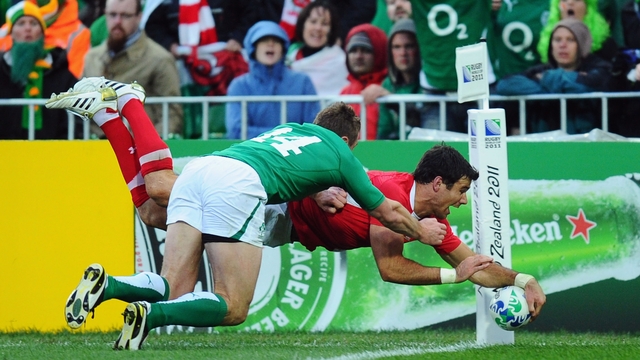 There, Leinster will meet a Llanelli team that is in good form in the Rabo Pro12. The backline is packed with Welsh internationals, though two of the key men, Mike Phillips and Jamie Roberts, are with other clubs. Llanelli still boast plenty of size in the shape of the likes of George North and Jon Davies, and Rhys Priestland's boot and strong passing give them different ways of playing. Their obvious weakness is in the smallish pack.
Exeter could also be a banana skin, though like most clubs stepping up for the first time, the likelihood is that this will be a learning experience for all that Leinster look vulnerable in Round One.
Both Leinster and Clermont could go through with Leinster possibly just sneaking the top spot.
Prediction:
1: Leinster
2: Clermont
3: Llanellli
4: Exeter