By John Kenny
The New Year promises much in what could be a pivotal season for Irish drivers both on the rally roads and on the enclosed circuits.
Irish rallying hasn't been this strong on the international stage for quite some time and there is an exciting year in prospect.
Dungannon's Kris Meeke (below), partnered by Killarney co-driver Paul Nagle, has stepped up into the works Citroen to compete in the World Rally Championship (WRC) and the pairing have already shown what they are capable of by taking third place in the season opening Monte Carlo Rally.
The French manufacturers, who won nine WRC titles in a row with the all-conquering Sebastian Loeb, only won one round last year as they ceded the title to Volkswagen.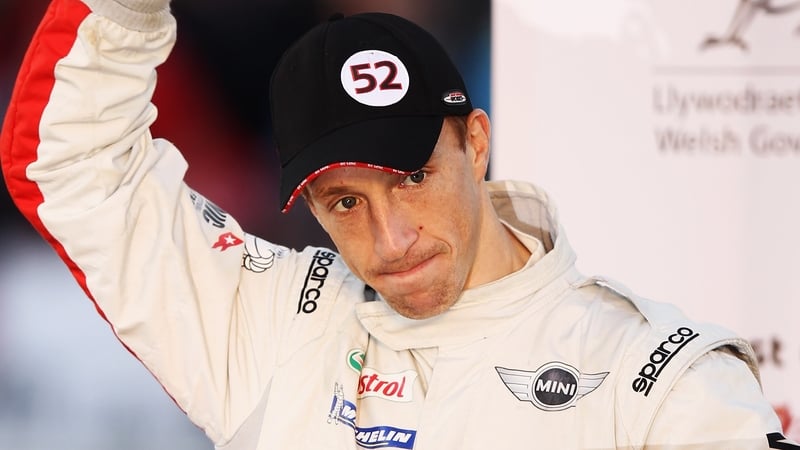 In an effort to redress that imbalance, Citroen have brought in Meeke, who was a guest on two WRC rounds for the team in 2013, to compete with team-mate Mads Ostberg in the DS3 this season.
It has certainly started well for Meeke, but it won't be easy for Citroen in their persut of Volkswagen and world champion Sebastian Ogier in 2014.
Waterford's Craig Breen (below), who Nagle co-drove for early last year in the European Rally Championship (ERC), will compete in the new Peugeot 208 on the ERC this season.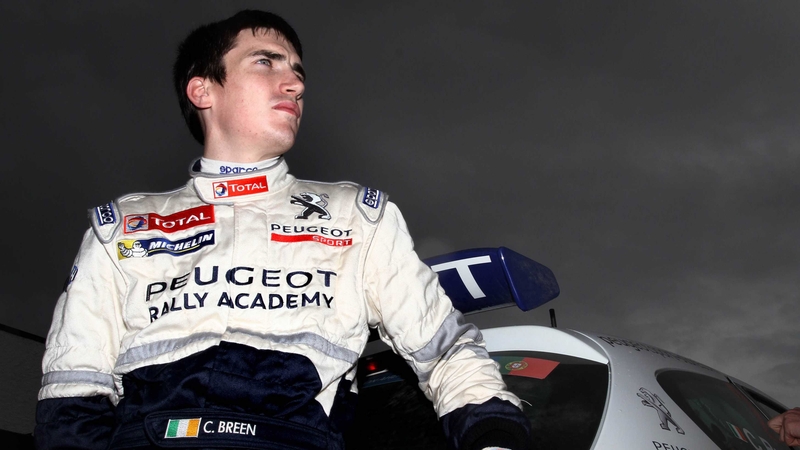 Breen finished third overall in the series last year in a 207 having only raced in selected events and remains a test and development driver for Peugeot.
Irish fans will see Breen in action at the Circuit of Ireland over Easter as it is a counting round of this year's ERC competition.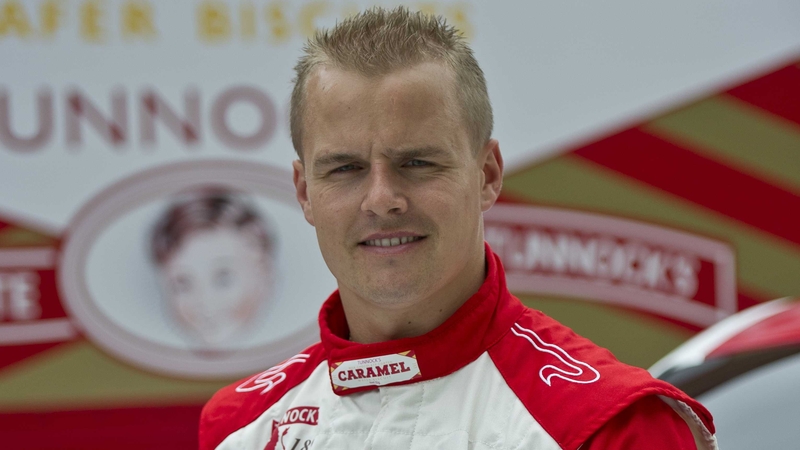 Dubliner Robert Barrable (above) was a late entrant for the Monte Carlo Rally, but he drove brilliantly to take 13th overall and third in the WRC2 class in the Ford Fiesta R5.
Monaghan's Daniel McKenna, last year's Motorsport Ireland Young Rally Driver, had a very successful season in the British Rally Championship (BRC) in 2013, where he won the two-wheeled category in his Ford Fiesta R2.
McKenna also won the Pirelli end of season shootout which entitles him to compete for free in the 2014 BRC in a Citroen and he will be amongst the favourites to become only the third Irish driver to lift the BRC crown after Billy Coleman and Keith Cronin.
Cronin himself just missed out on winning the WRC3 category of the world championship last year, which would have given the Cork driver a free drive in WRC2.
Cronin brought the WRC3 series to the final round, just losing out to overall champion Sebastian Chardonnet on countback and as yet his plans for 2014 are unknown.
Killian Duffy from County Mayo was co-driver to Qatar's Abdulaziz Al Kuwari in WRC2 last season where the pair finished second to ex-Formula One driver Robert Kubica in their Ford Fiesta. It is likely the pair will continue in the class in 2014.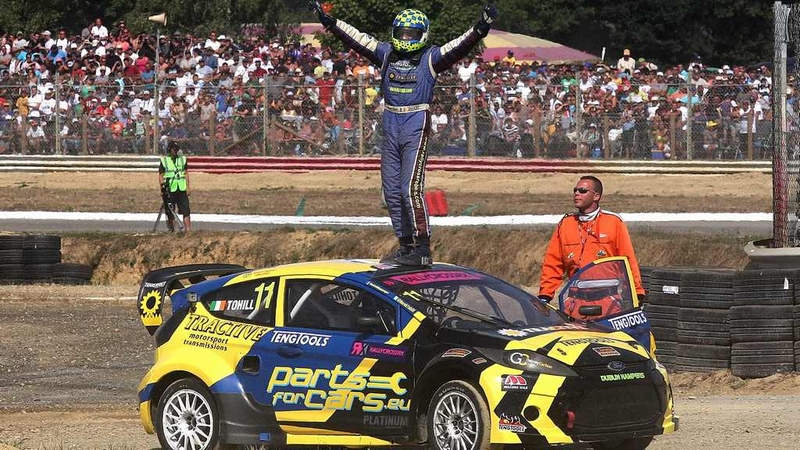 Dubliner Derek Tohill (above) had another remarkable season in 2013, after taking his Ford Fiesta to overall victory in the Touring Car class of the European Rallycross Championship.
His second ERC class success led to a test in a four-wheeled drive VW polo and Tohill's intention is to compete in the newly formed World Rallycross Championship this year.
In circuit racing, Ashbourne's Peter Dempsey (below) competed for two teams in Indylights in 2013, winning a dramatic Freedom 100 at the Brickyard in Indianapolis.
Dempsey hopes to compete in the Indycar series in 2014 and has already tested a car in the US equivalent of Formula One. It is likely that he will compete in the world famous Indy 500 later this year.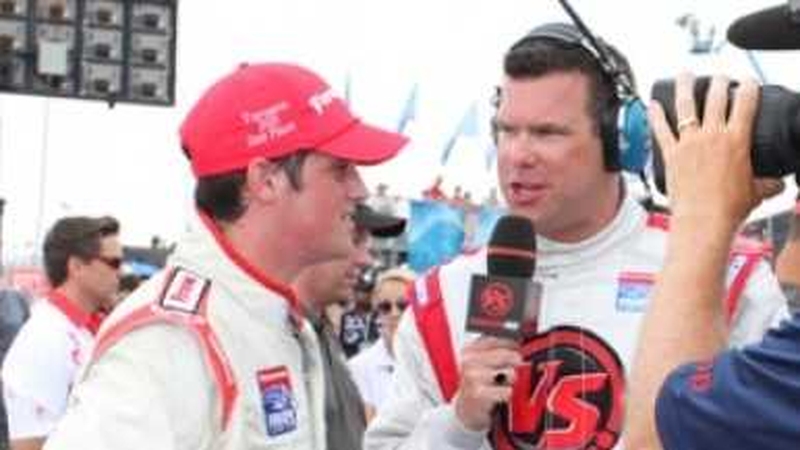 Árón Smith (below) is, like Dempsey, a former Irish Young Racing Driver of the Year winner, who continued to compete in the British Touring Car championship (BTCC) in 2013, where he finished ninth overall in his Airwaves Ford Focus. The Dubliner will almost certainly stay in BTCC in 2014.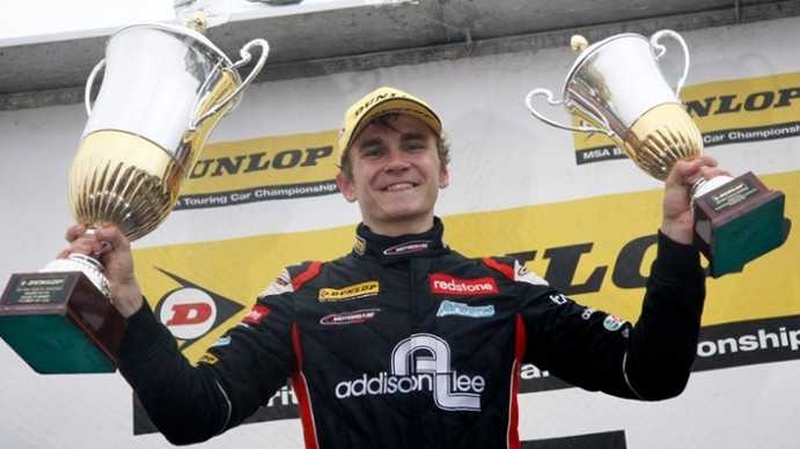 Belfast's Charlie Eastwood (below) was the Florida Winter Tour Champion and European Rotax Euromax Champion in 2013 and has just signed to the Irish Douglas Motorsport team to contest the British Formula 4 series in 2014.
At Sportscar level, Matt Griffin, Adam Carroll and Damien Faulkner will be looking forward to what they hope will be a successful 2014.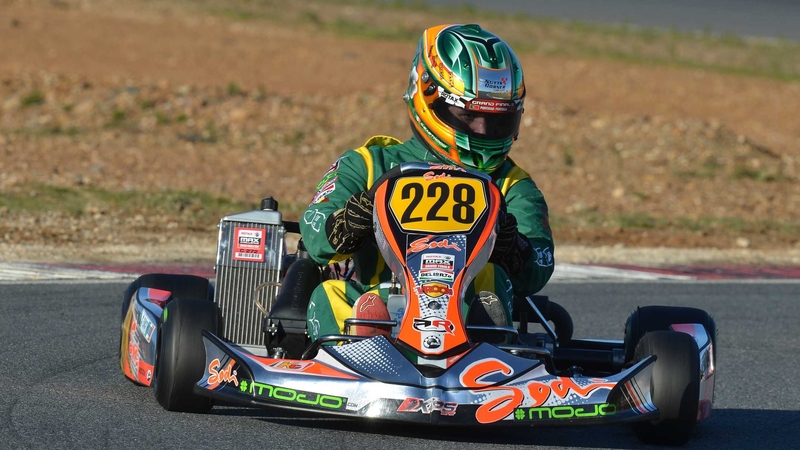 Griffin powered his Ram Racing Ferrari to a lights-to-flag victory in the 3 Hours of Paul Ricard race last year and in addition, the team wrapped up the European Le Mans Series GTE Team and Driver championship titles.
Faulkner has landed a seat in the TUDOR United SportsCar Championship and has a two-year deal in place with the new GB Autosport team, which will run a Porsche 911 GT America in the series' GT Daytona class.
The Donegal man won twice in 2013 in the American Le Mans Series' GTC class, the one-make for now-obsolete Porsche GT3 Cup cars, co-driving with Ben Keating at TRG.
Greg Murphy's LMP2 Sportscar Murphy Prototypes continued to shine on the International Sportscar scene, competing at Le Mans and winning the final round of the 2013 European Le Mans Series the 3 Hours of Paul Ricard. He will continue to back his Sportscar team on the Le Mans scene in 2014.
There is also a host of young Irish drivers who will compete in the Formula Ford class both in Ireland and Britain.
Kevin O'Hara, Stephen Daly and Jonny Mullen should be to the forefront, as will Dubliner Niall Murray, the 2013 Motorsport Ireland Young Racing Driver of the year who escaped a potential six-month ban and will be favourite to win the newly formed Mondello Park Formula Ford championship in 2014, driving the Motorsport Ireland backed 1600 car.