Ryder Cup 2012 - The US Team
Updated: Thursday, 27 Sep 2012 19:57

| Comments
by Ed Leahy
The US have only one Ryder Cup victory in their last five attempts, so will be anxious to ensure the trophy returns Stateside at the end of the singles on Sunday.
The Americans were victorious the last time the event was played on home soil at Valhalla and they could easily be going into this event as holders if it wasn't for Graeme McDowell in Wales, who edged Europe to a 14.5 to 13.5 victory.
On paper, otherwise known as the world rankings, the American side should be clear favourites as eleven of the team sit in the top 17, with Jim Furyk the worst ranked at 23rd.
But the pressure of regaining the trophy on home soil, coupled with the fact that there are four rookies in the side, proves that this year's tournament is as evenly matched as the nail-biting Ryder Cup in 2010.
Tiger Woods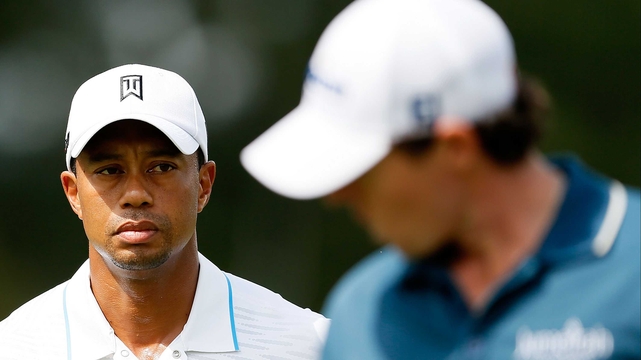 While all American eyes are watching Rory McIlroy, the European attention will focus primarily on the current world number two, Tiger Woods.
Woods' problems on and off the course have been well documented over the last couple of years, however, the 14-time major winner has gone from strength to strength over the past twelve months.
And it is no coincidence that Woods' return to form arrived in Australia at the end of the year in the Presidents Cup, the alternative Ryder Cup where the USA take on the rest of the world.
Woods has not always played his best golf at the Ryder Cup, but it is a tournament and format that he loves and you only have to look back at his last match in Wales, where he demolished Francesco Molinari, to see what he is capable of in this form of the game.
Bubba Watson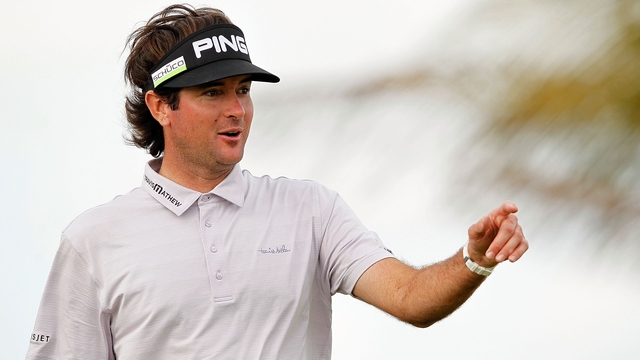 Arriving at his second Ryder Cup, Bubba Watson comes with the tag of Masters champion following his sensational play-off victory over Louis Oosthuizen at Augusta in April.
Form has been average since the Masters as Watson focused on family matters as he and his wife adopted a baby shortly after landing the Green Jacket.
Watson is one of the most unique golfers in the game playing a brand of the game that can only be described as Bubba-golf.
Rarely does Watson hit a ball straight with huge fades and draws making him one of the most entertaining golfers to watch. And he hits the ball a very long way. You've guessed it; he calls it Bubba-long. Watch out for the pink driver and many 300-yard plus drives.
Jason Duffner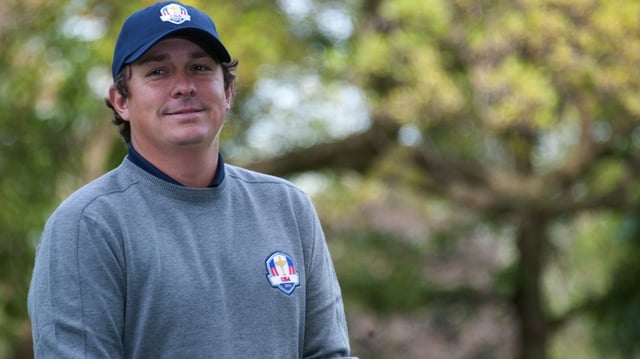 A bit of a journeyman golfer up to the 2011 PGA Championship, Duffner has since been one of the most consistent players in the game.
The 2011 PGA was his for the taking before a disastrous finish handed the major to Keegan Bradley. Duffner, to his credit, appeared unperturbed by that meltdown and has maintained good form over the past twelve months.
In fact, nothing appears to faze the American as he plays golf showing little or no emotion whether he sinks a fifty-foot eagle putt or triple bogeys a hole.
This is Duffner's maiden Ryder Cup and it will be interesting to see how the 35-year-old takes to this form of the game as well as playing within a team. Watch out for his pre-shot routine; they don't call him the waggle man for nothing – just don't try and copy his unique action.
Keegan Bradley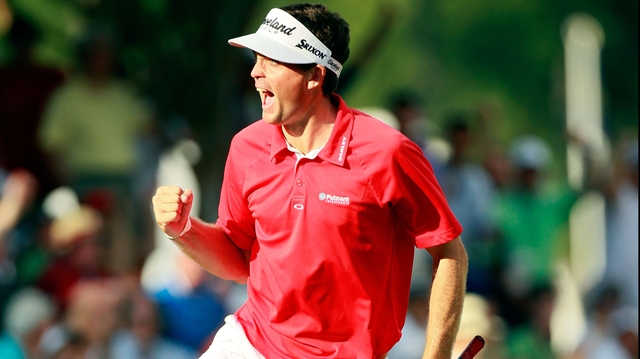 Massachusetts native Bradley announced himself to his long-lost relatives at this year's Irish Open in Portrush. Bradley failed to make the cut up north but he appeared to really take to the Irish, and vice versa, and should return in future years.
Bradley finally stepped out of the shadow of his six-time major winning auntie Pat Bradley by securing a major at his first attempt, beating Jason Duffner in a play-off at the 2011 PGA Championship.
He followed up that victory with another at this year's WGC Bridgestone Invitational, which cemented his place at this year's Ryder Cup, where he will make his maiden appearance.
Bradley is one of several USA players who have a very unique pre-shot routine – it's hard to watch his to-ing and fro-ing but you have to admire his passion for the game. Expect Mr Bradley to get very involved in the hometown atmosphere.
Webb Simpson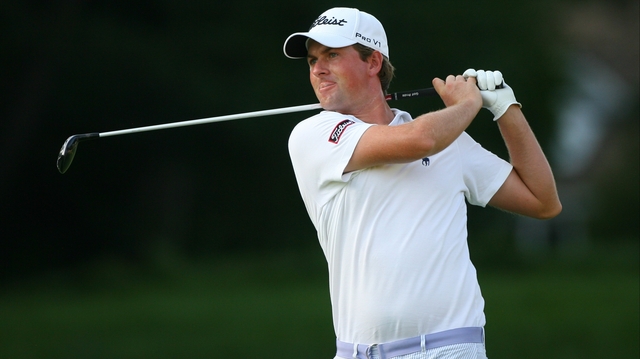 Another rookie in the USA ranks, Simpson can already call himself a major champion, edging out Graeme McDowell in this year's US Open.
Simpson announced his arrival on the PGA Tour with two victories in 2011 and seems to be very comfortable with his position in the higher echelons of the golfing fraternity.
The 27-year-old skipped this year's Open Championship to remain at home for the birth of his first child.
Although Simpson has no Ryder Cup experience, he was part of the victorious Presidents Cup team, where he played five matches with three wins under his belt. A very solid and stylish player, Simpson can be frustrating to watch as he likes to take his time before playing a shot.
Zach Johnson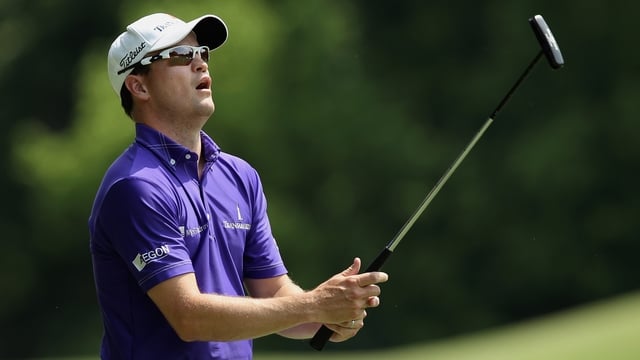 The 2007 Masters champion returns for his third Ryder Cup, thanks to two victories on this year's PGA Tour. Johnson won the Crowne Plaza Invitational in May and followed it up with another victory at the John Deere Classic in July.
Johnson's last match at the Ryder Cup was a 3&2 victory over Padraig Harrington at Celtic Manor in 2010.
An experienced matchplay golfer, Johnson is very consistent especially with his iron play, despite the fact that his driving distance is well down the PGA list.
Matt Kuchar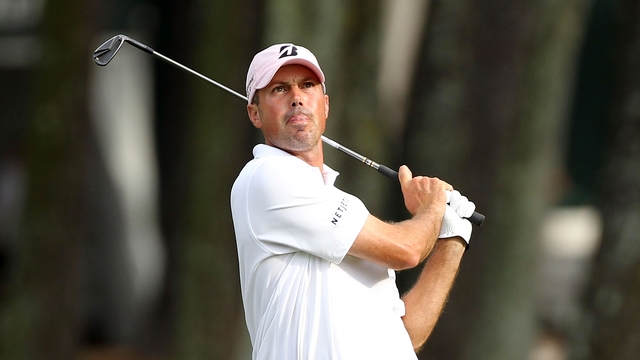 Another player who is not very long off the tee, Kuchar is one of the most consistent players on the PGA Tour. Victory in this year's Players Championship and top ten finishes in all four 2012 majors have pushed Kuchar right up the world rankings.
Kuchar made his debut at the 2010 Ryder Cup, gaining two points from four matches played but was unlucky to be matched up with Ian Poulter, who hammered him 5&4 in the singles.
Kuchar's swing would not be the most aesthetic in the golf world but his consistency will make him very difficult to beat.
Phil Mickelson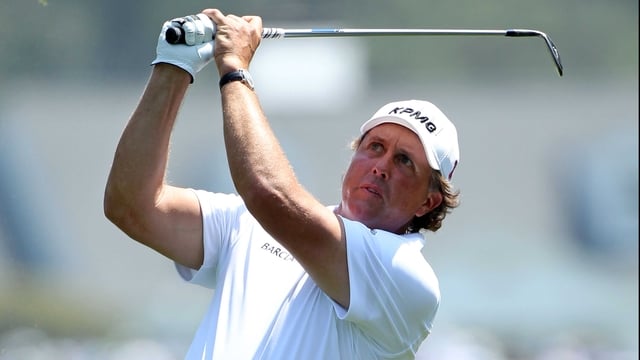 The California native will make his ninth consecutive Ryder Cup appearance at Medinah and did not have to rely on a captain's pick after finishing in the final qualification spot on the USA ranking, where only eight golfers gain automatic Cup places.
Mickelson is the most popular golfer in America so whoever comes up against Lefty on his own patch will need to be at their best and be prepared for a hostile atmosphere.
Not always the best partner in this form of the game, due to his cavalier approach to driving the ball, Mickelson ends up with the odd wayward tee shot or three.
But the four-time major winner's genius is his short game and there is no one better at scrambling a result from even the most difficult of lies. Mickelson's wedge play around the green is reason enough to tune into this year's event.
Dustin Johnson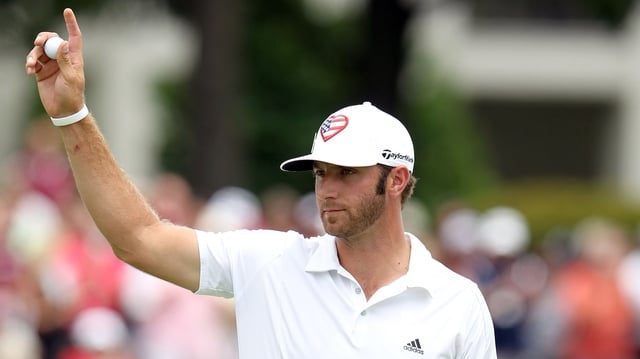 ?Just missing out on the automatic qualification places, Johnson was considered a virtual automatic pick for the captain's four choices.
Johnson hits the ball a mile and will win many holes on the basis of his driving alone.
But with the extra length comes big risks, and Johnson has been known for messing up on the biggest stage following his meltdown in the 2010 US Open, where he led going into the final round, while he was also in contention at the 2011 Open Championship before he smashed his second at a par five on the back nine out of bounds.
This is Johnson's second Ryder Cup having played in Wales in 2010. Johnson played four matches but only returned one point, a 6&4 singles win over Martin Kaymer.
Jim Furyk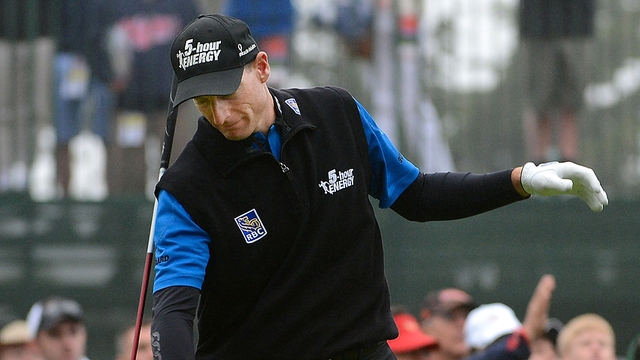 ?Like Phil Mickelson and Tiger Woods, Furyk is a US Ryder Cup veteran as he embarks on his eighth consecutive Ryder Cup. The 2010 FedEx Cup winner had to rely on a captain's pick this time around but has hit form at the right time with an impressive showing at the season-ending Tour Championship.
Furyk is another of the American team with a home-grown swing, but his whipping style has proved very successful over the years and has a major victory under his belt after winning the 2003 US Open.
He finished fourth in this year's US Open and lost out in a play-off in the Transitions Championship but finished the year without a victory.
Brandt Snedeker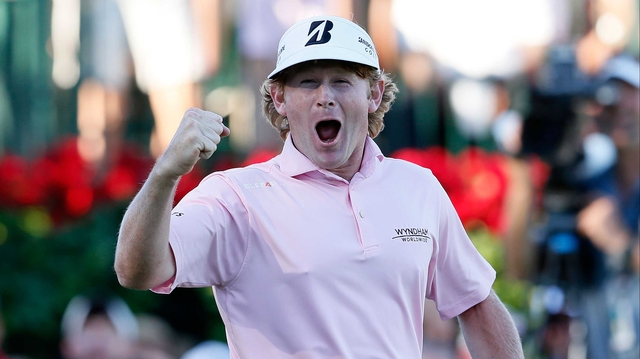 Bizarrely the 2012 FedEx Cup champion needed a captain's pick to make this year's Ryder Cup team. As well as winning the Tour Championship, Snedeker also landed the Farmers Insurance Open and finished third at the Open.
The American came to Europe to play in the Volvo Match Play championship and reached the quarter-finals, going out to eventual winner Nicolar Colsaerts.
Snedeker is another who looks a bit uneasy over his shots but wastes no time once he sets up. A Ryder Cup rookie, but expect Snedeker to hit the ground running once play starts on Friday.
Steve Stricker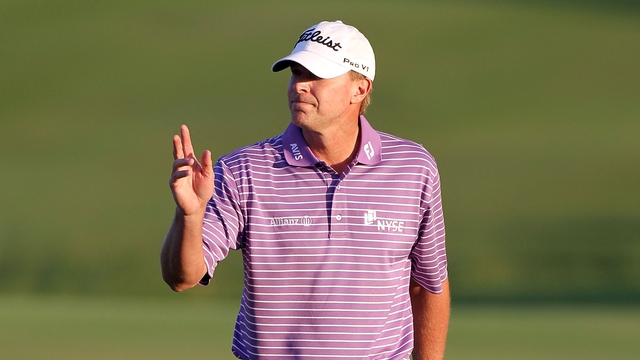 Another who had to rely on the captain for a place in this year's team, Stricker was always going to be picked due to his relationship with Tiger Woods as the two really enjoy playing together (three times in 2010).
A consistent performer, Stricker is one of the world's best from within 100 yards and his putting ability will ensure than any European player will be made to work for every hole.
This is Stricker's third consecutive Ryder Cup appearance and won three out of four matches at Celtic Manor, including a 2&1 win over Lee Westwood in the singles.