Curtis Strange will the first man on the phone to congratulate Justin Rose if the Englishman manages to match his achievement of winning back-to-back US Open titles at Pinehurst this week.
Despite the best efforts of the likes of Ernie Els, Tiger Woods and Rory McIlroy, Strange remains the last player to win successive US Opens in 1988 and 1989.
And before the former Ryder Cup captain achieved the feat, Ben Hogan had been the last man to do so in 1950 and 1951, with the first of those wins coming - like Rose 12 months ago - at Merion.
"You can go the obvious reasons - it's a year removed, a different golf course," Strange said on Monday when asked why his accomplishment had proved so hard to match.
"The talent level has always been deep. You have to be in the right form at the right time, be fortunate. You can play well and still lose. I think the longer it goes the more fortunate I realise I was.
"I'd say you can play well and still not win and I was a bit fortunate the second time, with Tom Kite not playing well on Sunday (Kite held a one-shot lead over Scott Simpson after 54 holes at Oak Hill but slumped to a closing 78).
"It's a tough game and a lot of moving parts, on the toughest test we have in golf outside of the Open Championship."
"You have to be in the right form at the right time, be fortunate"
Strange insists he will not be hoping Rose does not come out on top on Sunday, making reference to the way the Miami Dolphins are always mentioned whenever anyone threatens to match their 'perfect season' of 1972.
"I'm not a Miami Dolphins-type person, I'm not rooting against him," added Strange, who carded 15 straight pars before a birdie on the 16th in his final round in 1989. "I'm not drinking champagne Sunday night.
"And I've also said, if Justin would happen to do it this year, that would be the first phone call. That would be fantastic.
"When I did this, I didn't know Ben Hogan was the last back to back, because nobody expected me to do it. It hadn't been done in so long. Jack (Nicklaus) and Tom (Watson) and Lee (Trevino), all the greats didn't do it, so nobody wrote about me possibly doing it.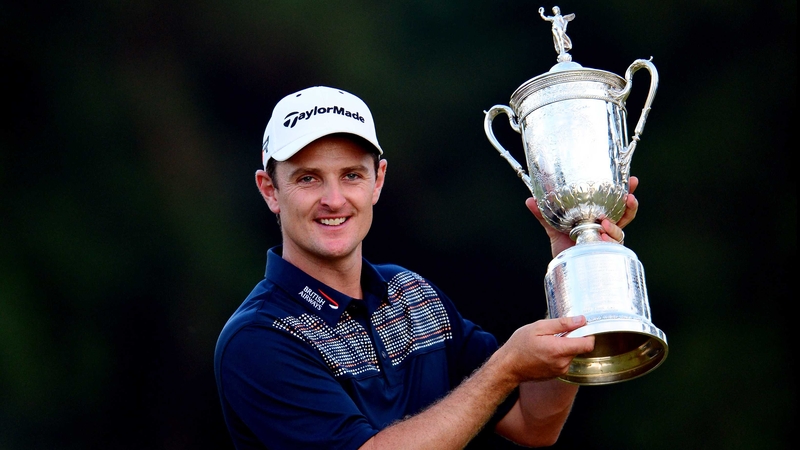 "The first time I saw it written that week was Saturday morning in the paper, when I had the lead. I think probably the first time it came up was probably Friday night in the press room, but I didn't think much of it.
"And then I didn't play well on Saturday, so I was three behind. So there wasn't anything written on Sunday morning. I played well on Sunday and prevailed, but there wasn't a lot written that week. And then after the fact there was a lot written. Then they thought, if I could do it, it can be done a bunch in the future!
"So do I want to see somebody do it? Not particularly. But I'm not rooting against somebody. Justin will hear from me, like it or not - not that he really cares. If he wins back to back, he doesn't care if I call or not."