The Ladies Gaelic Football Association is set to usher in a new era in Gaelic games technology with the introduction of the RefCam.
At the launch of the 40th TG4 Senior Ladies Football Championship, it was announced that the station will pilot the new equipment - a head mounted unit with a camera - this season starting with the Senior Championship Qualifier on 27 July.
The picture will be available live to the viewer at home to give a refs-eye view of the action.
This year's Championship has already gotten off to great start with Kerry reinforcing their credentials by giving Cork their first taste of defeat in Championship football since 2010
The two sides met again in the Munster Final on Saturday and it was the Kingdom that again emerged victorious preventing Cork from recording a ten-in-a-row.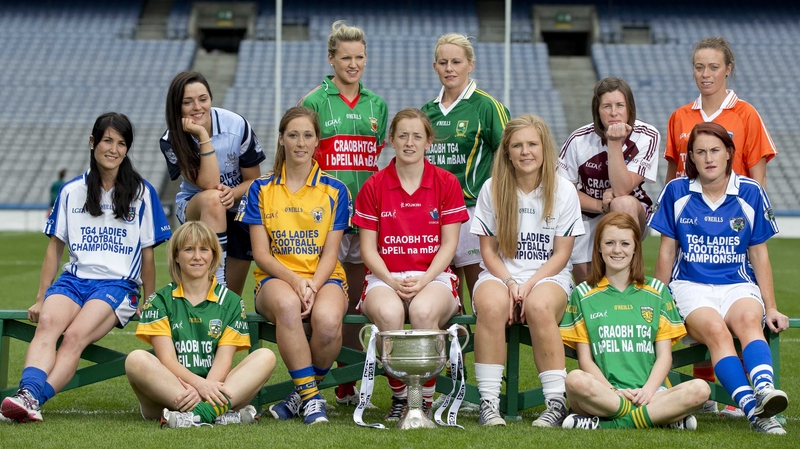 In the west, Galway and Mayo will both be hoping to make progress through the Championship but the momentum will be with Tribeswomen, who overcame their old rivals in the Connacht final retaining their provincial crown.
Monaghan have been touted as the team to break the Rebels' dominance in recent years and will hope to launch their campaign on the back of their Ulster title win over Tyrone.
2010 All-Ireland Champions Dublin have endured some difficult years in recent times but they have shown signs of a return to their form of three years ago and after reclaiming the Leinster title they will now be eyeing a return to Jones Road in September.
The draws for the first qualifying round of the TG4 All Ireland Championships have also taken place.
In the Intermediate Championship, Antrim have been drawn to play Leitrim with the winner joining Wicklow, Limerick and Cavan in round 2.
The TG4 Senior Round 1 qualifier draw saw Westmeath drawn to take on Donegal and Clare will play Kildare.
Both matches will take place at a neutral venue on 27 July.
Armagh and Laois received a bye to Round 2 and they will join the Round 1 winners where they will be drawn to play against the provincial runners-up.
TG4 LADIES FOOTBALL CHAMPIONSHIP 2013
Saturday 27 July: TG4 Senior Championship Qualifiers
Round 1 Game 1: 2:30pm Game 2: 4:15pm
Saturday 10 August: TG4 Senior Championship Qualifiers,
Round 2 Game 1: 4:15pm Game 2: 6:00pm
Saturday 17 August: TG4 Senior Championship Quarter Finals
Game 1: 4:15pm Game 2: 6:00pm
Saturday 24 August:TG4 Senior Championship Quarter Finals
Game 1: 12:30pm Game 2: 2:15pm
Saturday 31 August:TG4 All Ireland Senior & Intermediate Semi Finals
Intermediate Semi-Final at 2:15pm Senior Semi Final at 4:00pm
Saturday 7 September: TG4 All Ireland Senior & Intermediate Semi Finals
Intermediate Semi-Final at 2:15pm
Senior Semi Final at 4:00pm
Sunday 29 September: TG4 All Ireland Finals (Junior, Intermediate & Senior)
Junior Final: 12:00pm,
Intermediate Final: 2:00pm,
Senior Final: 4:00pm