Hurling weekend: Battle to avoid the drop heats up
By Jackie Cahill |
Updated: Thursday, 10 Mar 2016 16:31

| Comments
It's now ten successive Allianz Hurling League victories for Waterford, a run stretching back to last year's Division 1B campaign.
The Déise hope to make it 11 on the spin when they welcome Dublin to Walsh Park on Sunday but battles elsewhere dominate the Division 1A agenda this weekend.
Defeat for Cork at home to Kilkenny on Saturday night would condemn them to a relegation play-off and Galway host Tipperary in a crucial clash, with potentially dire consequences for the losers.
In Division 1B, it's a straight fight for promotion between Munster heavyweights Limerick and Clare ahead of the final two rounds of fixtures.
Allianz Hurling League Division 1A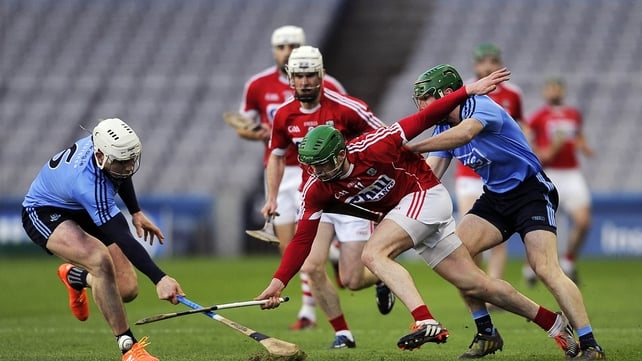 Saturday 12 March
1900 Cork v Kilkenny, Páirc Uí Rinn
Sunday 13 March
1400 Waterford v Dublin, Walsh Park
1400 Galway v Tipperary, Pearse Stadium
The weekend's Division 1A action gets underway at Páirc Uí Rinn on Saturday evening, with hosts Cork knowing that anything but victory against Kilkenny will see them in a relegation play-off.
Tipperary's 2010 All-Ireland-winning captain and six-time All-Star Eoin Kelly is expecting a big performance from the Rebels as they wear commemorative 1916 jerseys.
"I'm expecting more out of Cork against Kilkenny than what we've seen from them so far in the League," he told RTÉ Sport.
"We might have said that before Cork played Dublin last weekend and there could be a difficult path ahead for them.
"It's Kilkenny followed by Tipp, then a possible relegation play-off, maybe against Tipp again, and then it's Tipp in the Munster championship.
"On their home patch, Cork need to show a bit of fire and that's what I'm expecting from them.
"I still expect Kilkenny to win the game but Cork will be looking for a performance and to have a cut at the opposition, which we haven't seen from them so far.
"Kilkenny manager Brian Cody will want to keep the foot firmly on Cork, their traditional rivals, and a Kilkenny win will guarantee a top-four finish.
"If Cody could finish the League tomorrow morning without any more serious injuries, he'd be happy with that.
"They've been dealt two massive blows with Richie Power's retirement and Ger Aylward's [cruciate] injury and he doesn't need any more injuries to key men.
"Cody always looks for attitude and he's got that with the likes of Robert Lennon and James Maher coming in and doing well.
"Cork to Brian Cody is a massive game and he won't be holding back."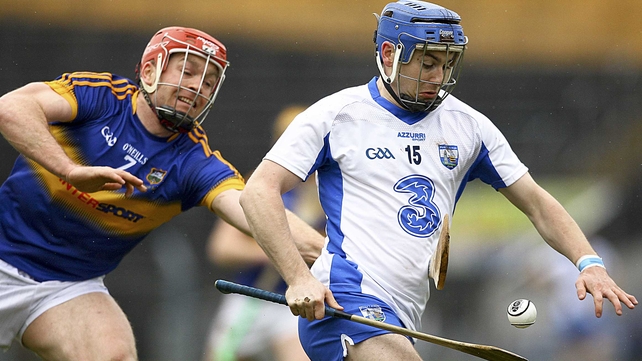 On Sunday, Waterford welcome Dublin to Walsh Park and Kelly believes that Derek McGrath's table-toppers will maintain their winning run.
"I don't think there will be much in this game," he says. "But I'd expect Waterford to get over the line. They've won ten on the bounce in the Allianz League and Derek is scoring these little psychological victories.
"In two big games in the League against Kilkenny and Tipp, they came out of them with four points.
"Derek will be telling his players that they're able to beat Kilkenny and Tipp when their mindset is right. Their system of play is in its third year and it's impressive how comfortable they are on the ball.
"They've hit that 20-point target in their last two games – 0-20 against Cork and 1-18 against Tipp – and I expect them to continue their winning sequence against Dublin.
"The Dubs got a lot of change from their inside line against Cork last Saturday through Eamonn Dillon, 'Dotsy' O'Callaghan and Mark Schutte but they might have to change approach on this one.
"They may need to beat Waterford from outside so tactically the Dubs will have to get it right from the off but I expect that Waterford's system will get them over the line."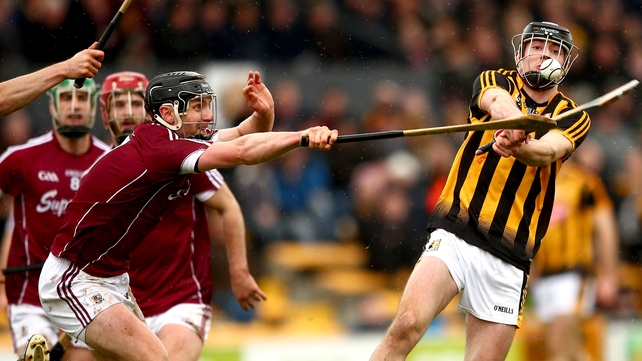 Naturally, Kelly will be keeping a close eye on events at Pearse Stadium in Salthill on Sunday, as Galway and Tipperary meet in a repeat of last year's All-Ireland semi-final.
Defeat is not an option for two teams sitting on two points apiece and Kelly suspects that this one could end in stalemate.
"Salthill is one place where Tipp have played well in recent years," he notes. "But there's a different scenario to this game as Galway manager Micheál Donoghue knows the Tipp set-up and players very well, having worked with them for the last two years.
"I wouldn't be surprised if this one ends in a draw and as you saw in Croke Park last August, there was only a puck of a ball between them.
"Tipp may have lost their last two games but they were competitive in both whereas Galway were well beaten by Dublin and lost by four against Kilkenny, having been a long way back.
"If Tipp could win a crucial game against somebody in the League, it would get them back up flowing again and there's a lot at stake here but I have a hunch that this could be a draw."
Allianz Hurling League Division 1B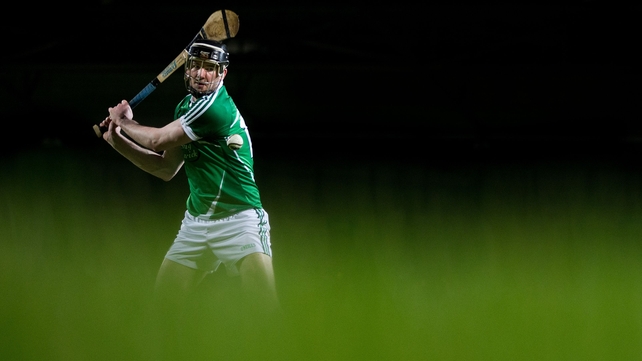 Saturday 12 March
1700 Limerick v Laois, Gaelic Grounds
Sunday 13 March
1300 Wexford v Offaly, Innovate Wexford Park
1400 Clare v Kerry, Cusack Park
In the second tier, Limerick and Clare have both claimed maximum points from three outings – and look set for a straight winner-takes-all promotion shootout in their final game.
Before that, the Munster pacesetters in Division 1B will hope to maintain their 100% records when they host Laois and Kerry respectively over the weekend.
Limerick welcome Laois to the Gaelic Grounds on Saturday evening and while boss TJ Ryan may take the chance to rest some key players, Kelly has suggested that a Fitzgibbon Cup-winning combination could serve them well for the remainder of the season.
He explained: "Limerick have Declan Hannon at full-forward and a bit like Seamus Callanan in Tipp, they're giving him that responsibility to carry the attacking mantle on the edge of the square.
"Hannon took it on with Mary Immaculate College during the Fitzgibbon Cup campaign as captain and now Limerick are doing the right thing placing him at full-forward.
"Leave him there, get the right supply in and we might see the true Declan Hannon on a consistent basis for Limerick.
"In the Fitzgibbon Cup, he seemed to link up very well with Cian Lynch, who was playing at centre-forward.
"Cian wasn't centre-forward the last day for Limerick but he might be an option there to keep that winning combination going.
"Limerick are in a good place but I looked at the Laois score against Clare last weekend – 0-16 to 1-21 – and thought, 'gone are the days when you'd hear the results over the weekend and they would have shipped a cricket score'.
"If you can have Laois competitive week in, week out, I think that's progress for them but the disappointment is that they should be beating teams on a similar level on a consistent basis."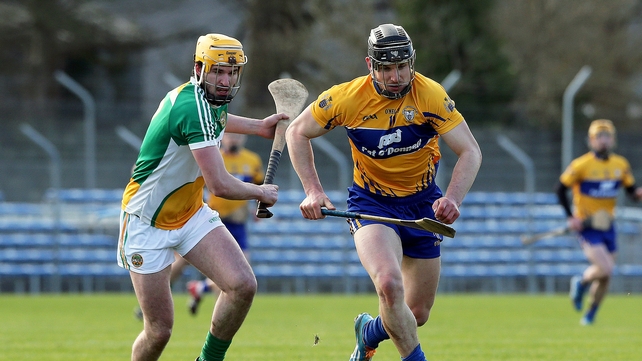 At Innovate Wexford Park on Sunday, Wexford host Leinster rivals Offaly and Kelly is anticipating a home win.
"It's on in Wexford Park and Wexford were mentally right last weekend, they went down and destroyed Kerry," he reflects.
"A lot of people were saying that could have been a sticky one and on the back of that, I'm expecting Wexford to pick up the two points."
That leaves the clash between Clare and Kerry at Cusack Park and Kelly can see nothing other than a comfortable victory for Davy Fitzgerald's men.
"Clare have a lot of injuries, up to ten players out but that will give Davy a chance to look at the back end of his panel," Kelly says.
"It's a right opportunity for fresh guys to come in and have a cut at it and they'll win comfortably against Kerry, by eight points or more.
"It's a big chance for Clare to find some new players. Davy is probably looking at Bobby Duggan as a live option right now but the majority of the 2013 All-Ireland-winning team will probably still be on his championship 15.
"It's still a chance to find two or three new guys from the teams that won three successive All-Ireland U21 titles but it's a grand time for a guy to say 'don't forget about me'.
"Players like Aaron Cunningham and Peter Duggan are probably in Clare's first 20 right now but from those U21 teams, the best of them are probably on the Clare senior team anyway.
"It was the same with Tipp in 2010 but it's still a good chance for Clare's fringe players to stake a claim.
"And if a fella comes in, shoots the lights out or does very well, he'll put himself in line for the big one against Limerick."