Limerick legend Carey ready to face his own county
Updated: Sunday, 14 Feb 2016 19:03

| Comments
Ciaran Carey and his Kerry team are lining up a shot against his native Limerick following Sunday's brilliant win over Laois.
The Kingdom produced what will go down as one of the shocks of the season when they beat the O'Moore County in Portlaoise by seven points on their return to Division 1B.
The Christy Ring Cup champions were favourites to go straight back down to Division 2, but they have now given themselves a fighting chance of staying up thanks to their seven-point win.
Next on the list is Limerick in Kerry next Sunday, pitting Carey against the county where he is a legend following a glittering hurling career.
"We could have won by a few more because we leaked a handy goal and missed a few points," he said, speaking to RTE Sport.
"What anyone else thinks of it is none of our business because we've another game next week – Limerick in Kerry so we'll assess that and prepare.
"I'm not concerned about Limerick at all, I'm just worried about Kerry."
Carey says he has been nothing but impressed by the attitude of Kerry's players since he took over.
However, he isn't sure that hurling will ever overtake football in the Kingdom despite the fact he was able to call upon 2015 All-Ireland minor winner Jack Goulding on Sunday.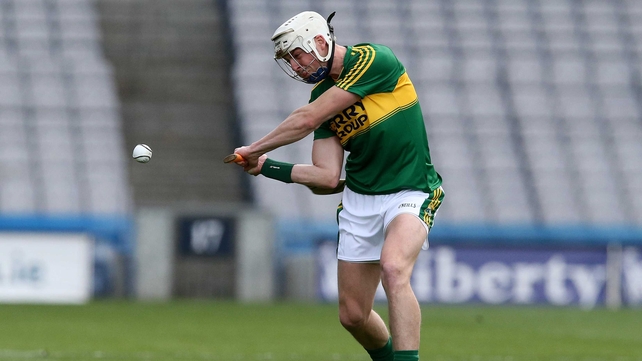 "Fantastic," he said. "I was down there two years ago with Lixnaw and I have a fair idea of the culture down there.
"I know Jack Goulding played minor football last year and I'm not sure is he on the Under-21 football panel.
"I don't know did he chose hurling or anything like that, but he made his debut in this game and he was top class.
"Kerry were the better team and they were more hungry to the ball all over the field." - Seamus 'Cheddar' Plunkett
"We have about ten Under-21s on the panel and a few off last year's minors and that's the way to go for Kerry. The emphasis on the development of hurling before we came in mightn't have been huge, but hopefully from here on in it might improve."
Laois had enjoyed something of a revival under charismatic manager Seamus 'Cheddar' Plunkett, but this defeat will be a serious set-back.
He acknowledged that the Kingdom deserved to win and called for people to be patient with his young side.
"Kerry were the better team and they were more hungry to the ball all over the field," he said.
"We were second best, particularly to contested ball. Kerry are a decent team and they'll put it up to a lot of teams in Division 1B.
"Sometimes you miss that experience when you need to steady things down in a difficult game and we definitely missed that here.
"We have a lot of hard work to do and we knew that the last couple of weeks. It's important now that everyone is patient and stays with the team."